Daily Market Pulse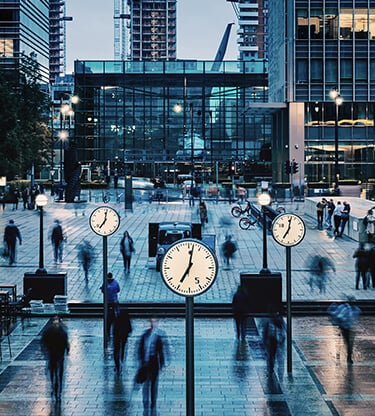 Dollar rises as geopolitical tensions resurface
USD
The U.S. dollar index, which measures the greenback's performance against a basket of six major currencies, closed 0.26% lower before regaining its momentum on Thursday morning. The dollar index fell further on Wednesday as investors responded to the U.S. Federal Reserve's expected policy tightening cycle. Minutes from the Federal Reserve's most recent meeting revealed that the central bank would not raise interest rates just yet, but that a hike is on the way as soon as March, and that it will begin dismantling its almost $9 trillion balance sheet. Meanwhile, the dollar nudged higher Thursday morning as geopolitical fears returned, boosting demand for the currency as a safe haven. On Wednesday, NATO officials accused Russia of boosting soldiers along the Ukrainian border, a day after Moscow claimed to have begun removing some of its armed units. Moving forward, the weekly Initial Jobless Claims and Housing Starts data will be featured on the U.S. economic calendar, but market movement will likely continue to be influenced by geopolitical headlines.
EUR
The Euro closed 0.12% higher yesterday before losing its steam this morning. The major currency rose Wednesday as geopolitical fears eased, allowing capital to flood into risky assets. Furthermore, the Euro gained momentum as a result of strong industrial development data. In December 2021, industrial output in the Eurozone grew 1.2% from the previous month, retreating from an upwardly revised 2.4% increase in November but still exceeding market estimates of a 0.3% increase. In other news, European Central Bank President Christine Lagarde reiterated that any changes to the bank's policy will be gradual. Rate hikes of 10 basis points are expected in the June meeting, with a further 50 basis points expected by the end of the year.
GBP
The Pound Sterling closed 0.35% higher and continued to rise modestly this morning with minor losses. The British pound surged to its highest level in four weeks, after the latest set of data bolstered the case for the Bank of England's third consecutive rate hike, while dovish Fed minutes weighed on the dollar. According to the most recent figures, annual inflation in the United Kingdom unexpectedly surged to 5.5% in January, a record high since March 1992 and higher than market projections of 5.4%. The Bank of England predicts that inflation will peak at roughly 7.25% in April, significantly above the 2% target as energy expenses and taxes rise. Furthermore, according to the most recent jobs data, real incomes declined 1.2%, the most since 2014. Money markets now estimate that the Bank of England will raise its policy rate by 50 basis points at its next policy meeting in March. Going forward, in absence of any economic data release from the UK, traders will see geopolitical headlines and U.S. data releases to guide Sterling prices further.
JPY
The Japanese Yen closed 0.08% higher and continued to edge higher on Thursday morning. The Japanese Yen rose higher as geopolitical concerns returned, fueling demand for the currency as a safe haven. Russia-backed rebels accused Ukrainian forces of violating peace treaties with mortar fire, while NATO accused Russia of boosting soldiers on the Ukrainian border. In other news, Japan's January exports fell considerably short of expectations, lowering the country's trade deficit to an eight-year low. Meanwhile, foreigners sold Japanese stocks worth a net 29.7 billion Yen in the week ending Feb. 12, down from a net selling of 232.1 billion yen the previous week. For the third week in a row, foreigners continued to be net sellers of Japanese equities as inflationary and geopolitical threats, as well as mounting expectations of more aggressive policy tightening in the U.S. drove investors out of riskier assets.
CAD
The Loonie closed 0.24% higher before consolidating its gains this morning. The Canadian currency extended its advances for the third session in a row, supported by higher crude oil futures and a hawkish monetary policy stance. The annual inflation rate in Canada reached a 30-year high of 5.1% in January, putting additional pressure on the Bank of Canada to raise interest rates at its next monetary policy meeting in March. Meanwhile, crude oil, a significant Canadian export and a major driver of the Loonie's performance rallied amid tight global oil stockpiles and lingering geopolitical dangers in Eastern Europe, with President Biden warning that Russia still has 100,000 troops stationed near the Ukrainian border. In other news, Canadian stocks fell 0.6% on Wednesday, reflecting a generally cautious tone as investors evaluate geopolitical tensions with Russia, as well as new CPI and earnings data.
MXN
The Mexican Peso closed 0.59% higher yesterday before continuing its uptrend modestly with tepid losses on Thursday morning. This comes on the heels of a reduction in tensions in the Ukraine-Russia dispute, as Russia decided to recede, resulting in capital flows to riskier assets. Furthermore, the central bank raised borrowing prices by 50 basis points to 6% in its last meeting. The monetary authority stated that inflation risks remain skewed to the upside with inflation expectations for 2022 and 2023 rising again, while medium-term expectations fell marginally and long-term expectations remained unchanged at levels above the target. Meanwhile, on the domestic front, Andres Manuel Lopez Obrador's attempt to make Mexico self-sufficient in gasoline and diesel risks reintroducing crude imports that the president previously criticized as early as next year.
CNY
The Chinese Yuan closed 0.04% higher on Wednesday against the greenback. The Yuan strengthened against the U.S. dollar on Thursday, gaining around 0.5% so far this week, as the currency was underpinned by robust settlement needs fueled by strong Chinese exports. Even though the People's Bank of China injected extra liquidity into the financial system for the second month in a row in February, the moves came as a surprise. Last month, the central bank also cut many important short- and medium-term interest rates, with analysts predicting more easing measures in the coming months, including a 50 basis point reduction in the reserve requirement ratio. Furthermore, statistics released on Wednesday revealed that consumer and producer prices in China dropped faster than predicted, allowing the central bank additional leeway to soften monetary policies further to boost economic growth.
BRL
The Brazilian Real closed 0.59% higher in the last session against the greenback. The rally in the Brazilian real continued for a third straight session, with the currency trading near a level not seen since late August last year, bolstered by the Central Bank of Brazil's hawkish credibility despite the looming tightening of monetary policy by the U.S. Federal Reserve. The central bank lifted interest rates for the ninth consecutive meeting earlier this month, this time by 150 basis points, placing the Selic rate at 10.75 percent. It is the highest level for Brazil's benchmark interest rate since March 2017, with policymakers citing the need to lower inflation expectations and consolidate the disinflationary trend as justification. On the political front, the Senate postponed a vote on a package of legislation that proposes lowering fuel prices in Brazil, potentially putting the country's economic condition under strain until next week.
Want the Daily Market Pulse delivered straight to your inbox?