Daily Market Pulse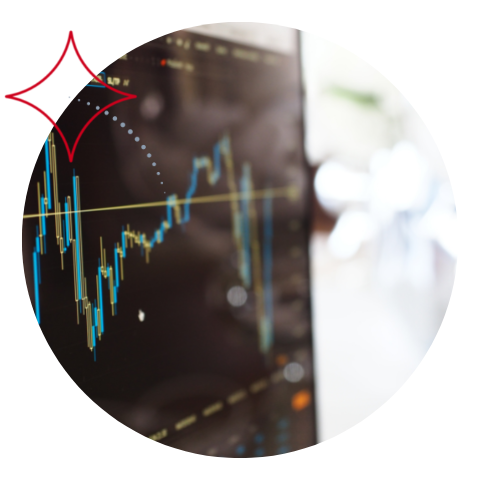 Dollar regains its momentum
5 minute read
USD
Following choppy trading (closed 0.01% lower) on Tuesday, the U.S. dollar Index regained traction early Wednesday. It climbed higher, with investors cautious ahead of U.S. retail sales data and FOMC minutes. The upcoming data would provide insight into the consumer's state and provide new clues on the central bank's rate hike path. Meanwhile, the index is supported by a hawkish tone, with several Fed officials assuring markets that a dovish pivot is unlikely, despite signs that inflation may be peaking. In the early European session, U.S. stock index futures are down between 0.2% and 0.4%, reflecting the gloomy market mood.
EUR
The Euro edges lower this morning after closing 0.10% higher yesterday as recession fears loom. After more data pointed to an economic downturn in the European region, the common currency is moving closer to the critical $1 parity level. Meanwhile, recent statistics show that the German investor morale dropped unexpectedly to -55.3 in August, the lowest level since October 2008. At the same time, inflation and energy prices continue to set new highs. The European Central Bank is also expected to raise borrowing costs by 50 basis points in September. Later in the day, the European economic docket will include Gross Domestic Product data for the second quarter.
GBP
The British Pound continues to rise in today's early morning after posting gains of 0.34% on Tuesday, supported by expectations for more Bank of England interest rate hikes. UK inflation rose to 10.1% in July, the highest level since 1982 and above market expectations, fueling speculation that the Bank of England will raise interest rates by another 50 basis points in September. The BOE raised interest rates by 50 basis points in August for the first time since 1995. It is planning another half-point increase in September, the seventh consecutive rate hike, pushing borrowing costs to their highest level since 2008.
JPY
The Japanese Yen is edging lower today after retreating 0.68% yesterday as investors seek shelter in the greenback following disappointing Chinese and U.S. data that fueled fears of a global recession. Domestically, the latest data show that the Japanese economy grew by 0.5% in the second quarter of this year, falling short of a 0.6% increase in market expectations. In other news, the Reuters Tankan sentiment index for Japanese manufacturers rose to 13 in August 2022 from 9 in July, the highest level in seven months, as demand increased despite persistent inflationary pressures and an uncertain outlook for crucial components such as semiconductors.
CAD
On Tuesday, the Canadian dollar strengthened against the U.S. dollar to close 0.46% higher following the CPI report. New consumer price data supported investors' bets that the Bank of Canada will continue to raise lending rates aggressively. While headline inflation fell from the previous month's 39-year high, the average of the three core readings used by the central bank increased to 5.3% from 5.2%. The Bank of Canada surprised markets by raising interest rates by 100 basis points in July, the most significant increase since 1998. Going forward, It signaled further tightening to combat inflation the next month.
MXN
The Mexican Peso dropped 0.39% for the first time in seven days on Tuesday, weighed down by a stronger dollar, rising U.S. Treasury yields, and a drop in U.S. equities. The Peso outperformed other Latin American currencies on Monday due to higher U.S. stocks. Meanwhile, sentiment deteriorated on Tuesday as U.S. equities fell. Meanwhile, Mexico's finance ministry will hold a swap auction to extend government securities on August 18. Elsewhere, In response to recent criminal acts, the Mexican government increased the presence of the National Guard and the military in Baja California, Guanajuato, and Ciudad Juarez.
CNY
The Chinese Yuan recovered from a three-month low touched earlier this week, as state media quoted Premier Li Keqiang saying that China will increase policy support for the economy and fully implement a package of pro-growth measures announced in May. His comments came a day after Chinese data showed more signs of slowing growth, prompting the People's Bank of China to cut key lending rates to boost demand unexpectedly. China's economy has been on a rocky road to recovery as it deals with recurring Covid-19 outbreaks, property sector risks, and ongoing tensions with the United States over Taiwan.
BRL
The Brazilian real closed 0.49% lower in the previous session amid a firm dollar. Also, Investors weigh fiscal risks as Brazil's presidential campaign officially began with former President Luiz Inácio Lula da Silva leading all polls against incumbent Jair Bolsonaro. Meanwhile, President Jair Bolsonaro has approved a massive social program that will increase monthly cash payments to the poor by 200 reais until the end of the year. However, the outlook for additional social spending keeps inflation expectations above target through 2024, while recent tax cuts on gasoline prices have "heavily impacted" the central bank's current inflation forecast.
Want the Daily Market Pulse delivered straight to your inbox?