Daily Market Pulse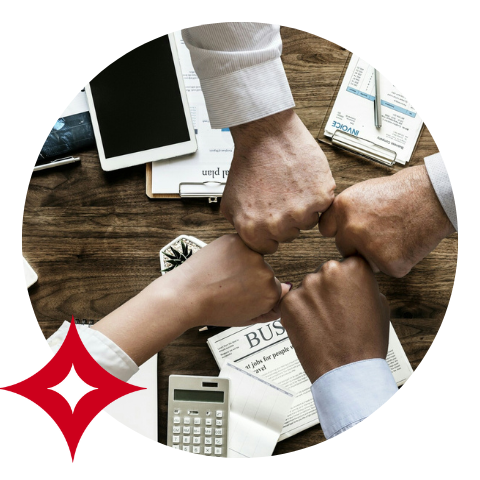 Dollar edges up as safe flows continue
5 minute read
USD
Following a small advance (0.14%) yesterday, the greenback is continuing to profit from safe-haven flows on the final trading day of the week. Solid U.S. retail sales figures on Thursday, combined with a surprisingly hot CPI report earlier this week, boosted predictions that the Fed may need to act even more aggressively to halt price increases. Ahead of the Fed's meeting next week, the CME Group's FedWatch Tool reveals that markets are also pricing in a 26% probability of a 100 basis point rate hike. Elsewhere, the greenback is supported by safe-haven flows at a time when an energy crisis is looming in the Eurozone, and China is still dealing with the adverse repercussions of Covid lockdowns.
EUR
On Thursday, the Euro managed to register moderate daily gains (0.20%) but failed to stabilize above parity. The common currency is currently trading a little lower than the $1 threshold. The hawkish sentiments around the greenback due to robust data releases this week are acting as headwinds for Euro. Meanwhile, ECB policymakers such as Gabriel Makhlouf, Vice President Luis de Guindos, and Mario Centeno all favored rate hike fears during their Thursday appearances. Moving on, final Eurozone inflation statistics for August, which are expected to confirm earlier expectations of 9.1% YoY, can provide immediate direction ahead of preliminary readings of the U.S. Michigan Consumer Sentiment Index (CSI), which are expected to be 60 versus 58.2 before.
GBP
The British Pound fell roughly 0.60% on Thursday and continues to nudge lower early Friday, struggling to find demand in the risk-off market conditions. In doing so, the Pound falls to its lowest level since 1985, as more data indicate an approaching recession in the UK, while the Bank of England prepares to raise interest rates again next Thursday. Fresh data shows that retail sales declined the most this year in August, while core inflation reached its highest level since 1992. Nonetheless, headline inflation slowed sharply in August. The Bank of England is projected to raise interest rates by 50 basis points (bps) or 75 basis points next Thursday, following a total of 165 basis points since December of last year. A 75 basis point increase would be the largest since 1989.
JPY
The Japanese Yen held steady versus the dollar as Finance Minister Shunichi Suzuki stated that "authorities would take necessary action without ruling out any possibility if the severe Yen declines continue." Still, the Yen remained close to its lowest level in 24 years, having been dragged down lately by poor trade data and uncertainties about the effectiveness of potential intervention. Meanwhile, the fundamentals of the Yen selloff are tied to the monetary policy divergence, which is anticipated to widen as the Fed prepares to boost interest rates further.
CAD
The Canadian dollar is continuing its downward trajectory after losing 0.47% yesterday. The Fed's hawkish sentiment, fueled by recent retail sales and higher inflation data, and the decreasing crude oil prices are hurting the commodity-linked Loonie. Following a selloff yesterday, crude oil has struggled through the Asian session and appears to be aiming for last week's low. West Texas Intermediate futures are near US$ 85.30 bbl, while Brent is slightly higher at US$ 91 bbl. Meanwhile, the Bank of Canada is anticipated to raise interest rates again in October, following a 75 basis point increase in September.
MXN
The Mexican Peso dropped 0.61% on Thursday as U.S. treasury yields rose and U.S. stocks fell. The Peso has alternated between gains and losses this week. Investors focused on a deluge of good macroeconomic data from the United States, including higher-than-expected retail sales and unemployment claims, which confirmed the Federal Reserve's projection of rapid tightening this year. Domestically, Focus Economics research predicted that Mexico's inflation would end 2022 at 8%, slightly lower than the current 21-year high of 8.7% and that the GDP would increase by 1.5%
CNY
On Friday, China's Yuan fell below a crucial level against the U.S. dollar for the first time in two years, weighed down by a strong greenback and market expectations for an even more aggressive U.S. interest rate hike next week. Friday marked only the third time the tightly managed Yuan has been allowed to breach the seven mark since the global financial crisis of 2008, and in the past, authorities have often been quick to step in and defend it. Several currency traders believe the Yuan will continue to fall in value as global dollar strength weighs on most emerging market currencies. On the economic front, some better-than-expected data provided the currency some support, as factory output and retail sales growth surprised the upside.
BRL
Yesterday, the Real plunged over 1.3% against the greenback. Outside, the drop in unemployment insurance claims indicates a still-strong job market. Domestically, the result of the preview of the GDP of July indicated a rise of 1.17% compared to the previous month. Elsewhere, the Datafolha survey released yesterday showed that Lula has 45% of voting intentions in the first round while Bolsonaro has 33%. The market is curious to know if former president Luiz Inácio Lula da Silva will keep his distance from President Jair Bolsonaro and what are Lula's chances of victory in the first round.
Want the Daily Market Pulse delivered straight to your inbox?