Daily Market Pulse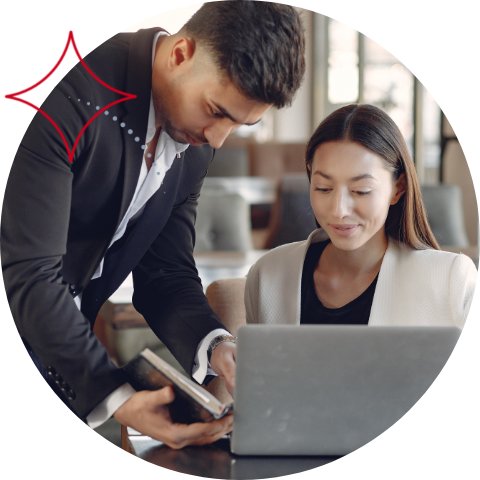 Dollar remains under pressure
USD
The U.S. dollar fell further against a basket of major currencies on Wednesday as investors bet that the Federal Reserve will soon ease up on its aggressive tightening campaign, with a softer-than-expected PPI reading reinforcing this view. Several Fed policymakers, including Vice Chair Lael Brainard and Governor Christopher Waller, acknowledged that the central bank might slow rate hikes, claiming that it has already done a good job of containing inflation. Still, no agreement has been reached among Fed members. Raphael Bostic, President of the Atlanta Federal Reserve, warned that he sees little evidence of inflation easing, implying that interest rates will need to rise further for the central bank to meet its objectives. Meanwhile, fears of a wider European conflict following a missile strike on Polish territory that killed two civilians fueled some safe-haven demand, limiting the dollar's downside.
EUR
On Tuesday, the Euro reached its highest level since late June and closed 0.21% higher. The common currency gained ground early Wednesday as the dollar slid. Meanwhile, Eurostat data released on Tuesday showed that the Eurozone economy grew at an annualized pace of 2.1% in the third quarter, as forecast. In other developments, the Eurozone ZEW Indicator of Economic Sentiment improved to -38.7 in November 2022 from -59.7 in October. It was the highest reading since June, and it was most likely due to expectations that inflation will begin to decline soon, allowing ECB policymakers to decrease the pace of interest-rate hikes.
GBP
The British Pound was trading near 3-month highs on Wednesday as investors digested the latest economic data ahead of the release of a new budget tomorrow. Inflation in the United Kingdom rose to 11.1% last month, exceeding forecasts of 10.7% and reaching a 41-year high. The Pound fell initially following the announcement but recovered as the new CPI figures, combined with hot labor market data released yesterday, continued to put pressure on the Bank of England to raise interest rates further. Early this month, the central bank stated that further increases in borrowing costs might be necessary, albeit at a lower peak than has been priced into financial markets. Meanwhile, Finance Minister Jeremy Hunt will present the government's fiscal plan on Thursday, which is expected to include £60 billion in tax increases and spending cuts as Britain attempts to repair its public finances and regain economic credibility.
JPY
The Japanese Yen attempted to capitalize on its own weak dollar but gave up its gains and is now 0.04% weaker for the day. Traders were paying attention to rumors that a Russian-made missile had crossed into Poland and killed two people. Markets also kept an eye on events as world leaders gathered in Bali, Indonesia, for the second day of the G20 Summit. Despite an exuberant session on Wall Street overnight, Wednesday's trade was underwhelming, as U.S. PPI data came in below forecasts, supporting the case for a less aggressive tightening from the Federal Reserve.
CAD
The Loonie is trading in a narrow range early Wednesday. The Bank of Canada (BOC) hiked its policy rate by 50 basis points (bps) during its most recent policy meeting, shocking markets that had been pricing in a 75-bps increase. In October, the annual CPI in Canada is expected to remain constant at 6.9%. In other news, wholesale sales for September were revised upward, while manufacturing sales remained flat.
MXN
After closing 0.12% higher yesterday, the Mexican Peso is extending its gains today. Investors continued to examine the Federal Reserve's monetary policy forecast. Latin American equities fell out of step with Wall Street, which recovered in the afternoon as some Federal Reserve officials became hawkish. Nonetheless, there are expectations that the Fed would ease up on its monetary tightening after the PPI data surprised to the downside.
CNY
The Yuan fell against the dollar, falling further from six-week highs, as geopolitical fears weighed on market mood following news that a Russian-made missile struck Polish territory and killed two civilians. Meanwhile, the Yuan is still approximately 4% higher than its all-time low after Chinese President Xi Jinping and U.S. President Joe Biden met on the sidelines of the G20 Summit in Indonesia and advocated for lower tensions between the world's two largest economies. The Yuan has also benefited from substantial policy revisions affecting China's property sector and Covid strategy, two of the country's largest drags on the economy. Furthermore, the People's Bank of China left its medium-term policy loan rate steady for the third month in a row in November, indicating that authorities are concerned that further easing could spark new inflationary pressures.
BRL
The Brazil Real is drifting lower on Wednesday as investors await definitions on spending outside the ceiling that will be contained in the Transition PEC and who will be the finance minister in the Lula administration. Concerns about the global economy remain prevalent. Meanwhile, the transitional administration intends to establish the PEC of Transition, which would release around BRL 175 billion in addition to the spending ceiling in the 2023 Budget. For economists, the president's speech devalues the real because the gap in the spending ceiling scares away investors; the country tends to go into debt with this type of policy, resulting in higher inflation, which forces the Central Bank to maintain high-interest rates and devalues Brazilian assets.
Want the Daily Market Pulse delivered straight to your inbox?