Daily Market Pulse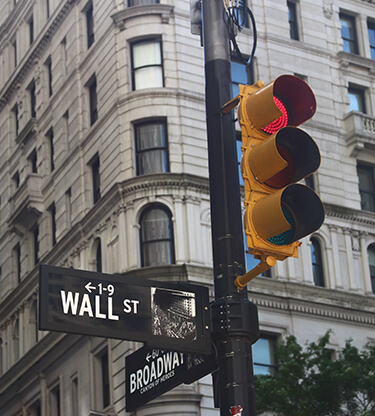 Dollar revives its momentum in the new week
USD
Following the risk rally on Friday, markets have turned risk-averse at the start of the week. Having said that, the U.S. dollar index remains suppressed retracing 0.10% during the early hours of the Monday session as poor macroeconomic data from China, coronavirus concerns, and heightened fears of a global economic slowdown keep markets uncertain. Meanwhile, Senior Chairman of Goldman Sachs Group Inc. Lloyd Blankfein warned companies and consumers to brace for a U.S. recession, calling it a "very, very high danger." Reflecting the risk-averse mood, the benchmark 10-year U.S. Treasury bond yield is hovering around 2.9%, while U.S. stock index futures are down 0.5% to 0.7%. Moving forward, the Federal Reserve Bank of New York's Empire State Manufacturing Survey will be looked upon for fresh catalysts in the latter half of the day.
Monday 05/16/2022 - Fed William's speech
Tuesday 05/17/2022 - Retail Sales (Apr) | Fed Chair Powell Speech
Wednesday 05/18/2022 - Building Permits and Housing starts (Apr)
Thursday 05/19/2022 - Philadelphia Fed Manufacturing Index (May)
EUR
The Euro closed 0.31% higher in the previous session and appears to be little changed on Monday morning. The common currency has gained ground against the U.S. dollar in the previous session as market mood improved, causing the dollar's climb to stall for a time. Nevertheless, the Euro has been under significant pressure since February, as Russia's invasion of Ukraine exacerbated the energy crisis, increased inflation, and undermined economic growth. Meanwhile, higher-than-expected U.S. inflation has fueled anticipation that the Fed will tighten more quickly than other major central banks. Investors presently expect the European Central Bank to raise rates by 25 basis points in both July and September, with another increase at the end of the year, whereas the Fed has already raised rates twice by a total of 75 basis points. In other news, the European Commission will publish the Eurozone Economic Growth Forecasts.
Monday 05/16/2022 - EU commission Economic growth forecasts
Tuesday 05/17/2022 - GDP Q1 | ECB Lagarde Speech
Wednesday 05/18/2022 - HICP (Apr)
Thursday 05/19/2022 - ECB Monetary policy meeting accounts
Friday 05/20/2022 - Consumer Confidence (May)
GBP
The Pound sterling surged 0.49% on Friday before retreating this morning as risk aversion sweeps in the global markets. The risk of an economic slump amid price pressures and rising borrowing costs remains a big concern for market participants, prompting investors to seek safe-haven assets. Meanwhile, the UK's former Brexit minister has denied attempting to "torpedo" a potential resolution to the Northern Ireland Protocol conflict, as claimed by Ireland's prime minister. In other news, the FTSE 100 fell marginally on Monday, mirroring a general cautious mood as data indicated China's economic activity slowed in April, adding to fears about the economy's outlook. Coming up, traders will also be watching the BoE Monetary Policy Report hearing in front of the Treasury Committee today, which Governor Bailey will be attending.
Monday 05/16/2022 - BOE monetary policy report hearings
Tuesday 05/17/2022 - Claimant Mount change (Apr) | ILO Unemployment rate (Mar)
Wednesday 05/18/2022 - Consumer Price Index (Apr) | Retail Price Index (Apr)
Friday 05/20/2022 - Retail Sales (Apr) | GFK Consumer Confidence (May)
JPY
The Japanese Yen closed down 0.69% in the previous session against the greenback and sustains pressure during the early Monday session. In the latest news, Producer prices in Japan increased by 10% year on year in April 2022, setting a new high as the Ukraine conflict and a weak Yen drove up the cost of energy and raw commodities. The current figure also increased faster than the prior month's upwardly corrected 9.7% gain and was greater than the 9.4% increase expected. Rising producer prices are projected to put upward pressure on Japan's consumer inflation, which is currently below the central bank's target of 2% due to sluggish earnings and household spending. In other news, the Nikkei 225 Index increased 0.45%, while the wider Topix Index fell 0.05% in mixed trade on Monday, as Japanese stocks followed Wall Street's relief bounce on Friday, while negative Chinese economic data weighed on confidence.
Wednesday 05/18/2022 - GDP Q1 | Industrial Production (Mar)
Thursday 05/19/2022 - Merchandise Trade Balance (Apr)
Friday 05/20/2022 - National Consumer Price Index (Apr)
CAD
The Loonie gained 0.90% in Friday's session against its U.S. counterpart before losing its momentum starting the new week. In the last session, Canada's 10-year government bond increased to 2.96% in the most recent session, after hitting its lowest intraday level in ten days on May 12th, at 2.887%, as investors reassessed the outlook for monetary tightening. In an interview last week, Federal Reserve Chairman Jerome Powell stressed that while bringing inflation under control may inflict some economic hardship, it remains his top objective. Domestically, the Canadian unemployment rate fell to a new low of 5.2% in March, but annual inflation rose faster than predicted, reaching a 31-year high, bolstering the argument for more aggressive tightening by the Bank of Canada in June. Toni Gravelle, Deputy Governor of the Bank of Canada, said the Canadian central bank's policy rate needed to return to more neutral levels "soon" to bring inflation back to target, but she dismissed the possibility of interest rates rising by more than half a percentage point in a single move. Moving forward, investors will see Consumer Price Index later in the week, which is going to influence the Bank of Canada's monetary policy decision.
Wednesday 05/18/2022 - Consumer Price Index (Apr)
MXN
The Mexican Peso advanced 0.70% in the previous session before retracing this morning amid the reduced risk appetite. The recent spike in the Mexican Peso has been fueled by the Central Bank's decision to raise interest rates. The Mexican central bank raised interest rates for the eighth consecutive time to 7%, attempting to alleviate persisting inflationary pressures caused by the Ukraine crisis. The bank now forecasts 6.4% inflation in the fourth quarter of the year, up from 5.5% in March, with convergence to the 3% objective expected in the first quarter of 2024. In other news, the Biden administration is canceling planned auctions of drilling rights in the Gulf of Mexico and Alaska's Cook Inlet, raising concerns about the viability of the U.S. government's offshore oil leasing program.
No major releases this week
CNY
The Chinese Yuan closed 0.04% higher in the previous session. After China revealed poor economic figures due to Covid-related limitations, the Yuan weakened against the U.S. dollar, hanging near its lowest in twenty months. Retail sales and industrial production figures fell far short of expectations, while the jobless rate inched up to a new high in April. Having said that, China's retail commerce fell by 11.1% year on year in April 2022, exceeding market expectations of a 6.1% drop and following a 3.5% drop the previous month. In addition, surveyed urban unemployment in China grew to 6.1% in April 2022, up from 5.8% the previous month. This was the highest reading since February 2020, and it exceeded the government's 5.5% target for the unemployment rate this year, despite extended Covid restrictions following significant outbreaks in some key cities. Elsewhere, the yield on China's 10-year government bond has been hovering around 2.8% since mid-February, after hitting two-year lows of 2.67% in January, as investors evaluate signals of a weakening economy and the possibility of the Federal Reserve tightening more aggressively.
Monday 05/16/2022 - Retail Sales (Apr) | Industrial Production (Apr)
Friday 05/20/2022 - PBOC Interest rate decision
BRL
The Brazilian currency appreciated 1.22% last Friday against the U.S. dollar. The movement can be interpreted as a one-off correction given the improvement in exchanges abroad and gains in commodities, favoring the Real. However, the commodity-driven enthusiasm, which kept Brazilian assets buoyant, may be waning as macroeconomic challenges continue to increase. Meanwhile, ¨Centrão¨ leaders resumed pressure for a fuel subsidy to try to avoid further deterioration of the image of President Jair Bolsonaro, amid soaring prices across the country. Last week, state-run oil company Petrobras announced an 8.87% increase in the price of diesel, initiating a new wave of pressure on the government for measures. In response, there was a change of ministers in charge of the Ministry of Mines and Energy. Elsewhere, the fiscal situation is apparently predictable in the short term. Even today, the consolidated primary result of the public sector for March will be released. A deficit of 1.4bn is expected, compared to the surplus of 3.5bn in the previous reading.
Monday 05/16/2022 - Focus Bulletin | Foreign Exchange Flow | Net Debt % GDP (Mar) | Balance Budget
Tuesday 05/17/2022 - IGP-10 - Inflation Index (May)
Thursday 05/16/2022 - Meeting of the CMN
Friday 05/16/2022 - Internal Revenue Service
Want the Daily Market Pulse delivered straight to your inbox?