Daily Market Pulse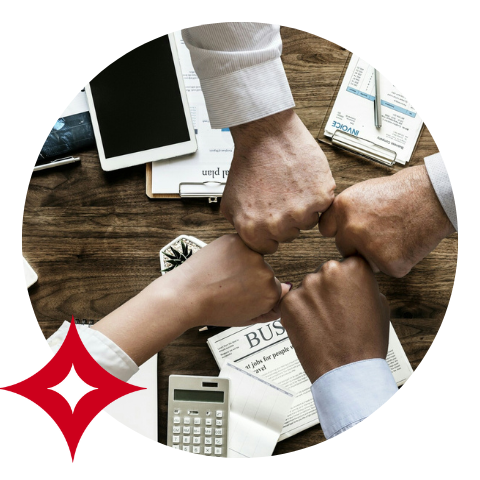 Markets React to ECB rates
USD
The confirmation overnight that the SNB (Swiss National Bank) would be providing assistance to troubled lender Credit Suisse exceeding CHF50bn, has helped to calm market jitters once again. As part of the package, Credit Suisse (CS) will buy back around CHF3bn of its debt. Shares in CS have rallied by around 25% this morning, but market sentiment remains fragile, and many are questioning who might be the next target in this uncertain environment, with First Republic Bank in the US reportedly considering a sale. The dollar is slightly lower overall this morning, with the dollar index (DXY) down around 0.25%, having rallied by a snappy 1% during yesterday's decline. While a batch of US data is due today, markets are unlikely to react to any of it in this environment.
EUR
A 50bps hike from the ECB looked like a given until the end of last week, but the ECB moved forward with its rate hike plan. As part of their ongoing language, they often refer to events such as the crisis this week as being a catalyst to change previous forward guidance. The ECB may also give us some big clues as to what the FOMC and BoE are likely to do at their respective meetings next week. Heading into the meeting, EUR/USD has bounced by around 0.4%, but all we can probably forecast is a period of extended volatility as markets react to the first major central bank interest rate announcement since the SVB crisis broke.
GBP
The UK Budget came and went without too much of a fuss for the pound, which remains upbeat on a broad basis. Amongst the changes announced by the chancellor, the government followed through with plans to raise corporation tax from 19% to 25%. There was also a three-month extension to the energy support scheme. At the same time, the lifetime allowance on tax-free pension contributions was scrapped, which is a bid to encourage higher earners to remain in employment for longer. GBP/EUR rallied around 0.7% through yesterday but is edging lower ahead of the ECB. GBP/USD remains at the mercy of the broader dollar moves and slipped around 0.7% through yesterday.
JPY
USD/JPY has remained highly volatile, moving by over 1% every day this week, but stays at just under 4% below last week's high. This recent Yen strength has accelerated despite the yield on the 10-year JGB moving sharply lower, as investors return to less-risky assets in times of stress, which has been the biggest driver of the Yen's strength since the end of last week.
CAD
Oil prices hit a 14-month low yesterday as fears over the outlook for demand weighed heavily on commodity prices. Despite this, the Loonie has held up reasonably well over the past day, with USD/CAD only rallying by around 0.5%. Perhaps the relative safety of Canadian banks has played a part in attracting short-term flows to the Loonie, which can be a valuable counterweight to broader greenback strength.
MXN
USD/MXN remains highly volatile and rallied by around 2.1% yesterday, reversing all of the previous days' 1.75% decline. In this environment, emerging market currencies will remain particularly volatile and subject to fairly wild swings. USD/MXN will fall into that category.
BRL
USD/BRL followed USD/MXN higher, rallying by around 1.16% through yesterday, as emerging market currencies wilted across the board.
Want the Daily Market Pulse delivered straight to your inbox?