Daily Market Pulse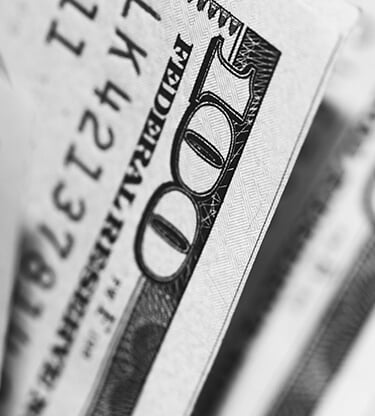 Diminished market mood and U.S. morale hit markets
8 minute read
USD
A sour mood has flooded the global markets amid disappointing Chinese data, diminished U.S. consumer confidence, and Covid woes. The recent Taliban victory in Afghanistan is also weighing on global morale as the rapid takeover feeds fears of future instability in the region. Disappointing industrial output and retail sales in China keep APAC markets on the back foot as investors look for refuge in the greenback, while concerns of a global economic slowdown led by China continue to grow, fed by data. Fears have affected U.S. morale indicators, with the Michigan Consumer Sentiment Index posting a poor value of 70.2 on Friday last week, missing expectations set at 81.2, which triggered a sell-off on the U.S. dollar index (-0.50%) by the end of the session. Treasury yields dropped, following poor morale figures which weighed on the dollar against most of its peers amid weaker tapering expectations from market participants. Fed officials find themselves on the fence about tapering the bank's bond purchase programme, with some calling for immediate action and others casting doubt about its recovery. Fed Chair Jerome Powell is due to speak on Tuesday where we expect some hints about the stance policymakers will take moving forwards. Moreover, the week ahead will provide a good amount of releases, highlighting Retail Sales data in the U.S. on Tuesday, and Federal Open Market (FOMC) minutes on Wednesday from their latest meeting.
On Tuesday (08/17): Retail Sales ex Autos ¦ Retail Sales Control Group ¦ Retail Sales
On Wednesday (08/18): Building Permits ¦ Housing Starts ¦ FOMC Minutes
On Thursday (08/19): Philadelphia Fed Manufacturing Survey ¦ Initial Jobless Claims
EUR
The EUR took advantage of the USD weakness, advancing 0.56% during Friday's trading session amid disappointing consumer confidence data in the U.S. and an opinion poll in Germany showing that Merkel's Party, the Christian Democratic Union, and its coalition partners are losing ground ahead of September's general elections. Moreover, the European Central Bank (ECB) is openly discussing tapering during the Q4 of this year, while Fed official Neel Kashkari said that he would want to see a few more strong job reports before tapering QE. Later on, in the week, Employment Change for the Bloc and Gross Domestic Product is due tomorrow, followed on Wednesday by Consumer Price Index and Current Account figures on Thursday.
On Monday (08/16): Eurogroup meeting
On Tuesday (08/17): Ecofin Meeting ¦ Employment Change (PREL) ¦ Gross Domestic Product (PREL)
On Wednesday (08/18): Consumer Price Index
On Thursday (08/19): Current Account ¦ Economic Bulletin
GBP
The Pound Sterling struggles to advance against the greenback, amid decent U.K. Q2 Gross Domestic Product figures which failed to ignite momentum on cable. Despite it releasing 4.8% in line with market expectations, it was slightly lower than policymakers' expectations. Prime Minister Boris Johnson called for an extraordinary parliamentary session to debate about the latest developments in Afghanistan and the take over by Taliban forces in the capital Kabul. On the data front, ILO Unemployment Change figures are due tomorrow, followed by Retail Price, Consumer Price Index, and Producer figures on Wednesday. The end of the week will be driven by retail sales details and consumer confidence.
On Tuesday (08/17): Claimant Count Change ¦ ILO Unemployment Rate ¦Average Earnings Excluding Bonus
On Wednesday (08/18): Consumer Price Index ¦ Retail Price Index ¦ PPI Core Output ¦ Producer Price Index
On Thursday (08/19): GfK Consumer Confidence
On Friday (08/20): Retail Sales
JPY
The Japanese Yen closed out last week strong by recording 0.68% gains against the dollar amid worse than expected consumer sentiment figures in Michigan, which ignited a broader sell-off on the greenback. The Japanese Yen climbed thanks to this safe-haven appeal and a diminished dollar, as the ease in tapering expectations treasury yields higher, retracing its previous gains. The risk-off mood suggests further support for the Yen as equity markets slow down from previous gains. Moreover, the Yen continues to build up momentum, following Q2 Gross Domestic Product figures released on Sunday, which showed upbeat results, growing 1.3% annualized vs 0.7% previously anticipated. Additionally, Industrial production grew 23% during the last year, above the 22.6% expected while Capacity utilization grew 6.4%, although consensus agreed on a contraction of -2.1%. Coming up, tomorrow's Merchandise Trade Balance will provide good data to extend current gains while on Thursday, the National Consumer Price Index is expected to pick up 0.6%.
On Monday (08/16): Industrial Production ¦ Capacity Utilization ¦ Industrial Production
On Tuesday (08/17): Merchandise Trade Balance ¦ Imports ¦ Exports
On Thursday (08/19): National Consumer Price Index
CAD
The Loonie kicked off the week on the back foot against the dollar, retracing 0.26% amid dampening market moods and weaker oil prices, which failed to break the psychological levels of USD 70 resistance amid diminished growth expectations due to the outbreak of the virus in China. Moreover, Prime Minister Justin Trudeau was granted his request for a snap election on Sunday, which will take Canadians to the polls on the 20th of September. The Premiere will look to lock in a majority of 170 seats, given the rise in popularity of the current government throughout the pandemic. If this is achieved, we could expect a move in favour of the Loonie. Inflation data will remain the key highlight for this week, with the Bank of Canada's estimation on Wednesday expected at 2.8%, and headline inflation at 3.4%. On Friday, Retail Sales figures will provide additional inflationary details expected at 4.4%, picking up from a contraction of -2.1% back in May.
On Tuesday (08/17): Manufacturing Sales ¦ Foreign Portfolio Investment in Canadian Securities ¦ Canadian Portfolio Investment in Foreign Securities
On Wednesday (08/18): BoC Consumer Price Index ¦ Wholesale Sales Consumer Price Index
On Thursday (08/19): ADP Employment ¦ Employment Insurance Beneficiaries Change
On Friday (08/20): Retail Sales
MXN
The Mexican Peso closed out last week recording 0.39% gains against the dollar, amid diminished Fed tapering expectations following disappointing morale figures in Michigan, which pushed treasury yields lower while Banxico hiked rates by 25 bps. The Central bank set the interest rate at 4.5% after a split decision in the committee with three members in favour, while two voted to maintain rates at 4.25%. Policymakers reported that the decision was taken in response to inflationary pressures, after the county registered 5.81% headline inflation, well above the 3% +/- 1 inflation target range for 2021. The week ahead will have Trade Balance figures as its main release on Friday.
On Friday (08/20): Trade Balance
CNY
The Chinese Yuan remains indecisive against the dollar amid economic slowdown fear in China, which was intensified by poor data and worse than expected morale figures in the U.S. which keep safe-haven currencies on the front foot. Chinese bond yields rise as market focus turns to the heavy supply of local government debt. Yields retraced during the early trading session after the Peoples Bank of China rolled over most of its medium-term loans coming due to supply the economy. Chinese Data showed that China's economic activity allowed for more than expected in July, with fresh virus outbreaks adding new risks to recovery, which has already been aggravated by floods and faltering global demand. On Friday, the PBoC is due to announce its interest rate decision which is expected to remain unchanged, and adjust Reserve Ratios instead.
On Monday (08/16): House Price Index ¦ NBS Press Conference ¦ Industrial Production ¦ Retail Sales
On Friday (08/20): Interest Rate Decision
BRL
The BRL remained relatively unchanged against the dollar amid soft morale indicators and polemic tax and electoral reform in Brazil, which Bolsonaro is spearheading. The Supreme Court initiated another investigation against Jair Bolsonaro to look into the frequent attacks on the country's electoral system and its intent to manipulate it. Moreover, tourism still lags behind in the Brazilian economy, although small progress has been. The latest figures from the National Confederation of Commerce and Services in Tourism showed that the sector is still 22.8% below its pre-pandemic levels, but lawmakers highlighted that the outlook for coming months is favourable and is expected to show 18.2% by the end of the year.
On Monday (08/16): FGV Consumer Price Index IPCs
On Friday (08/20): Tax Collections
Want the Daily Market Pulse delivered straight to your inbox?