Daily Market Pulse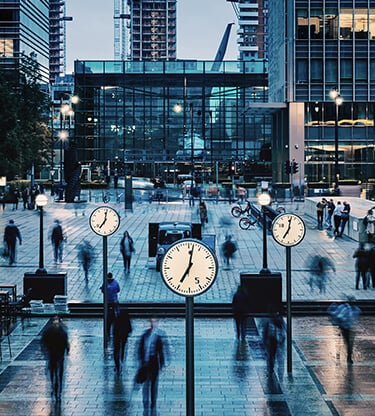 Resilient treasury yields cap dollar losses
USD
The U.S. dollar index, which tracks the performance of the greenback against a basket of six major currencies, remained subdued against most of its peers amid retreating U.S. treasury yields battling to remain above 1.5% yield. The Producer Price Index revealed an increase from 8.3% to 8.6% annualized in September, while Initial Jobless claims dropped to the lowest since March 2019 at 293k. The solid data, in combination with upbeat third-quarter earning figures, the S&P and Dow Jones Industrial average indexes gained 1.7% and 1.5% respectively during yesterday's trading session. Today, market participants stay tuned to Retail Sales in September which is forecasted to decline by 0.2% while consumer confidence is expected to improve modestly in the Michigan Consumer Sentiment Index.
EUR
The common currency traded sideways, advancing just 0.17% during the early hours of the Friday trading session amid improving risk sentiment. However, EUR bulls remain cautious due to a buying resurgence seen in U.S. treasury Yields which kept them above 1.5% levels. Additionally, robust earning reports seem to have shifted investors' focus from growing inflationary risks and China's real estate crisis, improving risk sentiment significantly. Meanwhile, Christine Lagarde, President of the European Central Bank underpinned the EUR after commenting that the rebound phase of the euro area economy is increasingly advanced.
GBP
The British Pound is looking to capitalize against the greenback amid a broader shift in risk sentiment and hawkish Bank of England (BoE) expectations. The Pound Sterling had a boost after the BoE officials expressed their interest in tackling rising inflation by hiking interest rates, while market participants started pricing in an increase in benchmark rates before the end of the year. However, two BoE policymakers signaled they're in no rush to raise interest rates, the first signs of push back against market expectation for a move by the end of the year. Catherin Mann said "she can wait" before hiking rates because markets are already struggling with tightened conditions while Silvia Tenreyro warned of a "self-defeating" hike to contain temporary inflation pressures.
JPY
The Japanese Yen failed to consolidate gains against the dollar despite softer treasury yields, reaching its lowest since November 2018. The Japanese government revealed in its October economic report that export expectations were revised down for the first time in seven months. This, in combination with prevalent risk-on mood, undermined the JPY's safe-haven demand. Additionally, industrial production and capacity utilization failed to impress, missing expectations during its data release on Thursday, removing support from the Japanese Yen.
CAD
The Loonie continues to advance strongly against the dollar, closing 0.53% higher during yesterday's trading session and extending the recent new year-to-date highs on Friday morning. The price of oil, one of Canada's major exports, rose after the International Energy Agency (IEA) said that record natural gas prices would boost demand for oil, and top oil producer Saudi Arabia dismissed calls for additional OPEC + supply. The IEA said the OPEC + group is undersupplying the market by 700k barrels per day as it sticks to its schedule of monthly supply increases, despite the shortages and energy crisis. The West Texas Intermediate changes hands above USD 81 per barrel amid the reported shortages in the cartel's output.
MXN
The Mexican Peso traded sideways, closing relatively unchanged against the dollar despite the improved risk-on mood which failed to find traction in Emerging Markets. Moreover, security forces cleared striking workers from the under-construction Dos Bocas oil refinery in Mexico's Tabasco state, raising questions over working conditions at one of President Andres Manuel Lopez Obrador's flagship projects.
CNY
The Chinese Yuan remains subdued against the dollar as the U.S. treasury yields how resilience sustaining above 1.5% critical level. Additionally, China added enough medium-term funds into the financial system to maintain liquidity at existing levels as policymakers looked to strike a balance between supporting the economy without fueling asset bubbles. The Peoples Bank of China injected CNY 500 billion (USD 77.6 billion) through its medium-term lending facility looking to roll over CNY 500 billion expiring today and market participants believe that there is still room for policymakers to cut the reserve requirements ratio by 50 basis points.
BRL
The Brazilian Real attempted to recover against the dollar during yesterday's trading session, although it faded momentum closing relatively unchanged. However, Brazil reached a significant vaccination milestone as authorities reported that 100 million people have been fully vaccinated against the coronavirus, equivalent to 47% of the total population. The positive vaccination news was offset by a slump in coffee exports which showed a reduction of 26.5% in volume from September 2020.
Want the Daily Market Pulse delivered straight to your inbox?