Daily Market Pulse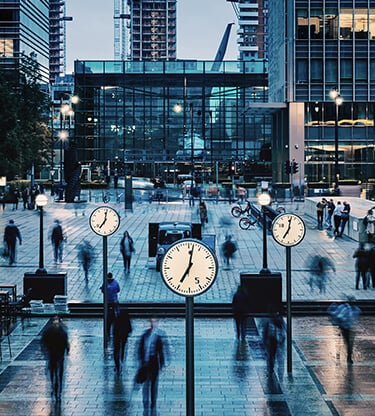 Expecting positive job growth next month
7 minute read
USD
As equity markets are lower, the USD is benefiting from traders reversing their previous risk trades. Concerns over the possibility of a second wave of the Coronavirus remain on traders' minds as the US economy re-opens. Based on overnight futures trades, the DOW is expected to open more than 650 points lower this morning and the NASDAQ and S&P are expected to open lower as well. There have been more cases reported in the US from several states as people start exiting from social lockdowns. Less social distancing has created a rise in cases in many US states, as Texas and North Carolina reported a record number of viral cases on Saturday. According to New York Governor Andrew Cuomo, the state has received over 25,000 complaints of businesses violating the re-opening rules. The USD has shown improvement in trading overnight against the EUR, CAD, and GBP. Over the weekend, Dallas Fed President Kaplan said the US is "on our way down right now" with unemployment. He also said he expects positive job growth in June and July. Despite the growth, it is expected that the US will end the year with an "elevated rate" of unemployment of 8% or higher. He also encouraged people to wear masks and follow guidelines established during re-openings. He said the economy "will grow faster if we do things well". Trader concerns over the virus have spilled into the US Treasury markets as yields there have fallen to begin the week. Early morning trade has seen the 10-year note drop to 0.6609%, while the 30-year bond fell to 1.3987%. The reaction this morning to social unrest over the weekend will also weigh on equity markets, as well as a report of a new outbreak of the virus in China.
EUR
EUR/USD is trading off its overnight lows, as viral fears appear to have traders pulling back on risk trades. Technically, the single currency is trading below the 50, 100, and 200-day moving averages. On the hourly charts, it is also setting new lows and lower highs, which is a bearish trend. Falling below the 50-day moving average has also turned momentum negative. RSI levels are around 42 so the EUR is not yet in oversold territory. While Europe is re-opening, the EUR is feeling the pressure as traders move towards safe-haven trades. The depressing news from Asia and the US is outweighing the positive developments occurring in the Eurozone. French President Macron declared that all of the countries were now in a green zone, allowing Parisians' Joie de vivre to return. The European continent seems to be moving forward as local outbreaks appear under control.
GBP
GBP/USD is also rebounding a bit from overnight lows as traders prepare for Prime Minister Boris Johnson's call with European officials about Brexit. The Bank of England is set to meet on Thursday and the subject of negative interest rates is sure to come forward in the next few days. Andrew Bailey, Governor of the Bank of England has said that negative rates are under active consideration, as several other members appear to be warming to the idea. However, this move, which would be considered to be drastic, is likely on hold for now. An expansion of the QE program is expected and the size will have a definite effect on the movement of the pound. Technically, cable is suffering from a bit of downside momentum, currently trading below the moving averages. The RSI is above 30, trading at 39, so the pound is not in oversold territory yet. There is still potential to see the point trade lower today. Non-essential shops in Great Britain are re-opening, as the PM encourages citizens to return to normal. Brexit negotiations remain at a stand-still but there is hope that the conversation today between Johnson and EU members will have some positive moves. There is no expectation of the UK asking to extend the transition period past the end of the year and continuing deadlocks are not helping the pound. As virus cases move lower, the UK has imposed a 14 day quarantine period for all travelers entering the UK from abroad, which will certainly affect tourism and slow the economic recovery. It is reported that British Airways and other airlines are considering legal action on this move. Any comments from today's meeting will affect the pound.
JPY
USD/JPY is consolidating this morning as there have been some safe-haven trades entered into overnight. Technically, the 50-day moving average is convening on the 100-day moving average. If the 50-day moves above the 100-day, then it would be considered a USD/JPY bullish move and we could see some positive movement on the currency pair. RSI levels remain around 57, so there is no sign of an overbought situation at present. Virus cases have moved higher in Japan with 47 cases reported, the highest level since May 5th. Prime Minister Shinzo Abe has pledged to resume fiscal reform as soon as the economy overcomes the hit from the pandemic. He also said the "priority now is to do everything to put the economy on the recovery path". He also reiterated that it is important to "maintain market trust" over Japan's finances. As coronavirus concerns continue, the JPY will once again be a safe-haven destination for traders.
CAD
USD/CAD has moved higher overnight, as technical moves indicate the currency pair may move higher during trading today. 50 and 100-day moving averages have crossed the 200-day moving average indicating an uptrend. Adding to the Loonie's woes, oil prices as lower as traders are concerned that fuel demand will lessen. Brent crude futures fell $0.89 to $37.84 per barrel, while U.S. West Texas Intermediate crude futures fell $1.18 to $35.08 per barrel. Oil prices are being pressured by concerns of new viral cases, and prices fell around 8% last week, the first weekly decline since April. Analysts expect that the recovery in oil prices will be a lengthy process and as new cases are reported, this recovery will take longer to occur. OPEC+ is set to meet later this week to discuss production cuts, but no decisions are expected to be made. RSI levels in the USD/CAD are presently at the 65-level, coming close to an overbought situation above 70.
CNY
A second wave of the Coronavirus has hit in China as Reuters has reported that a district of Beijing is in a "wartime emergency" due to the discovery of a new group of infections that appear to have come from a wholesale market in the district. This news has caused concern for traders and Asian equity markets have moved lower as expected. China's industrial production and retail sales missed estimates. Year-on-year industrial production came in at 4.4% versus the estimated 5.0%, while retail sales fell 2.8% against the estimated 2.3%. Traders will keep a keen eye on reports coming out of China concerning the outbreak in Beijing to see whether it is spreading or has been contained.
Want the Daily Market Pulse delivered straight to your inbox?