Daily Market Pulse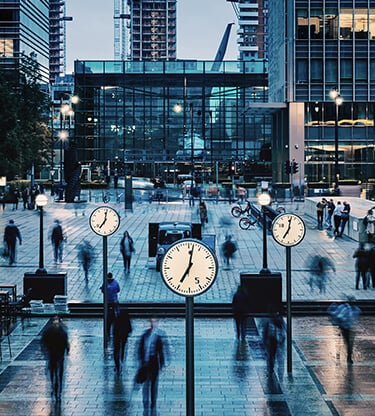 Dollar steps back amid Fed's dovish comments before Congress
USD
The U.S. dollar index, a coefficient used to benchmark the performance of the greenback against a basket of six major currencies, retraced 0.43% amid dovish intervention from Chairman Powell before Congress. The spokesman said that "substantial further progress" still needs to be made, especially on the unemployment front, which is "way off", and this has resulted in the delay of the immediate need for policymakers to taper bond purchase programmes. The chairman of the Federal Reserve continued to talk down inflation, suggesting that ongoing inflationary pressures are transitory given that the high inflation levels are driven by strong consumer and producer prices bolstered by reopening and bottleneck effects. The dovish comments weighed on the greenback while the Equity market rallied amid sustained stimulus. Bond yields also edged lower in response to Powell's message. Meanwhile, Producer Price Index figures posted 7.3% year over year in June, jumping from 6.6% recorded in May and beating expectations set at 6.8% year over year. The Fed will resume its testimony before Congress today and could shed more light on economic and policy developments, especially as Jobless claims will be released ahead of Powell's intervention which could adjust his angle.
EUR
The EUR rallied 0.52% against the USD following dovish comments from Fed officials, which decreased the greenback's demand amid weak European data that was released during yesterday's trading session. European Industrial Production failed to impress, posting 20.5% year over year in May vs 22.2% previously anticipated, while April figures were revised up by 0.1%, recording updated figures at 39.4% year over year. Today, we expect EURUSD to be driven by further dollar input as the Fed continues to testify before congress during today's trading session, with little or no input from the Euro-zone. However, investors are keeping in mind Consumer Price Index figures which are due to be released on Friday, which is expected to show headline inflation to sustain 1.9% year over year.
GBP
The British Pound recorded gains against the dollar closing 0.37% higher amid dovish Fed interventions in Washington D.C. before Congress and the strong U.K consumer-driven inflation indicators were released yesterday by the Office of National Statistics. Headline inflation exceeded expectations, releasing a solid 2.5% year over year vs expected figures at 2.2%. The figures continue to edge higher as previous releases posted 2.1%. Additionally, upbeat retail price Index figures underpinned the Sterling releasing 3.9% year over year vs 3.4% previously anticipated. However, the Producer Price Index lagged behind its consumer-driven indicators, as the Producer Price Index missed expectations, with Input prices growing 9.1% vs 10.8% while Output prices posted 4.3% vs 4.8% previously anticipated. In today's session, the ILO unemployment rate increased 0.1% in May, recording 4.8%. Later today, the BoE Credit conditions survey will provide useful input for market participants to assess the direction of the pair, as well as BoE's Sounders speech following the release of the Report.
JPY
The Japanese Yen appreciated 0.61% against the American dollar after the Chairman of the Fed, Jerome Powell, diminished the demand for dollars amid his dovish declarations in its testimony before Congress. Industrial Production figures in Japan posted 21.2% vs 22% expected, driven by a 6.5% contraction in May as market participants expected a 5.9% contraction amid the latest impact of the coronavirus in the country, which has forced authorities to declare a state of emergency in Tokyo. However, despite the surge in coronavirus cases, Japanese authorities are keen to progress with the Olympics, announcing measures to control the spread of the virus among athletes and staff. Today, Foreign Investment in Japanese stocks seems to be recovering amid the ongoing stimulus from the Bank of Japan (BoJ), while Foreign Bond Investment flows continue to be weighed on as investors chase higher yields in reopening economies with hawkish economic views. However, investors are eyeing Friday's BoJ monetary policy meeting, which is expected to sustain a policy unchanged stance, but remarks from Governor Kudora can ignite an interesting move on the currency.
CAD
The Bank of Canada announced yesterday that interest rates will remain unchanged at 0.25% while the asset purchase program was reduced from CAD 3 billion to CAD 2 billion per week. Policymakers said that the adjustment reflects the sustained progress towards the post-pandemic recovery and the robust confidence in the economic outlook in the longer term. Tim Macklem, Governor of the Bank of Canada, said that the committee tweaked down its 2021 Gross Domestic Product projections to 6% while forecasts for 2022 and 2023 were revised up higher at 4.5% and 3.25% respectively. Despite the tapering of stimulus, policymakers do not expect to adjust rates before the second half of 2022, and the foreseeable inflation rate remains around 3% for the rest of 2021, where it will then converge to 2% through the course of 2022. The Loonie remained unchanged as market participants had already priced in the adjustments in tapering amid expectations. while Crude Oil prices sustained high levels, with West Texas Intermediate (WTI) above USD 70 per barrel.
MXN
The Mexican Peso erased previous losses, advancing 0.7% against the dollar amid dovish intervention from Chairman of the Federal Reserve Jerome Powell, and Mexico's industrial sector progressively recovering. The Mexico National Statistic Institute released figures showing a 0.1% pick up in May compared to April. The main contributors to the recovery are the construction sector, utilities, and mining, growing 2%, 1.3%, and 1% respectively while manufacturing output contracted by 0.7%. Overall, industrial production has increased 36.4% on a yearly basis showing promising results, but it is still behind its pre-pandemic levels. Additionally, the Mexican health minister, Hugo Lopez Gatell, confirmed that Mexico was four weeks into a third wave and its local COVID-19 pandemic.
CNY
The Chinese Yuan remained relatively unchanged against the dollar, recording mild gains (0.07%) during yesterday's trading session amid dovish comments from Fed officials and woes of economic slowdown by the Asian giant ahead of its growth data release. However, Gross Domestic Product (GDP) figures released mixed data, showing growth figures at 7.9% vs 8.1% previously anticipated while previous figures were posted at 18.3. Q2 has shown a decent performance reporting 1.3% quarter over quarter while expectations were set at 1.2%, and previous figures showed 0.6%. The National Bureau of Statistics of China announced during its press release that the economy still faces external uncertainties given the latest outbreak of COVID-19 and that recovery is not yet balanced. The data release provides a sign of relief amid bearish expectations around a sharp Chinese slowdown among policymakers.
BRL
The Brazilian Real rallied 1.33% against the USD amid dovish comments from the Fed and the service sector in Brazil returning to its pre-pandemic levels. Brazil's National Statistic Institute posted the latest reading on the service sector, which grew 1.2% during the month of May. The services sector managed to sustain the recovery pace established in April which recovered 2.5%, coming from the lockdown hit in March which recorded losses on the sector. Overall, the service sector in Brazil has returned to its pre-pandemic levels as it now finds itself at a 0.2% high, above its February 2020 levels.
Want the Daily Market Pulse delivered straight to your inbox?