Daily Market Pulse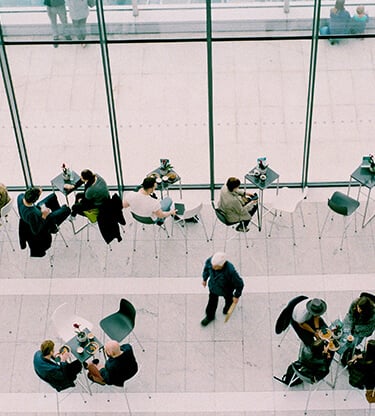 Delaying the "debt tsunami" on Wall Street
7 minute read
USD
Earnings reports produced yesterday by JPMorgan, Citigroup, and Wells Fargo had mixed results but one central theme. These three institutions have set aside $28 billion in the second quarter, which is a level surpassed only by the last quarter of 2008. The three lenders stated that their economic outlook for the US had deteriorated as the viral pandemic once again spreads across America. It seems that the opinion here is all the Congressional bailout money has simply delayed the "debt tsunami" that Wall Street is now anticipating. Stocks ended higher at day's end and the USD moved lower against the major currencies as Fed officials have indicated a willingness to keep accommodative measures in place. While employment and activity have "rebounded faster than anticipated", Fed Governor Brainard said uncertainty is "calling for a sustained commitment to accommodation, along with additional fiscal support." Overnight stock futures rose as biotech company Moderna released data on a human trial of a Covid-19 vaccine in the New England Journal of Medicine. All 45 patients had a robust immune response, producing neutralizing antibodies, after receiving two doses. There were, however, some side effects from the vaccine including fatigue and headaches. According to economists at Goldman Sachs, we should see a partial V-shaped recovery for the US economy which would include a reversal of more than half the 2020 economic contraction by September. The full recovery in GDP to pre-virus levels would not occur until mid-2021. According to Goldman Sachs, the rise in ISM's manufacturing index suggest the economy was already rebounding quickly. They also said a "multi-month decline in PMIs to 45 or below" would be a sign of stalling momentum while a sustained period of PMIs of 55 or more would signal a true V-shaped recovery. Expect pressure to remain on the USD during trading today. US Treasury yields are higher this morning with the 10-year note trading at 0.6266% and the 30-year bond trading at 1.3128%. There are multiple earnings results due before the opening bell including Goldman Sachs, Bank of New York Mellon, and PNC Financial.
EUR
EUR/USD is trading higher this morning at levels not seen since March as optimism over the virus vaccine pushes the single currency upwards. Technically, we are close to an overnight situation with RSI trading at 66. All moving averages are pointing upwards and USD selling has given the EUR upward momentum. The focus is mainly on the ECB meeting tomorrow as well as deliberations between EU members on the proposed recovery fund. German Chancellor Merkel met with Spanish PM Sanchez and she stated that she is willing to compromise to get the deal done. Spain and Italy are strong supporters of the fund program, so hopefully, a compromise can be reached with the Frugal Four, the nations that oppose the funding deal. The ECB meeting tomorrow will have no surprises as policies are expected to remain unchanged, but the central bank is expected to show its support for approval of the fund. EUR should remain better bid during the day, but there could be some profit-taking on spikes higher.
GBP
GBP/USD is also trading higher this morning after UK CPI numbers beat expectations. CPI rose by 0.6% year-on-year, which showed stability and a lower chance of disinflation. GBP is also benefitting from overall USD weakness and technically the pound has seen the 50-day MA converge on the 100 and 200-day MAs, creating positive momentum. RSI is near 70, trading just below at 68, so overbought conditions could see some profit-taking during the day. In economic news, the UK has decided to phase out dependence on Huawei, the Chinese telecom giant that has the most advanced 5G technology. PM Johnson has also said he will "open the doors" to receiving mas immigration from Hong Kong as a response to China taking a firmer stance with the territory. No news from Brexit talks as they remain deadlocked. Expect the GBP to remain better bid during trading today.
JPY
USD/JPY is trading near overnight lows this morning following the Bank of Japan policy meeting. Moving averages have converged and crosses and RSI are just below 30 at 28. Safe-haven JPY buying as the USD remains pressured across the board could continue throughout the day. The Bank of Japan left monetary policy unchanged as expected. Under the Yield Curve Control framework, the short-term policy interest rate remained at -0.1%. The Bank of Japan will also continue to purchase unlimited JGBs to keep the 10-year yield at around 0%. It also maintained the pledge to continue with QQE "as long as it is necessary" for stably achieving a 2% price target. The decision was made by 8-1 vote, as Kataoka Goushi dissented again, pushing for more stimulus by lowering short and long-term interest rates. He also pushed for revising the forward guidance to relate it to the price stability target. The central bank said that the economy is "likely to improve gradually from the second half of this year". But the pace is expected to be "only moderate while the impact of the coronavirus remains worldwide".
CAD
USD/CAD is trading slightly lower this morning ahead of the Bank of Canada policy meeting today. The central bank is expected to keep its current policy unchanged. This is the first policy meeting for BoC Governor Tiff Macklem and he is expected to repeat his pledge to deliver stable inflation. A couple of weeks ago he offered his first speech as governor and reaffirmed that the primary mission of the central bank is to deliver low, stable, and predictable inflation, calling it "the foundation of economic growth." The central bank will maintain its rate of 0.25%, set last March and traders will be looking for any changes in the bond-buying program, though none are expected. The loonie is also benefitting from higher oil prices this morning, as Brent crude futures we up $0.10 to $43.00 per barrel, while U.S. West Texas Intermediate crude was up $0.14 to $40.43 per barrel. Prices rose after a report of a sharp drop in US inventories. OPEC and its allies meet today and traders await their decision of the future levels of production.
CNY
Responding to the UK's Huawei ban, China's Foreign Ministry said in a statement on Wednesday, it strongly condemns the UK move. It also stated that it hoped the UK would maintain fairness in this situation and that China will take all measures to safeguard its interests. The ministry also stated that the U.K. is cooperating with the U.S. to "discriminate, oppress and exclude" Chinese firms. These comments have not influenced the markets to this point. Adding to the tension between the US and China, President Trump signed a bill that will impose financial sanctions on China. These sanctions could come in the form of tariffs. The Chinese Yuan was trading quietly in range, unaffected for the moment by this news. This remains an ongoing situation that is being closely monitored by investors and traders.
Want the Daily Market Pulse delivered straight to your inbox?