Daily Market Pulse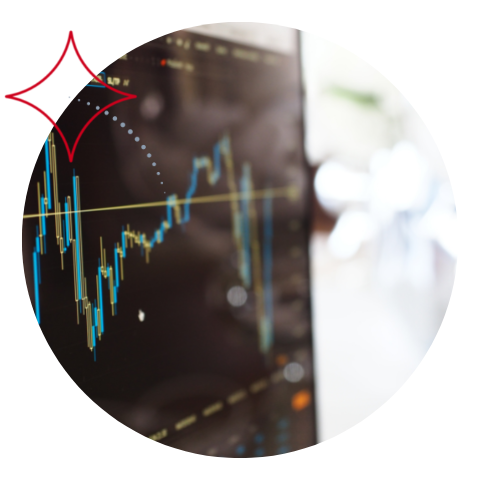 Dollar erases yesterday's losses
6 minute read
USD
On Wednesday, the U.S. dollar index maintained its recent drop as investors awaited the Federal Reserve's interest rate decision, which is expected to ease its aggressive tightening campaign while pointing to a higher peak for rates. Traders will be watching Fed Chair Jerome Powell's news conference following the policy announcement for clues on future rate hikes. Meanwhile, the index fell about 1% on Tuesday, reaching its lowest level in six months as a result of lower-than-expected U.S. consumer pricing data. The annual inflation rate in the United States dropped to 7.1% in November 2022, down from 7.7% in October and falling short of market expectations of 7.3%.
EUR
The Euro keeps rising after it surged yesterday, as traders avoid large bets ahead of the Federal Reserve's major monetary policy meeting today. Meanwhile, according to the most recent data, industrial production in the Eurozone fell 2.0% from a month earlier in September 2022, following a downwardly revised 0.8% increase in September and falling short of the market consensus of a 1.5% decrease. In other news, traders' attention will shift to the European Central Bank, which is anticipated to deliver a scaled-back 50 basis point rate hike on Thursday amid concerns about an approaching recession and evidence that inflationary pressures are receding. On the same lines, ECB chief economist Philip Lane said he was certain inflation is close to peak, while board member Constantinos Herodotou claimed that interest rates will rise again but were very near their "neutral level."
GBP
Today, the Sterling is on the rise as a result of positive data releases and low dollar pricing. According to the most recent data releases, the UK inflation rate fell more than expected in November to 10.7% from October's 41-year high, while the core rate also softened to 6.3% from a record high of 6.5% the month before. The result was consistent with BoE policymakers' predictions that inflation would peak around 11% in October, bolstering expectations that the central bank will raise rates by a milder 50 basis points when it meets on Thursday. In other news, investors are watching the Federal Reserve's interest rate decision later today, as well as the European Central Bank's monetary policy announcements on Thursday.
JPY
The Japanese Yen has held its recent climb against the dollar, benefiting from widespread greenback weakness following the release of weaker-than-expected U.S. inflation statistics, though investors remain cautious ahead of the Federal Reserve's interest rate decision. Mana Nakazora, chief credit strategist at BNP Paribas Japan and a possible candidate for Bank of Japan deputy governor next year, recently told Reuters that the central bank should amend a policy statement to give itself more leeway in adjusting interest rates. She urged that the BOJ "convey that interest rates may move up or down based on economic conditions" and that the "massive monetary easing" should halt. BOJ Governor Haruhiko Kuroda has repeatedly stated that the bank's huge stimulus must be maintained until the 2% inflation target is met sustainably.
CAD
Today, the Loonie downswings and is currently down 0.20% against the U.S. dollar. The U.S. CPI report released yesterday revealed that inflation continued to decline in November, allowing the Federal Reserve to be less aggressive. Tiff Macklem, Governor of the Bank of Canada, stated that the central bank is attempting to tighten policy sufficiently to manage inflation without precipitating a recession. However, preventing persistent pricing increases remains a top concern.
MXN
Today, the Mexican Peso is sliding and has lost 0.24% against the U.S. dollar. The lack of major data releases in Mexico today leaves it at the mercy of dollar prices. Traders will be watching the Fed's monetary policy decision today and tomorrow. In other news, Banxico is anticipated to raise the benchmark rate by 50 basis points. Thursday, investors will be looking for a sign of when the tightening cycle will finish; the short end of the Mexico swap curve includes a risk premium of 27 basis points to account for the possibility of Banxico needing to deliver residual rises over the following six months.
CNY
The Yuan remained stable against the dollar, having recovered from a one-week low following the announcement of weaker-than-expected U.S. inflation figures, as investors awaited the U.S. Federal Reserve's interest rate decision. Domestic investors continued to monitor Covid developments after an important economic policy summit in Beijing was postponed due to an outbreak of illnesses. The meeting, which is set to begin this week, is being eagerly watched by the market because it is where top Chinese officials will outline policy goals for the following year. Meanwhile, the newest figures show that annual consumer prices in China grew 1.6% in November, the slowest rate in eight months, while producer prices declined 1.3% for the second month in a row. In November, the country's trade surplus fell short of expectations due to poor domestic consumption and decreasing external demand.
BRL
The Brazilian Real began lower today as investors remained concerned about the country's public finances, with President-elect Lula pondering further public expenditure despite warnings about rising debt levels. Aloizio Mercadante, a former minister and transitional government technical coordinator, has been nominated by Lula for the head of the National Bank for Economic and Social Development. Investors are also looking forward to the release of the Federal Reserve's monetary policy decision for the direction of interest rates in the U.S. In other news, the IBC-Br index of Brazilian economic activity fell 0.1% from a month earlier in October 2022, compared to a revised flat reading in September, disappointing market forecasts of a 0.5% increase. In October, the services sector, which accounts for around 70% of the Brazilian GDP, contracted for the first time in six months.
Want the Daily Market Pulse delivered straight to your inbox?