Daily Market Pulse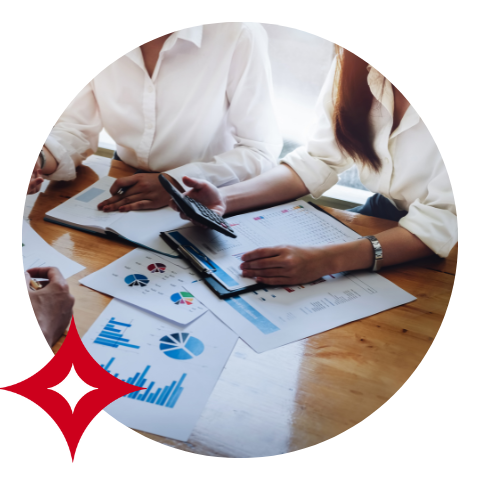 Dollar commences new week positively
USD
The U.S. dollar index sustained its uptrend on Monday after rising half a percent the previous session, as traders reassessed the U.S. monetary policy outlook in the aftermath of a slew of hawkish remarks from Federal Reserve officials. In the most recent developments, Richmond Fed Bank President Thomas Barkin stated on Friday that the central bank would need to continue raising rates into "restrictive territory" until he sees sustained inflation under control. He also added that he wants to see inflation nearby the target range of 2% before slowing down the gear. Meanwhile, U.S. stock indices began the new week cautiously, falling 0.3-0.4%. Later in the week, market participants will see retail sales and FOMC minutes releases.
Tuesday 08/16/2022 - Building Permits and Housing Starts (Jul)
Wednesday 08/17/2022 - Retail Sales (Jul) | FOMC minutes
Thursday 08/18/2022 - Philly Fed Manufacturing Survey (Aug)
EUR
The Euro is edging lower this morning after falling 0.59% on Friday due to hawkish comments from U.S. Fed officials. The common currency is also under pressure due to the domestic energy crisis, rising prices affecting consumers and businesses, and recession fears. Traders eagerly await this week's growth, inflation, and economic sentiment reports to place any further bets on the Euro. Meanwhile, the risk of a eurozone recession has risen to its highest level since November 2020, as energy shortages threaten to drive high inflation even higher. The likelihood of output contracting for two consecutive quarters has risen to 60% from 45% in a previous survey.
Tuesday 08/16/2022 - ZEW Survey - Economic Sentiment
Wednesday 08/17/2022 - GDP Q2
Thursday 08/18/2022 - HICP (Jul)
GBP
The British Pound is edging lower in the new week after losing 0.55% on Friday. The revived Fed's hawkish stance, backed by a slew of policymakers, is weighing on the British pound. Meanwhile, the UK economy showed a slight contraction in GDP for the second quarter last week. Investors are now waiting for critical economic figures for the UK, such as the unemployment rate, inflation, and retail sales, which are due later this week, to see if the British economy is heading into a significant recession.
Tuesday 08/16/2022 - ILO Unemployment Change(Jul)
Wednesday 08/17/2022 - CPI (Jul) | PPI (Jul)
Thursday 08/18/2022 - Consumer Confidence (Aug)
Friday 08/19/2022 - Retail Sales (Jul)
JPY
The Japanese Yen closed the previous session down 0.29%. Still, it regained momentum following the release of industrial output and growth data. The Japanese economy grew by 2.2% annually in the second quarter of 2022, the third consecutive quarter of expansion, compared to market expectations of 2.5% growth. Private consumption and government spending increased, while capital expenditures sharply rebounded. Furthermore, net exports contributed positively to GDP. In other news, industrial production in Japan increased by 9.2% month on month in June 2022, compared to the flash figure of 8.9%, reversing a final 7.5% fall the previous month. That was the first increase in industrial output since March, which was the steepest pace on record.
Monday 08/15/2022 - Industrial Production (Jun)
Tuesday 08/16/2022 - Trade Balance (Jul)
Thursday 08/18/2022 - National CPI (Jul)
CAD
Following its losses of 0.14% in the previous session, the Canadian dollar began the new week on a bearish note. The Loonie fell as oil prices declined. Oil prices fell for a second day on Monday as the CEO of the world's largest exporter, Saudi Aramco, stated that his company is willing to increase output. Simultaneously, following a brief outage last week, several offshore sites in the U.S. Gulf of Mexico will resume production starting the new week. For fresh insights, investors will look at wholesale sales reports, inflation figures, and retail sales later in the week.
Monday 08/15/2022 - Wholesale Sales (Jun)
Tuesday 08/16/2022 - BOC CPI (Jul)
Friday 08/19/2022 - Retail Sales (Jun)
MXN
The Mexican Peso gained ground and closed 0.48% higher as the U.S. dollar continues to suffer from the double hammer blow of lower CPI and PPI data. Crude oil price increases during the last week have also benefited the commodity-linked Peso, to the detriment of the U.S. dollar. Meanwhile, Mexico's Central Bank's recent decision to hike 75 basis points contributed to the upside, but only to a limited extent because the hike had already been priced in by market participants.
Friday 08/19/2022 - Retail Sales (Jun)
CNY
The Chinese Yuan fell against the dollar, reaching its lowest level nearly two weeks after the People's Bank of China (PBoC) unexpectedly cut key lending rates in response to disappointing data highlighting the country's struggling economy. The PBoC cut its one-year policy loan rate by ten basis points to 2.75% and its seven-day reverse repos rate by the same margin to 2%, defying expectations for no change. Experts say that China's economy has been on a rocky road to recovery as it deals with recurring Covid-19 outbreaks, property sector risks, and tensions between the U.S. and Taiwan.
Monday 08/15/2022 - Industrial Production (Jul) | Retail Sales (Jul)
BRL
Last Friday, the Brazilian Real spiked 1.55% as investors focused on the Federal Reserve's next monetary policy steps. Markets remained focused on medium-term inflation expectations and the U.S. interest rate trajectory. Also, last week, U.S. inflation data came in below expectations, boosting riskier assets such as equities, as markets interpreted this as an indication that the Fed may be less aggressive in raising interest rates. Meanwhile, domestically, the scenario of high-interest rates, persistently high unemployment, concerns about the trajectory of public debt, and the risk of a global recession undermines the economy's consistent recovery.
Monday 08/15/2022 - BCB Focus Market Readout | IBC-Br Economic Activity (Jun)
Wednesday 08/17/2022 - IGP-10 Inflation Index (Aug)
Thursday 08/18/2022 - BCB Monetary Council Meeting
Want the Daily Market Pulse delivered straight to your inbox?