Daily Market Pulse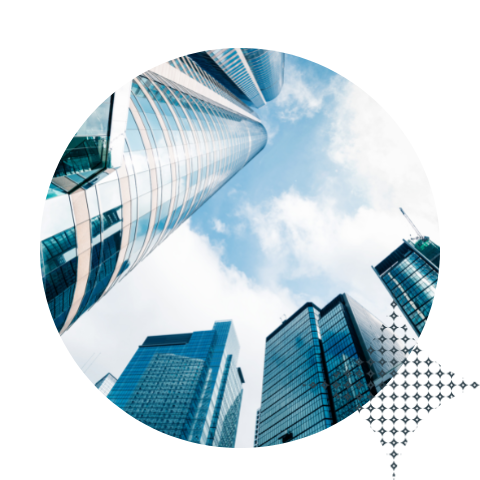 Dollar is back in the game with hot CPI
USD
As investors refocused on tightening expectations, the U.S. dollar index regained ground early today, coming back from its weekly lows reached in the previous session (0.83% lower). The high inflation number this week, paired with a strong jobs report and hawkish Fed language, has raised anticipation for another big interest rate hike in November. Data released on Thursday indicated that U.S. inflation fell less than predicted to 8.2% in September, but underlying prices, excluding energy and food, rose to a new four-decade high. The dollar is also expected to profit from predictions of a UK tax policy U-turn. Going forward, the Retail Sales report and the University of Michigan's preliminary Consumer Sentiment Survey for October will be looked upon for fresh impetus.
EUR
The Euro maintains its positive momentum early Friday, following a sudden U-turn and big daily gains (0.75%) on Thursday. Still, the common currency is close to a 20-year low and is projected to be under pressure as a result of higher inflation and stringent job market data in the United States. Meanwhile, markets expect the European Central Bank to raise interest rates in substantial increments at its October and December meetings, but the rate-hike cycle may decelerate next year as a recession approaches. Furthermore, hawkish European Central Bank policymakers intend to begin reducing the institution's €5.1 trillion ($4.9 trillion) asset hoard by early 2023 while keeping interest rates as their key monetary-policy tool.
GBP
This morning, the British Pound fell from a one-week high touched yesterday, pushed by a stronger dollar and investors assessing the prospect of a reversal in key fiscal measures outlined by the British government. Finance Minister Kwasi Kwarteng left Washington a day earlier than expected, adding to indications that the government is reconsidering mini-Budget suggestions. The British government may revoke tax cuts worth up to 24 billion pounds ($27.05 billion). Meanwhile, the Bank of England's emergency bond-buying scheme, which was used to cover market upheaval caused by last month's tax cuts, will expire today unless the Bank of England announces any further steps.
JPY
The Japanese Yen dropped against the dollar on Friday to its lowest level since August 1990, as the Bank of Japan (BOJ) sticks to an ultra-easy monetary policy despite obvious indications that other major central banks may tighten more to combat rising inflation. BOJ Governor Haruhiko Kuroda emphasized the need to assist the economy's recovery from the pandemic, as well as his goal to attain the 2% inflation target in a sustainable and steady way. Meanwhile, Japanese Finance Minister Shunichi Suzuki reiterated the government's readiness to take "decisive" measures to prevent rapid currency depreciation but stressed that the rate of change, rather than the level, is a more crucial consideration in determining whether to intervene again. Japanese officials staged their largest-ever currency intervention last month to stabilize the swiftly falling Yen.
CAD
The Canadian dollar has lost steam this morning after closing at 0.46% on Thursday. Yesterday's impetus was based on a weaker dollar and a 2% increase in crude oil prices. Coming to today, the hotter-than-expected inflation print in the U.S. boosted betting for an even more aggressive Fed, putting pressure on riskier assets globally. Meanwhile, the Bank of Canada has already hiked interest rates five times this year, increasing borrowing costs to their highest level since 2008. According to BOC Governor Tiff Macklem, there is room to slow the economy because more jobs were added than predicted last year, unemployment is approaching a record low, and companies were actively searching to fill roughly 1 million jobs as of July.
MXN
The Mexican Peso ended the day with small gains (0.02%) against the U.S. dollar. However, it has lost steam in today's session due to resurrected dollar strength backed by higher inflation statistics. Meanwhile, Mexican Interior Minister Adan Augusto Lopez said Wednesday that the administration is expecting to resurrect attempts to strengthen state control of the power market and is seeking assistance from opposition politicians to secure the votes needed for a constitutional amendment. Furthermore, according to central bank meeting minutes published on Thursday, two Banxico board members disagreed last month on the pace of future interest rate hikes and when the cycle should stop.
CNY
The Yuan remains under pressure after U.S. inflation statistics bolstered forecasts that the Federal Reserve will continue to boost interest rates rapidly. Also, a deteriorating economic picture for China as it adheres to its zero-Covid policy weighed on the currency, with the IMF lowering its GDP predictions for the country to 3.2% and 4.4%, respectively, in 2022 and 2023. Furthermore, investors looked at data that showed China's consumer prices jumped to a 29-month high in September, but producer prices rose the least in 20 months. Elsewhere, analysts also warned against making aggressive wagers on additional Yuan falls, implying that President Xi Jinping may begin his third term by arguing for a new Covid management approach following the Communist Party Congress.
BRL
Yesterday, the Brazilian Real gained 0.75% against the U.S. dollar. This was mostly backed by crude oil, which gained more than 2%. Meanwhile, statistics released on Thursday indicated that the Brazilian industrial confidence indicator fell to 60.2 in October 2022, down from a one-year high of 62.8 the previous month and the first monthly decrease in confidence since May. In other news, Investors weighed Luiza Inacio Lula da Silva's growing lead in surveys over current President Jair Bolsonaro. Investors were also keeping an eye on the findings of U.S. inflation and ongoing geopolitical tensions.
Want the Daily Market Pulse delivered straight to your inbox?