Daily Market Pulse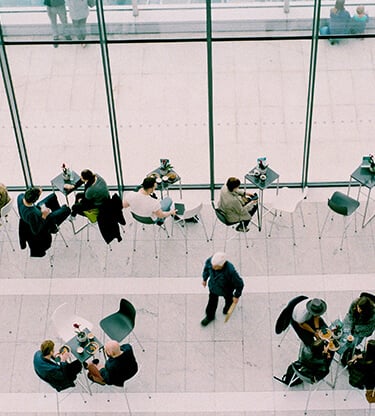 Dollar opens in a bullish gap for the new week
USD
The dollar maintains its strength to begin the week as investors examine the latest developments in the Russia-Ukraine situation. The U.S. Dollar Index finished 0.70% higher on Friday, extending its winning streak to five sessions. Markets are also concerned about allegations of Russian bombing on a large military base near Kyiv. Meanwhile, investors are bracing for a major Federal Reserve meeting this week, where interest rates are largely expected to be raised by 25 basis points in response to strong inflation data. Given the increased uncertainty from the Ukraine situation, investors will be looking for any changes in the central bank's view of rates, inflation, and the economy. Other than that, U.S. stock index futures are up between 0.3 and 0.6% heading into the European session, while the 10-year U.S. Treasury bond yield is up more than 2% on the day, at 2.04%.
Tuesday 03/15/2022 - Producer Price Index ex Food & Energy (YoY)(Feb)
Wednesday 03/16/2022 - Retail Sales (MoM)(Feb) ¦ FOMC Minutes
Thursday 03/17/2022 - Building Permits (MoM)(Feb) ¦ Housing Starts (MoM)(Feb) ¦Philadelphia Fed Manufacturing Survey (Mar)
EUR
The Euro closed 0.67% lower on Friday before extending its gains on Monday morning. The currency traded near a two-year low as diplomatic efforts to resolve the crisis in Ukraine continue ahead of major central bank meetings later this week. The U.S. Federal Reserve and the Bank of England are both expected to raise interest rates by a quarter-point later this week in order to combat inflation. The European Central Bank stated last week that it may halt asset purchases in the third quarter if rising inflation outweighs concerns about Russia's surprise invasion of Ukraine. Inflation in the EU is already at record levels and it is expected to become more persistent as a result of increasing commodity prices and a tight labor market.
Tuesday 03/15/2022 - Euro group meeting ¦ Industrial Production (Jan) ¦ZEW Survey – Economic Sentiment(Feb)
Thursday 03/17/2022 - HICP (MoM)(Feb) ¦ HICP-X F,E,A,T (YoY)(Feb)
Friday 03/18/2022 – Labour Cost
GBP
The Pound Sterling closed 0.37% lower before edging up modestly this morning. The British pound fell, approaching its lowest level since November 2020 as concerns about growth and inflation caused by the Ukraine war outweighed the promise of rising interest rates. The Bank of England is widely expected to raise interest rates by 25 basis points to 0.75% on Thursday, bringing borrowing prices back to pre-pandemic levels and seeking to contain inflation, which is now running at 30-year highs of 5.5%. Prior to the Ukraine conflict, the Bank of England predicted that inflation would reach a 30-year high of 7.25% in April, significantly beyond the 2% target, when energy costs and taxes are set to rise. Money markets are pricing in a total of 153 basis point interest rate increases from the Bank of England before the end of the year. In other news, the FTSE 100 rose in line with its European rivals on Monday, buoyed by optimism over cease-fire talks between Kyiv and Moscow and easing cost pressures as oil prices plummeted.
Tuesday 03/15/2022 - Claimant Count Change(Feb) ¦ ILO Unemployment Rate (3M)(Jan)
Thursday 03/17/2022 – BOE minutes ¦ BOE interest rate decision ¦ Monetary Policy summary
JPY
The Japanese Yen closed 0.99% lower in the previous session against the greenback. The Yen fell against the U.S. dollar on Monday, extending its loss from the previous week and reaching fresh 5-year lows as the Bank of Japan's dovish tone contrasted dramatically with other major central banks prepared to tighten monetary policies. The Bank of Japan, which is slated to convene this week, has consistently maintained that it will maintain ultra-loose monetary policies in order to assist the economic recovery and reach its 2% inflation objective. Also, BOJ Governor Haruhiko Kuroda recently ruled out the possibility of reducing stimulus to deal with any commodity-driven spikes in inflation, emphasizing the importance of waiting for wage growth to accelerate. Elsewhere, the Nikkei 225 Index jumped 0.58%, while the wider Topix Index rose 0.71% on Monday, led by gains in the transportation and banking sectors as falling oil prices aided optimism.
Tuesday 03/15/2022 - Exports (YoY)(Feb) ¦ Imports (YoY)(Feb) ¦ Merchandise Trade Balance Total(Feb)
Wednesday 03/16/2022 - Industrial Production (YoY)(Jan)
Thursday 03/17/2022 - National Consumer Price Index (YoY)(Jan)
Friday 03/18/2022 – BOJ Interest rate decision ¦ BOJ Monetary Policy statement
CAD
The Loonie closed 0.30% higher in the previous session before extending its momentum this morning. This follows the announcement of good labor market data on Friday. That being said, the Canadian economy added 336.6K jobs in February 2022, more than offsetting losses caused by tougher public health measures in January, and more than doubling market expectations of 160K. It is the largest increase in employment since September 2020. Also, The Canadian unemployment rate decreased to 5.5% in February 2022, from 6.5% in January, much below market forecasts of 6.2%. This was the lowest unemployment rate since January 2020, officially returning to pre-pandemic levels after 25 months. Furthermore, Canadian industries ran at 82.9% of their capacity in the fourth quarter of 2021, up from 81.7% in the third quarter and exceeding market forecasts of 82.2%. Gains in the manufacturing sector were mostly responsible for the increase. Elsewhere, Canada's S&P/TSX Composite index fell 0.6% on Friday, weighed down by drops in heavyweight commodity sectors as sentiment remained dampened by unclear supply levels amid the Ukraine conflict.
Wednesday 03/16/2022 - BOC Consumer Price Index Core (YoY)(Feb) ¦Consumer Price Index (YoY)(Feb)
Friday 03/18/2022 - Retail Sales (MoM)(Jan)
MXN
The Mexican Peso closed 0.12% higher yesterday before extending further losses this morning. This comes as Russian and Ukrainian authorities continue their diplomatic efforts to resolve the Ukraine conflict. Meanwhile, the stronger than expected Mexican industrial output figures bolstered the currency. Mexico's industrial production increased 4.3% year on year in January 2022, up from 3.0% the previous month and beyond market estimates of a 2.4$ increase. It was the eleventh consecutive month of development in industrial activities, led mostly by manufacturing, mining, and quarrying. In other news, Senate Majority Leader Ricardo Monreal is working on a plan to put pressure on banks to make low-interest loans to small and medium-sized businesses as part of the effort to revive the country's stalled economic recovery.
No major economic data releases
CNY
The Chinese Yuan closed 0.24% lower in the previous session against the greenback. The Yuan weakened against the U.S. dollar on Monday, falling further from four-year highs as traders prepare for the Federal Reserve to begin raising interest rates at its policy meeting this week. The Yuan also fell on onshore markets as a Covid-induced shutdown in Shenzhen encouraged investors to buy local assets, pushing down Chinese government bond yields. Meanwhile, markets are watching the Chinese central bank, which is set to roll over a batch of 100 billion Yuan in policy loans this week, with some analysts predicting a further reduction in borrowing costs. The Shanghai Composite fell 2.6% to a 17-month low on Monday, while the Shenzhen Component fell 3.08% after Shenzhen went into a week-long lockdown to slow a Covid outbreak, raising global supply chain concerns as the Chinese tech hub houses major technology, manufacturing, and logistics companies.
Monday 03/14/2022 FDI - Foreign Direct Investment (YTD) (YoY)(Feb)
Tuesday 03/15/2022 - Fixed Asset Investment (YTD) (YoY)(Feb) ¦ Industrial Production (YoY)(Feb) ¦ NBS Press Conference ¦ Retail Sales (YoY)(Feb)
Wednesday 03/16/2022 - House Price Index (Feb)
BRL
The Brazilian Real retreated 1.46% this past Friday, on a day that international headlines favored the U.S. currency. The domestic scene was also busy, with Petrobras announcing a readjustment of 18.7% for gasoline and 24.9% for diesel - the increase may add up to 0.6% point on inflation. Meanwhile, domestically, the current supply shock situation like what is happening now in Brazil implies the loss of effectiveness of monetary policy to control prices. However, the Central Bank may raise the Selic rate by 100 basis points at the next two-day Copom meeting, scheduled to start on Tuesday. Elsewhere, the political trajectory for the week remains positive. The level of institutional conflict remains low. Popular support for the government remains stable at 12-month levels and Electoral polls show a slight reduction in the gap between Bolsonaro and Lula. However, the war in the east and the consequent global price inflation bring many political uncertainties, adding more complexity to the electoral race.
Friday 03/11/2022 – IPCA inflation (Feb) CPI (Feb)
Wednesday 03/16/2022 - Interest Rate Decision ¦ IGP-10 Inflation Index (Mar) ¦ Brazilian Service Sector Growth (Jan)
Thursday 03/17/2022 – IBC-Br Economic Activity (Jan)
Want the Daily Market Pulse delivered straight to your inbox?