Daily Market Pulse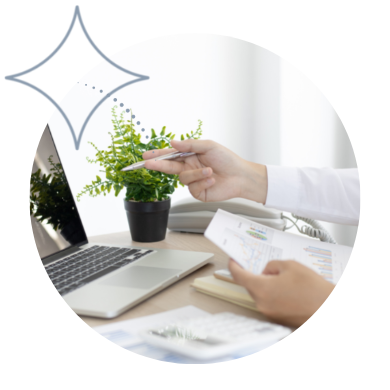 The dollar halts its bullish rally
USD
The U.S. dollar index (DXY) climbed 0.83% on Monday, reaching its highest level since December 2002, fueled by hawkish Fed expectations. The dollar index consolidates its gains ahead of the U.S. Producer Price Index (PPI), NFIB Business Optimism Index, and IBD/TIPP Economic Optimism Index data. Following the latest inflation figures, several news outlets speculated that the Fed would opt for a surprise 75 basis point (bps) rate hike at this week's meeting. Also, the CME Group FedWatch tool reveals that markets are pricing in a 98% chance of a 75 basis point rate hike this week, substantially up from 4% last week. In other news, the 10-year U.S. Treasury bond yield increased by more than 6% on Monday, while Wall Street's key indexes experienced significant losses. Early Tuesday, U.S. market index futures are up between 1% and 1.7%.
EUR
The common currency fell 1.08% on Monday before recovering early Tuesday. In terms of data, the Consumer Price Index (CPI) in Germany remained constant every year in May, at 7.9%. Meanwhile, the European Central Bank, in its latest monetary meeting, has announced to stop buying assets on July 1st, followed by a 25 basis point rate hike. If the inflation outlook worsens, the central bank may need to raise interest rates again in September. Also, annual inflation in the Eurozone continued to set new highs in May, with new ECB staff predictions predicting 6.8% inflation in 2022. Later in the day, the Eurozone will feature the ZEW economic survey and economic sentiment data.
GBP
The British pound tumbled 1.57%, reaching a new two-year low, as data revealed the economy contracted for a second month in April, with services, production, and construction all slowing. Other data revealed that rising inflation in the UK is continuing to squeeze consumers' living standards, with real income falling at a record rate in April. The unemployment rate increased slightly but remained lower than pre-pandemic levels. This week, the Bank of England is set to hike borrowing prices by 25 basis points to 1.25%, the highest since early 2009, as inflation remains at 40-year highs and is expected to touch double digits in Q3. In other news, the FTSE 100 rebounded modestly on Tuesday, following a steep 1.5% loss in the previous session that sent the benchmark index to its lowest level since March 15th.
JPY
The Japanese Yen fell 0.07% against the greenback on Monday. The Japanese yen stabilized this morning as Japanese authorities warned of the harmful effects of significant currency declines, however they did not remark on the potential of foreign exchange market intervention. The yen, on the other hand, stayed near 24-year lows amid rising monetary policy divergence between Japan and the United States. While the Bank of Japan is projected to keep its low-yielding, stimulatory policy to boost the economy, the U.S. Federal Reserve is expected to rapidly raise interest rates to combat rising inflation. In the stock markets, the Nikkei 225 Index fell 1.3%, while the broader Topix Index fell 1.2% on Tuesday, closing at their lowest levels in about three weeks and tracking sharp losses on Wall Street, as surging inflation is expected to push the Federal Reserve to consider a larger-than-expected 75 basis point rate hike this week.
CAD
The Canadian currency fell nearly 1% yesterday amid hawkish U.S. dollar sentiment and remains under pressure on Tuesday European morning. In doing so, the Loonie fell to its lowest level against the U.S. dollar since May 13th, as oil prices fell and investors digested the story of an aggressive policy tightening cycle by global central banks, particularly the Fed. Meanwhile, markets expect the Bank of Canada to raise interest rates by 0.75% next month, following data on Friday that showed the Canadian economy added more jobs than projected in May. On June 1st, the Bank of Canada raised its key policy rate by half a percentage point to 1.5% to contain inflation, which is at levels not seen since 1991. Policymakers also announced that quantitative tightening will continue, extending the process of running down the central bank's balance sheet while hinting that interest rates will be raised further at the next meeting.
MXN
The Mexican Peso fell 2.56% in yesterday's session before continuing to fall this morning. The peso was trading at its lowest level since March 17th, pushed by a stronger U.S. dollar and the possibility that the Fed could signal a more aggressive monetary tightening cycle to combat high inflation. Domestically, Deputy Governor Jonathan Heath of the Bank of Mexico has reportedly stated that the central bank is expected to hike its benchmark interest rate by 75 basis points at its next meeting on June 23rd. Mexico's inflation rate is at its highest in more than 21 years, and the central bank expects it to return to target in the first quarter of 2024. The Bank of Mexico hiked its overnight interest rate target by 50 basis points to 7% on May 12th, the seventh consecutive increase, and stated it would consider more strong measures if inflation fell below its target of 3%.
CNY
On Monday, China's yuan fell (-0.23%) to a more than two-week low versus the dollar, as rising U.S. inflation pushed up Treasury yields and raised the dollar to its highest level in four weeks against a basket of peers. Data released on Friday indicated that U.S. consumer prices rose in May, propelled by record gasoline prices and increasingly expensive services, heightening the probability of the Federal Reserve maintaining its aggressive policy tightening. With the Fed largely expected to announce a second 50-basis-point rate hike on Wednesday, dealers predicted that the yuan would remain under pressure in the short term. Traders and analysts also pointed to a widening difference between the onshore yuan and its more freely traded offshore counterpart as a source of concern in the market.
BRL
The Brazilian Real dropped 1.43% versus the U.S. dollar yesterday as investors digested the Fed's hawkish stance on taming record-high price pressures in the U.S. Meanwhile, Brazil's trade surplus fell to USD 4.9 billion in May 2022 from USD 8.5 billion the previous year, although it was still higher than market projections of USD 4.6 billion. In other news, Brazil's 10-year government bond yield jumped to 12.95%, the highest level in over six years, as investors braced for even more aggressive tightening by global central banks. Locally, the Brazilian central bank boosted interest rates for the ninth time in a row in May, placing the Selic rate at 12.75%, its highest level since February 2017, while leaving the door open for more hikes to combat inflation. Meanwhile, Brazil's economic growth accelerated in the first quarter of 2022, albeit slightly less than predicted, as the economy's reopening increased household spending.
Want the Daily Market Pulse delivered straight to your inbox?