Daily Market Pulse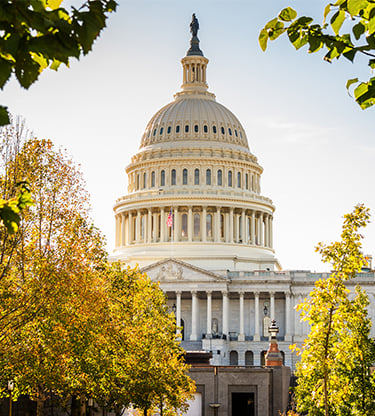 USD higher ahead of earnings reports
USD
At the beginning of trading yesterday, everything was going well. Stocks were rallying despite continuing troubling virus news, and investors seemed to be happy investing. NASDAQ was headed for another record day and the DOW was up 500 points. Then it all just stopped and collapsed as California Governor Gavin Newsom said he was ordering indoor operations closed statewide for restaurants, movie theaters, and museums. He also ordered bars to close entirely. And public schools in Los Angeles and San Diego said they would hold all classes remotely this fall. In a joint statement, the San Diego & Los Angeles Unified School Districts said, "The skyrocketing infection rates of the past few weeks make it clear the pandemic is not under control." "This decision will impact our students in ways that researchers will take years to understand." The earnings season kicks off today in earnest with results from JPMorgan Chase, Wells Fargo, and Citigroup, expected before the bell. Yesterday Pepsico reported better-than-expected earnings which did give a positive boost to investors. Delta Air Lines is also scheduled to report its second-quarter results this morning. The market seems to be in a never-ending tug-of-war between the rising cases of coronavirus verses states reopening their economies and the market is struggling with how to balance these two and how it will work out over time. The USD is trading higher against the GBP, JPY, and CAD this morning, while trading lower against the EUR. As we await the release of earnings, DOW Futures are slightly higher, indicating a positive opening of around 100 points. Keep in mind the earnings reports will be released ahead of the equity openings, so any surprises could affect the equity markets. Treasury yields were lower in early Tuesday trading as the 10-year note traded at 0.6316% and the 30-year bond traded at 1.3237%.
EUR
EUR/USD is trading higher this morning despite disappointing economic news releases. EUR/USD tested recent highs overnight before easing back as RSI levels briefly topped the 70 overbought area. Currently, the EUR is once again testing overnight highs. The release of German ZEW Economic Sentiment came in at 59.3 in July, vs an expected 60.0 and below last month's release of 63.4. The sub-index Current Conditions figure was -80.9 in July versus an expected -65, better than last month's -83.1. The Eurozone ZEW for July stood at 59.6 versus 78.1 expected and 58.6 last month. ZEW President, Professor Achim Wambach, commented that "the outlook for the German economy remains unchanged from the previous month, and after a very poor second quarter, it is expected to see a gradual increase in GDP in the second half of 2020 and into early 2021". Despite the poor economic numbers, traders remain optimistic over the EU fiscal stimulus plan and were looking forward to the ECB meeting later this week.
GBP
GBP/USD is weaker this morning, as UK GDP release was weaker than expected as the British economy recorded a modest growth of 1.8% in May, as compared to the consensus expectation of 5.0%. These numbers pushed GBP lower and technically, the currency could see a further move down. The 50-day MA has crossed the 100 and 200-day MAs and selling pressure has pushed RSI levels below 30, currently trading at 24. The oversold situation could see some short-covering later today, but the downward pressure looks to be here awhile. The Deputy National Statistician for Economic Statistics, Jonathan Athow was quoted as stating, "Manufacturing and house building showed signs of recovery as some business staff returned to work. But the economy still grew at a smaller rate in May than in February, before the full effects of the pandemic struck." He added that there was some pickup in retail as online sales recorded a record number. Due to the extent of the lockdown, many other businesses remained pressured, with some seeing further declines. Expect the pound to remain under pressure throughout today's trading day.
JPY
USD/JPY is trading higher this morning as traders once again favor risk over safe-haven trades. The 50-day MA has crossed the 100-day MA indicating a continued move higher. There is room for further advances as RSI levels remain below 70, currently trading at 68. Japanese Economic Minister Yasuthoshi Nishimura made a statement Tuesday morning that the government could declare a state of emergency if the virus infections continued to grow. This follows his comments over the weekend that Japan needs to remain on high alert for further viral outbreaks, as numbers appear to be increasing according to reports from the Japan Times. The number of virus cases has spiked in the past week as Tokyo has reported more than 200 cases for the past three days. US earnings reports also weighing on the USD/JPY and positive results there could push the currency pair higher.
CAD
USD/CAD is higher this morning as slumping crude oil prices make it difficult for the loonie to find demand. USD/CAD is currently trading just below overnight highs as moving averages are converging towards the top-side. The Canadian Dollar has lost momentum as oil prices fall. Brent crude futures fell $0.77 to $41.95 per barrel, while U.S. West Texas Intermediate crude futures fell $0.84 to $39.26 per barrel, below the psychological level of $40 per barrel. The actions of the California governor, closing businesses due to the upward move in cases has traders concerned that other US states could follow suit, limiting the demand for oil. Observers are looking to see if Florida and Texas, two other states hit by an increase in viral cases follow California's lead. Traders are also looking towards the Bank of Canada meeting tomorrow. The meeting is expected to focus on providing a central planning scenario for output and inflation and the risks that such a scenario has. There is no talk of negative interest rates at the time being. Continued pressure on oil prices should keep pressure on the loonie.
CNY
China's trade surplus narrowed to $46.4 billion in June as imports increased more than exports. Exports rose 1.5% year-on-year in June, while imports rose 2.7% year-on-year. The trade surplus had been as high as $62.9 billion in May. China's exports rose for the third straight month in June. With imports rising as well, this is a sign of recovery in domestic demand. The surprising move higher in imports beat expectations of a negative 47% contraction. Reuters reported that there were five new virus cases in Mainland China on Tuesday, compared to eight cases a day earlier. According to the National Health Commission, these new infections were all imported cases and there were no virus-related fatalities reported. Overall positive USD sentiment in currencies has seen the Yuan remain under pressure during the Asian trading day.
Want the Daily Market Pulse delivered straight to your inbox?