Daily Market Pulse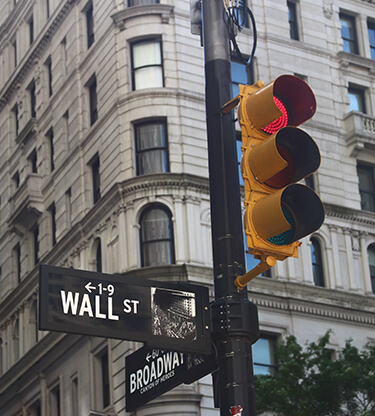 The dollar heading to fresh two months low
USD
The U.S. dollar index, which measures the greenback's performance against a basket of six major currencies, closed down by 0.19%, marking its third straight day in the negative territory on Thursday. It extended its slide to the biggest weekly low in two months during early Friday. This comes as a result of investors unwinding aggressive bets on the U.S. interest rate hikes. Additionally, The slight decline in the annual Producer Price Index (PPI) on Thursday, which stood at 9.7% against estimates of 9.8% for December, along with an estimated 2% drop in the yield on the benchmark 10-year U.S. Treasury note, made it tough for the U.S. dollar to find demand. Elsewhere, U.S. equities fell on Thursday, driven down by tech stocks, which impacted the three major indexes. The S&P 500 fell 1.4%, the tech-heavy Nasdaq Composite fell 2.5%, and the Dow Jones Industrial Average lost up to 1.75%. Moving on, the U.S. economic calendar will have December Retail Sales and Industrial Production, and the University of Michigan's preliminary Consumer Sentiment Index for January, all of which will influence dollar prices further.
EUR
The Euro closed 0.11% higher and continued to extend its rally as the European trading session began on Friday. This follows an improvement in the risk complex as a result of the U.S. dollar's sharp sell-off. Additionally, the Euro is strengthening ahead of today's European afternoon speech by European Central Bank President Christine Lagarde. Meanwhile, industrial output in the Eurozone increased by 2.3% month on month in November 2021, reversing three straight months of decline and substantially above market estimates of 0.5% gain, which added to the rally's success. Moving forward, Germany's annual GDP data release is approaching, expected at 2.7%, followed by the Euro area's trade balance figures. This, together with the publication of U.S. statistics, will give further impetus to the Euro.
GBP
The Sterling closed 0.04% higher and continues to gain while entering the morning session on Friday. This follows a period of subdued U.S. dollar prices and upbeat statistics from the UK's national statistics office. That said, industrial output in the United Kingdom increased by 1% monthly in November 2021, reversing a downwardly revised 0.5% decline in October, and above market expectations of a 0.2% rise. Additionally, the United Kingdom's gross domestic product (GDP) expanded by 0.9% in November 2021, above market estimates of a 0.4% increase, owing to the robust performance of the services sector. Additionally, the UK had a trade surplus of GBP 0.63 billion, an increase from the previous month's surplus of GBP 0.15 billion. It is the widest surplus since May 2021. Exports increased by 4.6% to a 22-month high, boosted by a robust increase in exports to non-EU nations. Moving forward, traders may look to the U.S. economic data release to influence Sterling prices further.
JPY
The Japanese Yen closed 0.38% higher on Thursday and continued to strengthen during Friday's Asian trading session, and it is on track to post its strongest weekly gains since June 2020. This comes after investors reduced their big-dollar bets and assessed that several U.S. rate hikes this year had already been fully priced in. Meanwhile, the Japanese currency, which is highly sensitive to interest rate differentials, has been supported by rising Japanese bond yields, with the benchmark 10-year Samurai bond yields holding above March 2021 highs. On the other hand, the Bank of Japan (BoJ) is largely anticipated to keep its ultra-loose monetary policy, since Japanese inflation remained considerably below the central bank's objective of 2%, exerting downward pressure on the Yen. Elsewhere, the Nikkei 225 Index slid 1.28%, while the wider Topix Index fell 1.39% on Friday, with Japanese technology firms leading the falls after the Nasdaq's overnight rout. Moving forward, traders are now anticipating the U.S. economic data and broader market sentiments to influence Yen prices further.
CAD
The Loonie closed 0.09% lower, although it regained its upward momentum during Friday's early morning session. The Loonie dropped in the previous session as Crude oil prices declined. A drop in the West Texas Intermediate (WTI) price from a two-month high of $82.45, owing to falling Chinese energy demand and expectations that the U.S. may intervene shortly to lower prices, further undermined the Loonie. Furthermore, China's annual crude oil imports fell 5.4% in 2021, the first decline since 2001. Meanwhile, despite the rise in Treasury rates, the continued weakening in the U.S. dollar functioned as a tailwind for the Loonie throughout this morning's session, as investors remained cautious ahead of important U.S. Retail Sales and preliminary Consumer Sentiment data announcements. Elsewhere, Canada's main stock index, the S&P/TSX, dipped 0.5% Thursday, reversing a two-day surge, as losses in healthcare, technology, mining, and energy weighed on the index. Moving on, U.S. economic data releases and oil price dynamics will be critical for a clear direction going forward.
MXN
The Mexican Peso finished 0.06% higher against the U.S. dollar and continues to move higher with tepid losses during the Friday morning session. This follows a weakening dollar due to a decline in bullish bets. The dollar index fell as the CPI data revealed that annual inflation in the United States was in line with projections, reducing worries that the Fed might be forced to pursue more aggressive tightening policies. Additionally, the Mexican Peso is supported by the cautious mood ahead of the publication of U.S. retail sales and consumer confidence statistics. Elsewhere, Citigroup Inc.'s decision to exit retail banking operations in Mexico drove the government into damage-control mode on Wednesday, in an attempt to allay fears in a nation still scarred by the 1990s financial crisis. Finance Minister Rogelio Ramirez de la O tried to mitigate any negative economic impact from the proposed sale, stating that the government will aim to restrict branch closures. Moving forward, the publication of U.S. economic data and broader market sentiments will be critical for the Peso's movement.
CNY
The Chinese Yuan closed 0.03% lower against the U.S. dollar on Thursday. The onshore Yuan edged higher against the U.S. dollar on Friday, putting it on course for its greatest weekly gain in two months, boosted by seasonal corporate demand and robust trade figures. China's trade surplus increased dramatically to a new record high of USD 94.46 billion in December 2021, up from USD 75.8 billion a year earlier, greatly exceeding market expectations of USD 74.5 billion due to global demand. Meanwhile, traders were cautious about more policy easing, as anticipation builds up over the Chinese government's decision to cushion the domestic economy's slowing growth. Additionally, investors are awaiting the publication of Chinese GDP statistics on Monday. Elsewhere, the Shanghai Composite Index dipped 0.96%, while the Shenzhen Component Index increased 0.09% on Friday, as China achieved a record trade surplus in December 2021, despite continued policy uncertainty.
BRL
The Brazilian Real closed 0.46% higher against the greenback on Thursday. Yesterday, Brazil's Real advanced for the third consecutive session, amid a broad drop in the North American currency as a consequence of U.S. monetary policy debates. Wednesday's consumer price figure was in line with predictions - which, according to experts, did not add to the Federal Reserve's pressure. Domestically, pressure on Brazil's Central Bank to accelerate monetary tightening rose after December inflation came in over forecasts. Selic rates are now at 9.25% per year, the highest level in over four years. The market projection is that it will complete the year at an annual rate of 11.75%. Additionally, the market maintained a focus on tax concerns, particularly the demand from public sector employees for salary adjustments. Elsewhere, the Bovespa, the major stock index in Sao Paulo, closed 0.1% on Thursday, as investors considered the ramifications of monetary policy tightening and the Omicron variation.
Want the Daily Market Pulse delivered straight to your inbox?