Daily Market Pulse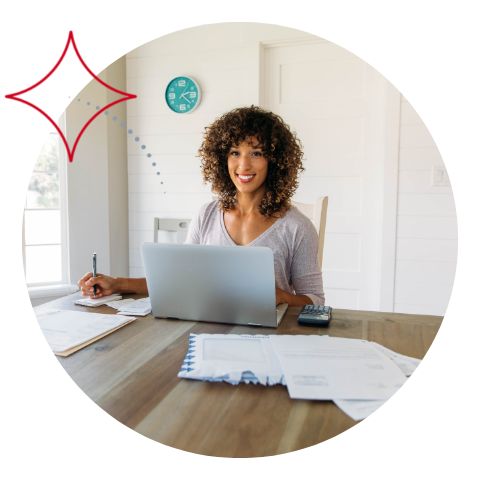 Dollar muted ahead of CPI readings
6 minute read
USD
Following a small increase the day before (0.09%), the dollar index fell on Thursday morning. The greenback is still trading near 20-year highs ahead of a highly anticipated U.S. CPI (Consumer Price Index) reading today. According to experts, the annual inflation rate in the United States will likely decrease for the third month in a row to 8.1% in September 2022, the lowest figure in seven months, compared to 8.3% in August. The core rate, which excludes volatile food and energy, is expected to rise 0.5% month on month, boosting the annual rate to 6.5%, matching March's 40-year high, indicating that inflationary pressures remain significant. A higher-than-expected CPI might put pressure on the Fed to keep raising interest rates by 75 basis points beyond this year. A negative surprise, on the other hand, could bolster the case that inflation has already peaked.
EUR
After falling marginally yesterday (0.05%), the Euro has regained its traction in today's morning amid a weakening dollar. The market is currently focused on major U.S. inflation statistics, which may influence whether the Federal Reserve raises interest rates for the fourth time in a row. Any indication that pricing pressures stay elevated may cause markets to sell. Domestically, according to Governing Council member Robert Holzmann, the European Central Bank can reach close to its neutral interest rate by the end of the year if it raises by 125 basis points at its next two sessions.
GBP
The British Pound has extended its gains this morning after it surged over 1% on Wednesday, as traders await news on the central bank's quantitative easing program. The Pound has been under significant selling pressure as a result of repeated concerns about the country's economic future and the announcement of a new tax cut proposal last month. High inflation and uncertainty about the BoE's ability to preserve the economy and control inflation also weigh on the currency. Investors in the United Kingdom are now waiting to see if the Bank of England will extend its deadline of 14 October for the emergency bond-buying program designed to calm markets. So far, it has refused to do so.
JPY
The Japanese Yen fell against the dollar on Thursday, coming within a hair's width of its August 1998 low, after Bank of Japan Governor Haruhiko Kuroda pledged to maintain ultra-easy monetary policy to help the economy recover. He emphasized the importance of meeting the 2% inflation objective in a sustained and stable way, stating that the economy is still recuperating from the pandemic. Japan's monetary policy divergence has resulted in even greater interest rate differentials, with the benchmark 10-year US yield trading approximately 370 basis points higher than its Japanese counterpart. Meanwhile, the value of bank lending in Japan climbed 2.3% year on year in September 2022, up from 1.9% in August and the quickest rate since May 2021, as corporations expanded borrowing to fuel demand for real estate and corporate transactions.
CAD
The Canadian dollar is making tiny gains today after falling 0.14% against the U.S. dollar. The Loonie is supported by subdued sentiments surrounding the dollar ahead of critical inflation figures. Meanwhile, as OPEC+ revised its oil demand prediction downward, crude prices plummeted, weighing on the Canadian dollar. WTI (West Texas Intermediate) crude futures were trading near $88 per barrel on Thursday, down about 6% in the previous three sessions, as a weakening demand forecast and a big rise in U.S. crude stocks continued pressure on oil prices. Oil prices were pulled down by hawkish U.S. Federal Reserve minutes, which pledged to hiking interest rates to restrictive levels and keeping them there until inflation recedes.
MXN
The Mexican Peso rose for the third time in four days on Wednesday, as soaring U.S. shares and dropping Treasury yields boosted market optimism. Mexican swaps are barely changed on Wednesday; the TIIE curve prices in 115bps of rate hikes in the remainder of 2022, raising the policy rate to around 10.40%; another 35bps of hikes are priced in for 2023, with rates peaking in March. Today, the Mexican Peso is surging ahead of a key market catalyst known as the U.S. CPI report. In other news, latest data indicated that industrial production stalled on a monthly basis, ending a five-month streak of improvement. In addition, investors continued to analyze data from the IMF's newest report, which reduced Mexico's growth outlook to 2.1% in 2022 from 2.4% previously, owing to the country's substantial exposure to the U.S. economy.
CNY
China's Yuan fell marginally against the U.S. dollar on Thursday, following another solid central bank fix. According to Chen Hongting, an options trading expert, the rising interest rate differential between the U.S. and China is placing pressure on capital outflows, weighing on the Yuan. A faltering economy and new Covid cases are also dragging the currency down. In other news, China's export growth is likely to have slowed further in September due to weakening international demand, according to a Reuters poll released on Thursday.
BRL
Due to a national holiday, Brazilian markets were closed yesterday. In recent news, the IBGE reported earlier that Brazil recorded a deflation of 0.29% in September, marking the third straight month of fall. Investors are also keeping an eye on electoral developments as the race for the second round between Bolsonaro and Lula tightens. In other news, investors are looking forward to the Federal Reserve's next steps, which will be revealed in the form of the U.S. CPI report due today.
Want the Daily Market Pulse delivered straight to your inbox?