Daily Market Pulse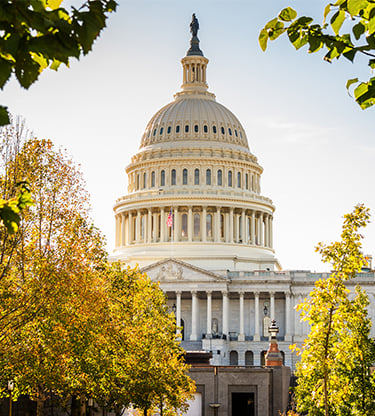 Focusing on Fed chair Powell's speech today
USD
The USD has gained some strength this morning against the EUR, GBP, and CAD while trading sideways against the JPY. The market prepares for a speech today by Fed Chairman Jerome Powell about the outlook for monetary policy. Traders will be looking to see how the Fed chair addresses the possibility of negative interest rates in the US. President Trump once again said the Fed needs to adopt negative interest rates, which has become a bit of a hot topic since the US money market instruments began pricing in a chance of this occurring. Many Fed Presidents spoke yesterday and they all spoke out against negative rates, but the Fed chair's words will be the one that traders react to. Negative rates in Japan and the Eurozone have had limited results, as bank profits suffered and the real economy did not see substantial benefits. Most observers expect the Fed chair to ally with his Presidents and strongly deny this option, which should support the dollar and pressure the equity markets. Chairman Powell will also talk about more QE, how the economy is reacting to the virus, and possibly further fiscal stimulus. But these will be minor issues compared to negative interest rates. DOW Futures are slightly lower this morning after US equity markets had a negative day on Tuesday. The DOW is expected to open around 50 points lower this morning. Concerns over the re-opening of the economy are a major factor here as there are concerns of a second wave of the virus throwing the US back into lockdown. US Treasury yields are lower this morning, after US consumer prices dropped the most on record in April, falling -0.8%, the largest decline since December 2008. The 10-year note was trading at 0.6622%, while the 30-year bond was trading at 1.3503%.
EUR
EUR/USD had a quiet trading range overnight, as fears of a second war of the coronavirus in Europe are the main trading concerns. Trading was somewhat subdued as traders await the Powell speech. As economies in Europe look to re-open, the main concern now appears to be the struggling tourism sector. EC President Ursula von der Leyen will give a speech today and it will include details regarding a coordinated plan for all of Europe. The second wave fears remain as there has been an uptick of class in several German towns. Adding to the downward pressure on the single currency is the next round of ECB bond-buying after last week's decision by the German constitutional court rendering some purchases unconstitutional. The ECB has dismissed the ruling, but analysts are curious about their next steps. Technically the EUR is trading below the moving averages, so any upside bounce would be somewhat difficult at this time.
GBP
GBP/USD has attempted to move higher after UK GDP numbers were better released and came in better than expected. UK monthly GDP dropped 5.8% in March, which was better than the expected 8%, while quarterly GDP fell only 2% beating expectations as well. The reaction has not really benefited Sterling, as technical indicators still point to a test of lower support levels. The UK is taking "baby steps" towards returning to normal, as virus statistics are encouraging, showing a fall in cases. PM Johnson has still not given the country a clear plan for re-opening and this is a concern of traders. Brexit talks have been relatively quiet and on the back burner for the moment as traders wonder if there is any progress being made. We should find out soon enough. Focus hear as with all the currencies is now on the Powell speech later today.
JPY
USD/JPY remains under pressure, as the currency pair tested significant support levels overnight before bouncing back slightly as the North American trading day begins. Japan published its March Trade Balance figures, which showed a surplus of JPY103.1 billion, which was worse than anticipated. Technically, the currency pair is trading below moving averages another test of support is expected. The break of support areas tested earlier later during the trading day could see an accelerated move and market reaction to the Powell speech could see renewed safe-haven buying of JPY. Expect pressure to remain on USD/JPY.
CAD
USD/CAD has given back the gains it made over the last few trading session and now looks to trade sideways during the day. Oil prices are lower as concerns over a second wave of virus outbreak grow and US oil inventories rise. Brent crude was down $0.58 cents at $29.40, after rising 1.2% on Tuesday, while U.S. crude fell $0.39 cents to $25.39 per barrel, after moving 7% higher on Tuesday. The report of a rise in US crude inventories seems to overshadow the call for production cuts by Saudi Arabia that had boosted the market the previous day. USD/CAD is trading near the bottom of its overnight range and is also close to some major technical support.
CNY
As both China's CPI and PPI numbers fell sharply in April, a reflection of lower commodity prices and weaker consumer demand, analysts say these numbers "open the door" for further easing by the PBoC. CPI inflation fell on a month-on-month basis for the second straight month, down 0.9% from March as food prices fell 3.0% The PBoC's Monetary Policy Implementation Report for Q1 2020, states that "the easing inflation will create room for more policy easing ahead". Concerns still remain regarding the US-China trade and traders will continue to monitor those developments going forward.
Want the Daily Market Pulse delivered straight to your inbox?