Daily Market Pulse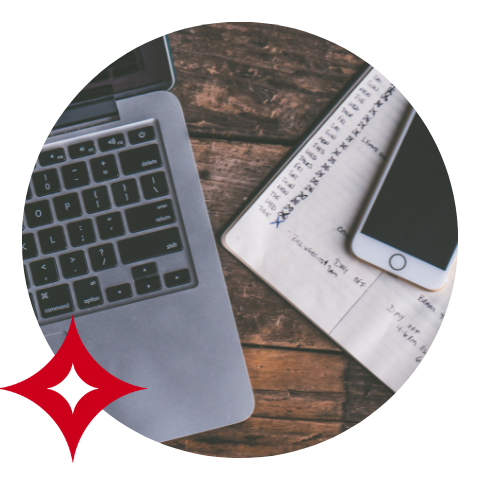 The dollar inches near 20 year high
USD
Markets remain risk-averse at the beginning of the week and the greenback capitalizes on safe-haven flows, reaching a near a 20-year high. On Friday, the U.S. dollar Index advances for the fourth day in a row, closing in on a multi-year high with a profit of 0.82%. In May, the Consumer Price Index (CPI) in the United States reached a new multi-decade high of 8.6% every year. This result exceeded the market's anticipation of 8.3%, causing investors to seek refuge. With this, the Fed is expected to deliver its second straight half-point rate increase when it meets on Wednesday. Investors will also be watching the actions of other major central banks, like the Bank of England, which is expected to raise interest rates once again, and the Swiss National Bank, which is about to begin its tightening cycle. The U.S. market index futures are down between 1.5 and 2.5% this morning. Also, there will be no high-impact data releases on the economic calendar today, and the risk perception will likely continue to drive market behavior.
Monday 06/13/2022 - Fed Brainard Speech

Tuesday 06/14/2022 - PPI (May)

Wednesday 06/15/2022 - Fed Interest rate decision | Retail Sales (May)

Thursday 06/16/2022 - Building Permits and Housing Starts (May)

Friday 06/17/2022 - Fed's Powell Speech
EUR
The common currency started to edge lower amid broad-based dollar strength in the European morning after tumbling 0.92% last Friday. After the U.S. CPI report showed inflation unexpectedly surged in May, the Euro fell, followed by a higher dollar amid expectations of more aggressive interest rate hikes by the Fed. Meanwhile, on July 1st, the European Central Bank will cease buying assets and raise interest rates by 25 basis points. If the inflation outlook worsens, a larger rate hike may be required in September, according to the central bank. Meanwhile, in May, annual inflation in the Euro Area continued to set new highs, with updated ECB staff predictions predicting 6.8% inflation in 2022, followed by 3.5% in 2023 and 2.1% in 2024. Traders will be looking for new impetus this week when the ECB's Lagarde Speech, industrial production statistics, and inflation figures are released.
Tuesday 06/14/2022 - ZEW Survey, Economic Sentiment (Jun)

Wednesday 06/15/2022 - ECB Lagarde Speech

Thursday 06/16/2022 - Eurogroup Meeting

Friday 06/17/2022 - HICP (May) | Ecofin Meeting
GBP
After plummeting 1.42% in the previous session, the British Pound fell to its lowest level since May 16 this morning. The UK economy fell by 0.3% every month in April, according to figures released by the Office for National Statistics, compared to market expectations of a 0.2% expansion. Other UK data indicated that Manufacturing and Industrial Production dropped by 1% and 0.6%, respectively, over the same period. Meanwhile, the Bank of England is poised to hike borrowing costs for the fifth time this week, by 25 basis points to 1.25%, the highest level since early 2009. The BOE needs to keep a balance as the Inflation is at 40-year highs and is forecast to exceed double digits in Q3, while there is a risk that the economy could enter a recession. On Monday, the FTSE 100 sank 1% to a four-week low, marking the fifth straight session of losses, as investors worried about slowing growth amid the likelihood of a tightening monetary policy environment.
Monday 06/13/2022 - GDP (Apr) | Industrial and Manufacturing Production (Apr)

Tuesday 06/14/2022 - ILO Unemployment Rate (Apr)

Wednesday 06/15/2022 - Bank of England monetary policy decision

Thursday 06/16/2022 - BOE policymakers' speech
JPY
The Japanese Yen fell 0.04% in the previous session against the greenback. On Monday, the Japanese yen fell against the U.S. dollar for the first time since 1998, as a vital U.S. inflation reading exacerbated a widening monetary policy divide between Japan and the United States. The Bank of Japan's firm devotion to its low-yield, a stimulatory policy aimed at strengthening the economy has weighed on the yen at a time when the Federal Reserve is actively raising interest rates to combat growing inflation has dragged on the currency. In April, the BOJ opted to keep its key short-term interest rate at -0.1% while guiding 10-year JGB yields to about 0%, and announced it would buy an unlimited number of 10-year JGBs every market day to preserve an implicit 0.25% yield cap. Moving forward, investors will see BOJ monetary policy decision later this week for fresh impetus.
Tuesday 06/14/2022 - Industrial Production (Apr)

Wednesday 06/15/2022 - Trade Balance (May)

Friday 06/17/2022 - BOJ interest rate decision
CAD
The Canadian dollar sank 0.61% on Friday, before extending its losses due to broad U.S. dollar strength in the market. According to the most recent figures, Canada's economy added 39.8 thousand jobs in May. Furthermore, while observers predicted the jobless rate in Canada to remain steady, it declined to 5.1% in May 2022 from 5.2% in April. It was the lowest rate ever since comparable statistics became available in 1976. At a time when investors are concerned about the U.S. Fed's aggressive tightening, the increasingly tight labor market, along with a three-decade high inflation rate of 6.8%, raises prospects about sustained and steep rate hikes. Way ahead, Investors will be looking for Manufacturing Sales, Housing Starts, and Wholesale Sales figures over the week.
Tuesday 06/14/2022 - Manufacturing Sales (Apr)

Wednesday 06/15/2022 - Housing Starts (May)

Thursday 06/16/2022 - Wholesale Sales (Apr)
MXN
The Mexican peso slumped 1.46% on Friday, reflecting the drop in risky assets, and continued to weaken on Monday, as risk aversion prevailed in the markets. Mexico's industrial production increased 2.7% year over year in April 2022, steady from the previous month but surpassing market predictions of 1.8% growth. In May 2022, Mexico's annual inflation rate fell to 7.65% from 7.68% the previous month, but it remained near a 21-year high. Meanwhile, Mexico's populist president, Andrés Manuel López Obrador, who took office in 2018, is pursuing an industrial policy similar to that of the 1970s, focusing on the domestic market, natural resources such as oil, and increased government intervention, ranging from supporting state-owned energy companies to using the army for major public-works projects.
No major events/data releases this week
CNY
The Chinese Yuan finished yesterday with a loss of 0.27% against the greenback. After surging U.S. inflation strengthened the dollar and put pressure on other major currencies, the yuan plummeted to its lowest level in over two weeks. Also, uncertainty about China's Covid position, as well as the potential of further policy easing, has impacted the yuan. As the country navigates a difficult comeback from lockdowns, major Chinese cities are still fighting growing viral outbreaks. Analysts predict China will implement additional stimulus in the coming months, including a rate cut to help the economy. Elsewhere, the Shanghai Composite dropped 0.9%, while the Shenzhen Component sank 0.3% on Monday, dropping from multi-month highs and following a global equities sell-off.
Wednesday 06/15/2022 - Retail Sales (May)

Thursday 06/16/2022 - Foreign Direct Investment (May)
BRL
In the last week, the Brazilian currency reversed previous earnings that had been driven by the potential U.S. dollar and became one of the worst-performing emerging market currencies on Friday, closing the day 1.64% lower. Meanwhile, the market reaction to the privatization of Eletrobras was positive. The government's nominations to the Petrobras board brought important names in the economic and financial decision-making process, such as Ricardo Soriano, Attorney General of the National Treasury. Way ahead, this week will be marked by the decision on interest rates in Brazil and the United States. On Wednesday, the Monetary Policy Committee (Copom) will determine the new Selic rate and, abroad, the Fed also decides its new rate. The Copom is expected to raise the basic interest rate by 50 bps to 13.25% per year and signal that this is the end of the monetary tightening cycle
Monday 06/13/2022 - BCB Focus market readout

Wednesday 06/15/2022 - BCB Interest rate decision

Friday 06/17/2022 - CFTC BRL speculative net positions
Want the Daily Market Pulse delivered straight to your inbox?