Daily Market Pulse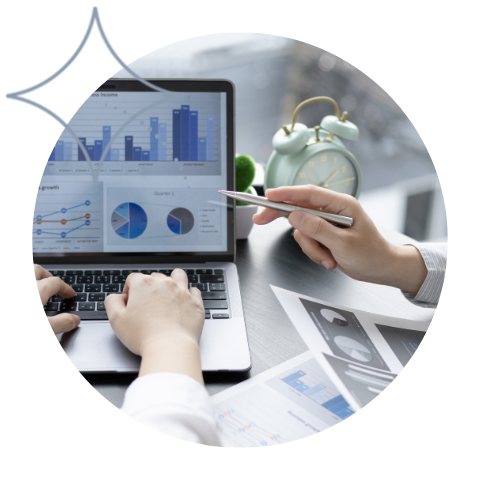 Dollar reacts after key inflation stats
USD
Following a downward movement of 0.1% yesterday, the U.S. dollar regained its strength during early American trading hours only to settle after inflation stats. According to a White House memo, the U.S. economy is expected to transition into lower inflation and steady growth as a result of the strong labor market. The positive impact of these remarks on market sentiment, however, was short-lived, as the S&P 500 Index fell nearly 1% on Tuesday. Aside from that, the U.S. Labor Department's latest CPI, due later today, is expected to have increased 8.8% from a year ago, the largest increase since 1981.
EUR
After finishing Tuesday's session 0.03% lower, the Euro has failed to regain its momentum and is hovering near parity. Domestically, the Eurozone ZEW Indicator of Economic Sentiment fell to -53.8 in July 2022, down from -28 the previous month. It was the lowest reading since December 2011, as the economy is expected to deteriorate due to ongoing concerns about Europe's energy crisis, the ECB's looming hawkish stance, and new pandemic restrictions in China. At the same time, the current economic situation indicator fell 18 points to -44.4, while inflation expectations rose 6.8 points to -25.6. Later in the session, Eurostat will release May Industrial Production data.
GBP
Following a 0.03% retracement on Tuesday, the British pound edged up slightly but remained at a more than 2-year low after data showed the UK's economy unexpectedly grew in May, easing fears of an economic contraction in Q2, but expectations for the quarters ahead remain bleak amid soaring inflation and political unrest. According to the Office of National Statistics, the UK's GDP increased by 0.5% in May, compared to expectations for a flat reading, with both industrial production and factory activity surprising on the upside. On the political front, the UK's ruling Conservative Party has begun its search for the next Prime Minister, with eight candidates in the running, including former Finance Minister Rishi Sunak.
JPY
The Japanese yen benefited from safe-haven flows yesterday, closing with 0.41% gains against the U.S. dollar, but appeared to lose ground on Wednesday. Market caution prevailed as traders braced for U.S. inflation data, which is expected to hit a new four-decade high in June, bolstering the Federal Reserve's aggressive tightening plans. Meanwhile, data from May showed that Japanese investors sold U.S. sovereign debt for the seventh month in a row, as domestic yields rose and hedging costs for the volatile yen rose, wiping out the premium they once enjoyed from U.S. debt. In other news, the Nikkei 225 Index rose 0.54%, while the broader Topix Index rose 0.29%, recouping some losses from the previous session, as investors scooped up beaten-down technology names.
CAD
The Canadian dollar fell slightly after falling 0.12% in the previous session, as Canadian market sentiment remained subdued due to recession fears, strong dollar momentum, and falling crude oil prices. Demand-sapping Covid restrictions in China's top crude importer, as well as concerns about a global economic slowdown, weighed on the price of oil, one of Canada's major exports. Nonetheless, the currency's losses were limited ahead of the Bank of Canada's expected large interest rate hike this week. Money markets expect the central bank to raise its benchmark rate by three-quarters of a percentage point today to combat rising inflation, the largest increase in 24 years.
MXN
The Mexican peso fell for a second day (0.56%), reaching its lowest level since mid-March, mirroring losses seen across Latin American peers. Meanwhile, in May 2022, Mexico's industrial production increased 3.3% year on year, up from 2.7% the previous month and exceeding market expectations of a 3.0% increase. Aside from that, Mexican President Andres Manuel Lopez Obrador met with U.S. counterpart Joe Biden on Tuesday to discuss ways to increase legal migration, improve security, and strengthen their shared border.
CNY
The Chinese yuan closed 0.12% higher in the previous session against the greenback. According to the most recent data, China's trade surplus increased to a record high of USD 97.94 billion in June 2022, up from USD 50.14 billion in the same month the previous year, easily beating market expectations of a surplus of USD 75.7 billion as exports increased and imports remained subdued. Exports increased 17.9% year on year, the most in five months, as logistical issues eased following the lifting of Covid control measures. Meanwhile, imports increased at a much slower 1% rate, falling short of the market consensus of a 3.9% increase in May. The trade deficit with the United States increased to USD 41 billion in June, up from USD 36.1 billion in May.
BRL
The Brazilian Real fell 1.15% yesterday as global risk aversion increased due to inflationary fears and recession. The prospect of a global recession is increasing as central banks tighten financial conditions, China struggles with the Covid-19 pandemic, and Europe remains mired in energy concerns, with the threat of Russian gas supply looming. body. Assets in Brazil have also been put under pressure by issues unique to the country, such as the breakdown of public accounts. The Chamber of Deputies voted yesterday, in two rounds, on the PEC of Benefits, which aims to increase government spending by around R$41 billion outside the spending ceiling.
Want the Daily Market Pulse delivered straight to your inbox?