Daily Market Pulse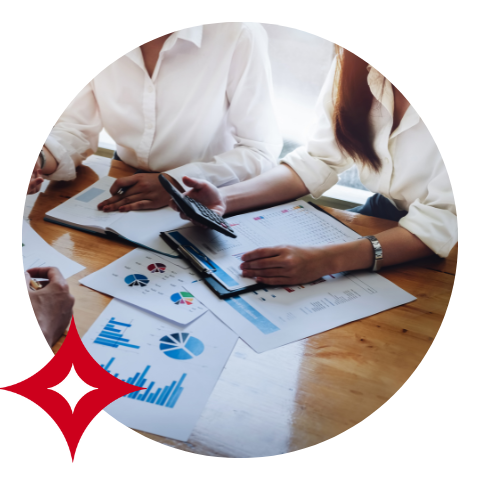 Dollar starts the new week on a bearish gap
6 minute read
USD
The market remains quiet to begin the week as investors avoid placing huge bets. The U.S. dollar Index, which fell 0.6% on Friday, remains under pressure in the European morning after opening with a negative gap. Several FOMC officials reaffirmed ahead of the weekend that they believe it is reasonable to continue decreasing policy accommodation. Nonetheless, according to the CME Group FedWatch Tool, markets are pricing in a 90% chance of a 75 basis point (bps) rate hike. There will be no high-impact macroeconomic data releases on Monday, according to the U.S. economic calendar. Therefore, market participants will closely monitor comments from European Central Bank (ECB) officials.
Tuesday 09/13/2022 - CPI (Aug)
Wednesday 09/14/2022 - PPI (Aug)
Thursday 09/15/2022 - Retail Sales (Aug)
Friday 09/16/2022 - Michigan Consumer Sentiment Index (Sep) PREL
EUR
The Euro snapped a three-week losing streak on Friday and sustained its bullish momentum early Monday. In doing so, the common currency rose to a three-week high as a result of the European Central Bank's more hawkish policy stance and reports that Ukrainian forces retook some crucial areas in the Kharkiv region. The ECB hiked interest rates by an unprecedented 75 basis points last week and stated that borrowing costs would continue to rise as long as inflation remains high. Moreover, some news agencies stated that the bank intends to begin discussing quantitative tightening in October, allowing the common currency to gain momentum.
Tuesday 09/13/2022 - ZEW Survey (Sep)
Wednesday 09/14/2022 - Industrial Output (Jul) | ECB Von Der Leyen Speech
Thursday 09/15/2022 - Labor Cost Q2
Friday 09/16/2022 - HICP (Aug)
GBP
Supported by the U.S. dollar's slide, the British Pound rose to its highest level in two weeks on Monday. The Pound is also buoyed by forecasts of more and faster rate hikes by the ECB, which raised market betting on further tightening by the Bank of England. Following Queen Elizabeth's death, the Bank of England postponed this week's interest rate decision to September 22nd. Meanwhile, the latest data from the United Kingdom shows that the Gross Domestic Product increased by 0.2% month on month in July. This reading came in lower than the market's projection of 0.5% growth. Other figures showed that the trade deficit shrank, and industrial production fell unexpectedly in July.
Monday 09/12/2022 - GDP (Jul) | Trade Balance (Jul) | Manufacturing production (Jul)
Tuesday 09/13/2022 - ILO Unemployment Change (Jul)
Wednesday 09/14/2022 - CPI (Aug) | Retail Prices (Aug)
JPY
After closing in green on Friday, the Japanese Yen is falling again as the week begins, though with much less pace than it was a few days ago. Despite remarks from Deputy Chief Cabinet Secretary Seiji Kihara on Sunday that Japan must "take required steps while closely watching developments, especially excessive, one-sided fluctuations in the exchange market," the Yen is dropping. Similar statements have been made by Bank of Japan Governor Kuroda. It is evident that Japanese authorities do not want the Yen to fall further below 24-year lows. On Monday, the Nikkei 225 Index rose 1.16%, while the wider Topix Index rose 0.75%, reaching their best levels in two weeks and matching Wall Street gains as risk sentiment strengthened globally.
Tuesday 09/13/2022 - PPI (Aug)
Wednesday 09/14/2022 - Industrial Output (Jul)
Thursday 09/15/2022 - Trade Balance (Aug)
CAD
The Canadian dollar extends its upward trend after having gained 0.47% on Friday. The Loonie's surge is supported by a comeback in crude oil prices and selling pressure on the dollar. On Monday, WTI crude futures rose above $87.5 a barrel, extending gains for the third session, as a weaker dollar more than outweighed concerns about a worsening demand picture and a U.S.-led effort to put a price cap on Russian oil. Meanwhile, investors are apprehensive after recent labor market statistics fade out the rationale for the Bank of Canada to continue aggressive rate hikes. The domestic unemployment rate was 5.4% in August, up from a record low of 4.9% the previous month and well below predictions of 5%.
Thursday 09/15/2022 - Housing Starts (Aug)
Wednesday 09/14/2022 - Manufacturing Sales (Jul)
MXN
After advancing 0.34% versus the U.S. dollar on Friday, the Mexican Peso resumes its uptrend on Monday morning. As a result, the Peso rose for a third day, tracking gains in emerging-market peers amid improved risk sentiment globally. Meanwhile, according to a draft budget provided to parliamentarians, Mexico's Finance Ministry predicts a primary deficit of 0.2% of GDP in 2023; net spending for next year is expected to exceed 8.3 trillion Pesos. According to Fitch, the draft budget includes an optimistic growth assumption of 3%, which may eventually result in lower-than-expected government revenues and the need for spending cuts to meet the fiscal deficit target.
Friday 09/16/2022 - Independence Day
CNY
Despite Beijing's best efforts to arrest the currency's loss, the Yuan is on track for its worst yearly fall on record against the dollar, as growing monetary policy divergence between China and the U.S. Policymakers have begun to respond more forcefully to this year's sell-off, which began in April with Xi's strict Covid-zero policy, which forced the financial capital of Shanghai into a two-month lockup, and has increased in recent weeks as the dollar has gained against a slew of global rivals. Analysts and economists have cautioned that additional devaluation is likely as the U.S. Federal Reserve continues to raise interest rates while China's central bank maintains loose policies to assist in stabilizing the country's teetering economy.
Thursday 09/15/2022 - FDI (Aug)
Friday 09/16/2022 - Industrial Production (Aug) | Retail Sales (Aug)
BRL
On Friday, the Brazilian Real gained 0.66% against the U.S. dollar. Investors continue to monitor the movement of improved risk appetite and commodity prices while also digesting domestic inflation data that was not significantly different from expectations. China's hopes for greater stimulus intensified after data showed a slowing in the country's inflation in August. This, in turn, increased the prices of commodities such as iron ore and oil, as well as numerous currencies that are susceptible to these products. On the domestic front, investors assessed August inflation data, which showed that the Broad Consumer Price Index (IPCA) came in as -0.36% in the month, bringing the 12-month total to 8.73%, the lowest rate since June 2021.
Monday 09/12/2022 - BCB focus market readout
Tuesday 09/13/2022 - Service Sector Growth (Jul)
Wednesday 09/14/2022 - Retail Sales (Jul)
Thursday 09/15/2022 - IBC-Br Economic Activity (Jul)
Want the Daily Market Pulse delivered straight to your inbox?