Daily Market Pulse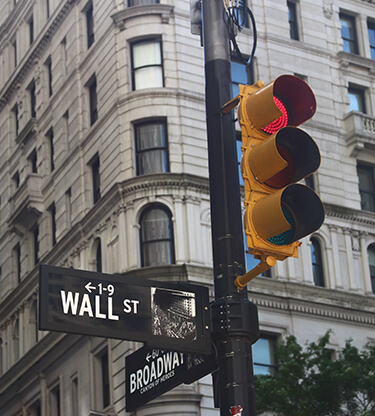 Dollar steps back as risk aversion cools down
USD
The risk-off mood eased down by the end of the week, with the U.S. Dollar Index, which tracks the performance of the greenback against a basket of currencies, falling 0.32% during Friday's trading session. The U.S. Treasury Yields bounced back from 1.25% to 1.36% while stocks added points, with S&P registering new all-time highs. As appetite restores, Delta variant jitters continue to add concerns weighing partially on sentiment. The week ahead promises a relevant flow of news kicking off with Consumer Price Index released on Tuesday, which is expected to be released at 4.9% year over year while Producer Price Index figures will follow on Wednesday expected at 7.1% year over year. In addition to inflation data, the Chairman of the Federal Reserve, Jerome Powell, is due to testify before Congress on Wednesday and Thursday, looking to close the week with Retail Sales figures on Friday.
On Tuesday (07/13): NFIB Business Optimism | Consumer Price Index Core | Retail Sales Ex Autos | Consumer Price Index | Retail Sales Control Group | Retail Sales | Consumer Price Index excluding Food and Energy | Consumer Price index | Redbook Index
On Wednesday (07/14): Fed's Beige Book
On Thursday (07/15): Producer Price Index | Import Price Index | Producer Price Index ex Food and Energy | Continuing Jobless Claims | Philadelphia Fed Manufacturing Survey | Import Price Index | Export Price Index | Producer Price Index | Initial Jobless Claims | Industrial Production | Capacity Utilization
On Friday (07/16): Michigan Consumer Sentiment Index | Business Inventories
EUR
The EUR earned gains by the end of last week as risk-on sentiment improved across the board, with the common currency registering 0.32% gains against the greenback. Additionally, the European Central Bank (ECB) announced that policymakers will adopt a symmetrical inflation target in its strategic review, allowing inflation to freely surpass the 2% mark which was previously setting a ceiling. This week, the Eurogroup meeting will take place and market participants will closely follow any developments looking for fresh market impetus as well as speeches from ECB De Guindos today and Schnabel on Wednesday. On the data front, Industrial Production is aiming to release May figures at 22.5% year over year on Wednesday. while the Consumer Price Index is due to post 1.9% yearly variation.
On Wednesday (07/14): Eurogroup Meeting | Industrial Production
On Thursday (07/15): EcoFin Meeting
On Friday (07/16): Trade Balance
GBP
The Pound Sterling rallied 1% against the dollar amid risk mood recovery offsetting soft U.K. data, Brexit, and Delta variant woes. The turnaround in risk sentiment pushed global stocks higher and stalled the greenback appeal as a safe-haven currency. However, despite the steep bullish run on cable, the U.K and E.U. discussed the size of the Brexit bill, which suggests that the U.K is due to pay GBP 40 billion as part of their post-Brexit arrangements while poor Gross Domestic Product figures and surging covid cases also failed to negatively affect the performance of the Pound given the risk-on the momentum by the end of the week. This week, the Bank of England is due to release its Financial Stability report and BoE Credit conditions surveys which will provide a refreshed insight into the view of the BoE towards the economy. From Wednesday onwards, we expect data flow to resume with Consumer Price Index, Producer Price Index, and Retail Price Index to provide an inflation perspective followed by ILO unemployment expected to sustain at 4.7% on Thursday.
On Tuesday (07/13): Financial Stability Report | FPC Statement | FPC Meeting Minutes
On Wednesday (07/14): Consumer Price index | Retail Price Index | PPI Core Output | Consumer Price Index | Core Consumer Price Index | Produce Price Index | Retail Price index | Producer Price Index
On Thursday (07/15): Claimant Count Rate | Claimant Count Change | ILO Unemployment Rate | Average Earning Including Bonus | BoE Credit Conditions Surveys
JPY
The Japanese Yen retraced 0.36% against the Dollar on Friday, as risk sentiments restore in global markets and the safe-haven appeal weighs on the Yen. Japanese Authorities announced during the weekend that the government is ready to pump more money into the economy, following the latest round of restrictions and state of emergency in Tokyo amid a spike in coronavirus cases in the Capital, which banned having spectators at the Olympic games events. For the week ahead, investors will eye upcoming data flow with special focus on the Bank of Japan monetary policy meetings and interest rate decision due on Friday which will conclude with Governor Kudora Press Conference.
On Monday (07/12): Machinery Orders
On Tuesday (07/13): Producer Price Index
On Wednesday (07/14): Industrial Production | Capacity Utilization | Industrial Production
On Thursday (07/15): Foreign Investment in Japan Stocks | Foreign Bond Investment | Tertiary Industry Index
On Friday (07/16): BoJ Monetary Policy Statement | BoJ Interest Rate Decision | BoJ Outlook Report | BoJ Press Conference
CAD
The Canadian Dollar advanced 0.56% against the greenback following the release of strong unemployment data and a broader recovery of risk-on sentiment. Canada added 230k new jobs in June, beating expectations at 195k while Unemployment fell from 8.2% to 7.8% during the same month, boosting the demand for the Loonie. In addition to the positive data releases on Friday, Crude oil edged higher, with West Texas Intermediate (WTI) rallying 2.18% during the trading session as risk-on sentiment built up momentum for riskier assets. The Bank of Canada is due to meet on Wednesday and release its monetary policy report alongside its interest rate decision and press conference.
On Wednesday (07/14): BoC Rate Statement | Bank of Canada Monetary Policy Report | BoC interest Rate Decision | BoC Press Conference
On Thursday (07/15): Manufacturing Sales | ADP Employment Change | New housing Price index
On Friday (07/16): Foreign Portfolio Investment in Canadian Securities | Canadian Portfolio Invested in Foreign Securities
MXN
The Mexican Peso edged 0.72% higher versus the Dollar as global risk sentiment shifts to overweight riskier assets. The price on WTI rallied 2.18%, supporting the commodity-linked Peso as inflation expectations continue to build. Market participants sustain expectations that Industrial production will slow down from its previous release at 36.6% amid fears of global economic pullback induced by China. Additionally, the brother of Lopez Obrador, President of Mexico. was captured on video receiving wads of cash from a former civil servant. The video footage was released by the Mexican media which has added some pressure to the President's connection with the events.
On Monday (07/12): Industrial Output
CNY
The Chinese Yuan advanced 0.09% against the dollar thanks to a recovering global risk-on sentiment. However, latent risks are still present with Covid cases increasing in the APAC region and jitters around a Chinese slowdown. However, the People's Bank of China, announced a surprise 0.5% percentage point cut to the Required Reserves Ratio (RRR) on Friday, looking to inject 1 trillion Yuan into the financial system. The Chinese authorities won't take any chances on compromising the economic recovery and market participants don't expect any further RRR or Interest rates cuts for the time being. We expect Foreign Direct Investment figures to be released later today while Trade Balance June estimations are expected on Tuesday.
On Monday(07/12): FDI | New Loans | M2 Money Supply
On Tuesday (07/13): Exports | Imports | Trade Balance
On Thursday (07/15): Housing Price Index | Gross Domestic Product | Fixed Asset Investment | NBS Press Conference | Industrial Production | Retail Sales
BRL
The Brazilian Real remained relatively unchanged amid mixed drivers in Brazil, including federal investigation against the government due to corruption scandals and a slowdown in Brazilian inflation. President Jair Bolsonaro rejected a request from the parliamentary commission which is looking to clarify the acquisition of supplies of Covaxin vaccines and determine whether allegations of corruption are true. Additionally, the latest consumer price index figures released June figures at 0.53%, flagging a decline from the all-time high of 0.83%. Policymakers adjusted interest rates looking to cap the growth in inflation amid a water crisis that has directly affected the energy supply in the country.
On Monday (07/12): Trade Balance Weekly | Focus Market Readout
On Tuesday (07/13): IBGE Services Sector Volume YoY
On Wednesday (07/14): Economic Activity
On Thursday (07/15): Formal Job Creation Total
On Friday (07/16): FIPE CPI - Weekly | FGV Inflation IGP-10
Want the Daily Market Pulse delivered straight to your inbox?