Daily Market Pulse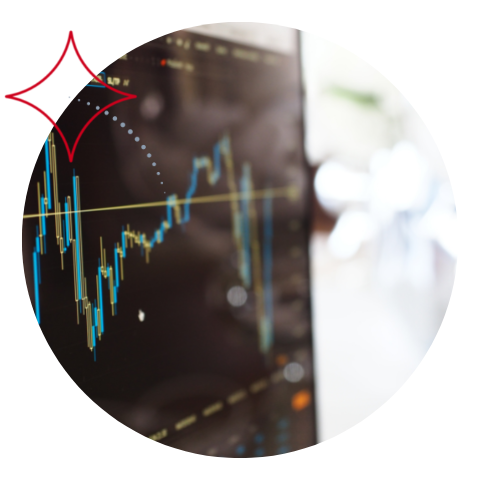 Dollar dips after CPI figures
USD
On Thursday, the dollar index dipped below 103, returning to its lowest level in seven months, as investors react to U.S. inflation data that could impact the pace of Federal Reserve interest rate hikes. Investors expect the December CPI report to show further easing in price pressures, strengthening the case for the central bank to tighten less aggressively. According to consensus, the annual inflation rate in the United States will likely fall for the sixth consecutive month in December 2022 to 6.5%, the lowest since October 2021, and compared to 7.1% in November. Nonetheless, inflation in the service sector would remain high.
EUR
Yesterday, three ECB members spoke on future monetary policy, allowing the Euro to surge further into this morning. The common currency benefited from yesterday's ECB comments, in which French central bank governor Francois Villeroy de Galhau remarked that "interest rate hikes will need to happen at a sensible pace in the coming months." In addition, we heard from Olli Rehn, an ECB Governing Council member, and Robert Holzmann, an ECB policymaker. "Several more large rate hikes are required to restrain GDP and lower inflation," Rehn said. For the time being, investors are looking for new momentum in U.S. inflation statistics.
GBP
In the United Kingdom, a lack of confidence in the country's economic fundamentals continues to stymie the Sterling's progress. Following Wednesday's tumultuous trading, the Pound was last seen registering minor gains (0.12%) this morning. The U.S. dollar's valuation could be heavily influenced by December inflation statistics, which could guide the Sterling in the second half of the day. Meanwhile, as per economists, the Bank of England is expected to boost interest rates to 4% again next month, with markets divided on how much higher rates will go beyond that. In other news, policymakers in the United States and Europe indicated that additional interest rate hikes would be delivered this year to tackle inflation.
JPY
The Japanese Yen jumped (1.25%) against the dollar today, returning to its strongest levels in seven months, amid growing speculation about the Bank of Japan's possible shift away from its ultra-easy policy after it unexpectedly doubled the ceiling of its tolerance band on 10-year Japanese government bonds in December. According to Reuters, projections of upward adjustments to the bank's inflation projection and the upcoming introduction of a new BOJ governor will feed anticipation of a policy shift. Furthermore, the Yen rose as investors wagered that incoming U.S. inflation data would show further softening, strengthening the case for the Federal Reserve to slow down its pace of interest rate hikes.
CAD
Markets are volatile ahead of today's U.S. CPI announcement. The Canadian dollar is failing to get traction. The optimism that accompanied last week's better-than-expected Canadian jobs report has faded, and traders are looking for guidance elsewhere. Meanwhile, WTI crude futures settled around $75.5 per barrel on Thursday as investors paused to assess the global demand outlook after five straight days of advances. Fears of a recession-driven demand slowdown in the United States and Europe, sparked by an aggressive tightening effort by major central banks, kept prices under control.
MXN
After a modest move yesterday, the Mexican Peso remains muted as the foreign exchange market was largely quiet ahead of today's U.S. inflation data releases. According to a London-based trader, trading volumes and liquidity are somewhat light this week as many foreign investors remain on the sidelines ahead of Thursday's U.S. CPI report. In other news, according to Carlos Capistran, Bank of America's Head of Canada and Mexico Economics, Mexico's policy rate will reach 11% and remain there for the rest of 2023 because the country does not have the flexibility to cut rates this year.
CNY
The Yuan upped 0.31% and hovered at near a five-month high against the dollar on Thursday, as investors anticipated U.S. inflation data later in the session for fresh clues on the world's largest economy's monetary policy outlook. Yuan trades have been upward since the beginning of the year, despite dollar fluctuation in global markets. It has been bolstered by border reopening optimism and high seasonal demand, according to currency traders. However, currency dealers said the sudden rapid Yuan rise may have peaked as markets processed the reopening optimism and that significant seasonal conversions of export revenues ahead of the Lunar New Year would soon wane.
BRL
The Real clocked gains on Thursday morning as investors await the release of U.S. inflation data and the introduction of economic measures by Minister of Finance Fernando Haddad. Investors are looking forward to U.S. inflation statistics, which are expected to show a slowdown, undermining the dollar. Domestically, the IBGE reported that the service sector in Brazil remained virtually unchanged in November compared to October. The outcome comes after the sector's 0.5% dip in October, breaking a streak of five consecutive months of favorable rates. Going forward, Fernando Haddad, Minister of Finance, will present economic measures later in the day.
Want the Daily Market Pulse delivered straight to your inbox?