Daily Market Pulse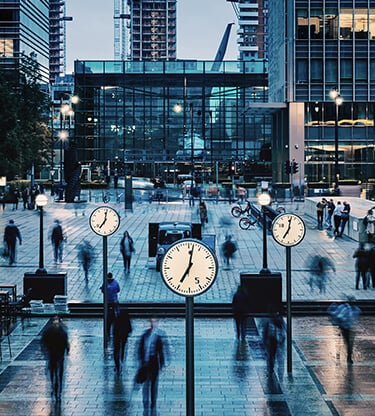 The dollar refreshes two months low
USD
The U.S. dollar index, which measures the greenback's performance against a basket of six major currencies, closed 0.30% lower followed by it consolidating its losses during Wednesday's European morning session. The greenback came under further selling pressure in the second half of Tuesday as Fed Chairman Jerome Powell expressed caution about the policy outlook during his testimony before Congress. Following the previous day's decline, the U.S. dollar seems to be holding steady as investors await the U.S. Consumer Price Index (CPI) data for December. Meanwhile, Fed Chairman Powell said in his meetings that he anticipates price pressures to last well into 2022 and that policymakers would require multiple meetings to devise a strategy for reducing the balance sheet. Following that, the benchmark 10-year U.S. Treasury bond yields, which had hit a high of almost 1.8% earlier in the week, ended in the negative zone on Tuesday. In other news, U.S. stock indexes, including the S&P 500, are up about 1% this morning, continuing their upward trend. Moving on, market participants will be watching the U.S. Consumer Price Index (CPI) for December, which is predicted to rise to 7% from 6.8% in November.
EUR
The Euro closed 0.36% higher against the U.S. dollar and sustained gains during Wednesday's morning session. The currency is supported by downbeat U.S. Treasury yields and a weakened U.S. dollar, backed by mixed comments from Fed Chair Jerome Powell and European Central Bank (ECB) policymakers. However, cautious sentiment ahead of the all-important U.S. Consumer Price Index (CPI) data release keeps a cap on potential gains on Wednesday morning. Powell has indicated that the Fed is willing to raise the benchmark rate, but his remarks that the balance sheet runoff may occur possibly later this year weakened the currency. On the other hand, Christine Lagarde, President of the European Central Bank (ECB), attempted to persuade markets that the ECB had the potential to act hawkishly if necessary, shifting the tone as inflationary pressures get more serious. Coming up, U.S. CPI for December is expected to dominate Euro prices, with a forecast of 7.0% annually vs 6.8% before. Additionally, Eurozone Industrial Production for November, projected at +0.6% annually versus 3.3% previously, might also influence the Euro prices.
GBP
The Sterling closed 0.43% higher followed by it extending its rally and reaching its strongest level in more than two months in the early European session on Wednesday. This comes amid widespread U.S. dollar weakening and cautious market optimism ahead of December's important U.S. Consumer Price Index (CPI) data. The upward momentum of the quotation is mostly based on Fed Chair Jerome Powell's speech before the U.S. Senate Banking Committee. On the other hand, currency gains were limited due to high levels of Covid cases in the United Kingdom, prompting worries of a widespread outbreak. After less aggressive remarks from Federal Reserve Chair Jerome Powell bolstered optimism, FTSE 100 futures climbed on Wednesday, following its peers in the U.S. and Asia. Looking forward, against all odds, Sterling buyers are keeping the reins and waiting for a fresh impulse from the U.S. CPI data.
JPY
The Japanese Yen closed 0.09% lower and continues to remain subdued on Wednesday morning due to the market's optimistic sentiments. The Japanese Yen stalled versus the U.S. dollar as risk sentiment improved after Federal Reserve Chair Jerome Powell's appearance to Congress, where he sounded less aggressive than predicted. Additionally, markets were relieved that Powell did not announce an expedited shift in policy as the Federal Reserve had previously expected. As a result, risk assets climbed widely, while safe-haven assets fell, which, in turn, undermined the Yen. Meanwhile, amid Omicron fears, the gauge for Japan's service sector confidence improved 0.1 points from a month earlier to 56.4 in December 2021, the highest level since December 2005, and the second-highest on record, marking the third consecutive month of rising morale. In other news, the Nikkei 225 Index rose 1.92%, while the wider Topix Index rose 1.64% on Wednesday, snapping a three-day losing streak following a solid overnight finish among its Wall Street peers. Moving ahead, U.S. CPI results will provide fresh momentum to Yen.
CAD
The Loonie closed 0.82% higher followed by it continuing its uptrend modestly as it entered Wednesday's session. A weakened dollar and rising oil prices pushed the Loonie to an 8-week high, a new record for the currency. The U.S. dollar index fell as Fed Chairman Powell's statements shattered investors' hopes for a more aggressive stance. The chairman of the Federal Reserve said that it would be a long road back to normalcy, and that the balance sheet should run off later this year, and that the effects of the Covid-19 on the job market may be temporary. Meanwhile, oil prices, a key Canadian export, have soared to more than $81 a barrel. Elsewhere, the SP/TSX Composite Index climbed 1% on Tuesday, the highest level since December 30th, as risk appetite in foreign stock markets improved. Coming up, the U.S. Consumer Price Index (CPI) will be critical for clear direction.
MXN
The Mexican Peso finished 0.06% lower against the U.S. dollar and it continues to lose during the European trading hours on Wednesday. Yesterday, the Mexican Peso rose to its highest level against the U.S. dollar since November 9th 2021, owing to a weaker greenback and higher oil prices. Despite its momentum, the currency ended the day in the negative territory, continuing its slide ahead of critical U.S. inflation data on Wednesday. The U.S. dollar index fell as Fed Chairman Powell's statements crushed investors' hopes for a more aggressive stance, while West Texas Intermediate (WTI) Crude oil prices - a key Mexican export – rapidly recovered, supporting the Peso. On the other hand, the fast spread of Covid-19 cases has dampened public sentiment, as the nation continues to see record-high daily cases, and President Lopez Obrador has revealed that he has contracted Covid for the second time. Meanwhile, industrial output in Mexico increased 1.6% annually in November 2021, up from 0.7% in October, but still falling short of market estimates of 2.4% growth. Looking forward, wider market sentiment and U.S. inflation data release will provide fresh impetus to the Peso.
CNY
The Chinese Yuan closed 0.03% lower before regaining its upside momentum on Wednesday's session. The offshore Yuan gained ground against the dollar, although gains were limited as weaker inflation boosted the prospect of additional monetary easing in China. In testimony to Congress, Federal Reserve head Jerome Powell sounded less aggressive than anticipated, causing the U.S. dollar to fall widely versus its rivals. Meanwhile, China's consumer and producer prices fell short of market estimates as well as China's annual inflation rate decreased to 1.5% in December from 2.3% in the previous month, raising the chances of an interest rate decrease. Chinese policymakers are focused on stabilizing a faltering economy, and it is largely assumed that they would retain a loosening stance. Additionally, recent Covid outbreaks throughout the nation, as well as the resulting lockdowns, bolstered the argument for further policy relaxation. Elsewhere, the Shanghai Composite surged 0.84%, while the Shenzhen Component rose 1.39% on Wednesday as lower-than-expected inflation data encouraged optimism for further monetary policy easing
BRL
The Brazilian Real closed 1.44% higher against the greenback, although it weakened during Wednesday morning's session. In the last session, the Brazilian Real strengthened against the U.S. dollar at its highest level since December 31st, as higher-than-expected inflation statistics bolstered the argument for rate hikes, while the U.S. dollar fell after Fed Chairman Powell's statements disappointed investors' hopes for a more aggressive stance. Meanwhile, consumer price data in Brazil showed that inflation rose 10.06% in 2021, exceeding market expectations of a 9.97% increase, and well above the central bank's target range. However, inflation fell from an 18-year high value of 10.74% registered in November, the first decrease in the inflation rate since May of 2020. Elsewhere, the major Sao Paulo stock index, the Bovespa, climbed more than 1% on Tuesday, after falling 0.9% the previous day. Looking forward, the U.S. consumer prices data, which is due today, will be eagerly viewed by traders to assess what short-term opportunities can be seized around the Brazilian Real.
Want the Daily Market Pulse delivered straight to your inbox?