Daily Market Pulse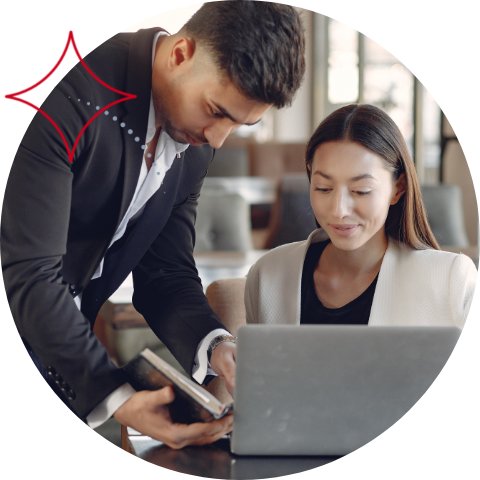 Dollar remains subdued while starting new week
USD
Markets appear to have become cautious at the start of the week, with participants remaining on the sidelines ahead of this week's highly anticipated central bank policy statements. The U.S. dollar Index has held firm near levels not seen since late June, wiping out more than half of this year's gains, as prospects of a pause in the Federal Reserve's tightening drive and economic concerns loom over the greenback. Money markets are putting in a nearly 75% possibility that the U.S. Federal Reserve will raise interest rates by 50 basis points on Wednesday, following four consecutive 75 basis point rises. Nonetheless, investors believe that if inflation gets entrenched, the peak for Fed funds would be higher than predicted, with the U.S. CPI report on Tuesday providing considerable insight into the rate path next year.
Tuesday 13 Dec - CPI (Nov)
Thursday 15 Dec - Fed's Interest Rate Decision | Retail Sales (Nov)
Friday 16 Dec - S&P Global PMIs (Dec)
EUR
As investors braced for interest rate announcements from major central banks later this week, the Euro rose to its highest level in more than five months. Despite concerns about an approaching recession and signs that inflationary pressures are lessening, the European Central Bank is set to raise interest rates by 50 basis points on Thursday. The Bank of England, as well as the Swiss and Norwegian central banks, are all likely to raise borrowing costs. Earlier this month, ECB chief economist Philip Lane stated that he believes inflation is nearing its peak, while board member Constantinos Herodotou stated that interest rates will rise again but that they are very close to their "neutral level." Traders will also look for new impetus in industrial production and trade balance numbers.
Tuesday 13 Dec - ZEW Survey
Wednesday 14 Dec - Industrial Production (Oct)
Thursday 15 Dec - ECB Interest Rate Decision
Friday 16 Dec - S&P Global PMIs (Dec) | Trade Balance (Oct)
GBP
The British Pound rose on Monday after fresh data revealed the UK economy grew 0.5% faster than expected in October, despite the fact that a recession is imminent and the economy is unlikely to avoid one. Meanwhile, other crucial economic statistics due this week, such as inflation figures, the unemployment rate, earnings, and retail sales, will provide a further update on the UK economy's health. In addition, the Bank of England is expected to announce a 50 basis point increase in the benchmark bank rate on Thursday, following a huge 75 basis point increase in the last meeting, which was the largest increase in borrowing costs in 33 years.
Monday 12 Dec - Trade Balance (Oct) | GDP (Oct)
Tuesday 13 Dec - ILO Unemployment Rate (Oct)
Wednesday 14 Dec - CPI (Nov)
Thursday 15 Dec - BOE Interest Rate Decision
Friday 16 Dec - S&P Global PMIs (Dec) | Retail Sales (Nov)
JPY
The Japanese Yen dropped against the dollar today as investors awaited critical U.S. inflation data and the Federal Reserve's interest rate decision this week. Domestically, Bank of Japan Governor Haruhiko Kuroda recently remarked that it was too early to debate the possibility of changing the central bank's monetary policy framework because achieving the 2% inflation objective would take time. Kuroda has often emphasized the importance of maintaining the bank's enormous stimulus until wages hike sufficiently to compensate for growing living costs. However, according to Reuters, an analyst with deep contacts with policymakers stated that the BOJ may abandon its 10-year bond yield cap as early as next year due to rising concerns that inflation and wages will exceed expectations.
Monday 12 Dec - PPI (Nov)
Wednesday 14 Dec - Tankan Large Manufacturing Index (Q4)
Thursday 15 Dec - Trade Balance (Nov)
Friday 16 Dec - Jibun Bank PMIs (Dec)
CAD
The Loonie begins the new week on a bearish note, carrying over Friday's losses. Today, West Texas Intermediate crude futures fell below $71 a barrel, approaching levels not seen since December 2021, as investors weighed persisting demand concerns against tight global supplies. The dramatic drop in crude oil prices is undermining the Loonie. In other news, Canadian industries used 82.6% of their output capacity in the third quarter of 2022, a tiny decrease from the previous quarter's downwardly revised 82.8% and compared to market forecasts of 82.2%. Elsewhere, the BOC governor's speech and manufacturing sales this week will give the Loonie fresh momentum.
Tuesday 13 Dec - BOC Governor Speech
Wednesday 14 Dec - Manufacturing Sales (Oct)
MXN
The Mexican Peso is down slightly after sliding 0.68% on Friday. According to the most recent data, Mexico's industrial production increased 3.1% year on year in October 2022, down from a revised 3.8% increase in the preceding week. Manufacturing output decreased, and construction output continued to deteriorate, albeit at a slower pace. In other developments, November CPI statistics revealed that Mexican inflation is dropping after peaking at 8.7% in September, but levels remained above the 3.0% +/- 1 percentage point target. The same will be considered when the Mexican central bank, Banxico, announces its interest rate decision later this week.
Monday 12 Dec - Industrial Output (Oct)
Friday 16 Dec - Banxico Interest Rate Decision
CNY
The Yuan lost its edge against the dollar as investors awaited critical U.S. inflation data and the Federal Reserve's interest rate decision this week. Investors were also concerned that increased Covid cases will impede economic activity as China continues to relax Covid limits, with a leading medical consultant in the country claiming that the omicron form has a fatality rate comparable to influenza. Meanwhile, the newest figures show that annual consumer prices in China grew 1.6% in November, the slowest rate in eight months, while producer prices declined 1.3% for the second month in a row. In November, the country's trade surplus fell short of expectations due to poor domestic consumption and decreasing external demand.
Tuesday 13 Dec - FDI (Nov)
Thursday 15 Dec - Retail Sales (Nov)
BRL
The Brazilian Real fell 0.58% against the U.S. dollar on Friday. Today's session begins with some market volatility and a weaker Brazilian economic agenda. The Fed's monetary policy decision is the key financial market event this week. The market anticipates that the central bank will slow the pace of hikes and advocate a half-point increase this Wednesday, bringing rates to a range of 4.25% to 4.50% per year. In Brazil, the day is remembered for Lula and Alckmin's diplomacy. Last Friday, the president-elect named his prime ministers, with a focus on Fernando Haddad, who would take over the Ministry of Finance.
Monday 12 Dec - BCB Focus Bulletin
Tuesday 13 Dec - COPOM Meeting Minutes
Wednesday 14 Dec - IBC-Br Economic Activity (Oct)
Thursday 15 Dec - BCB Inflation Report | IGP-10 Inflation Index (Dec)
Want the Daily Market Pulse delivered straight to your inbox?