Daily Market Pulse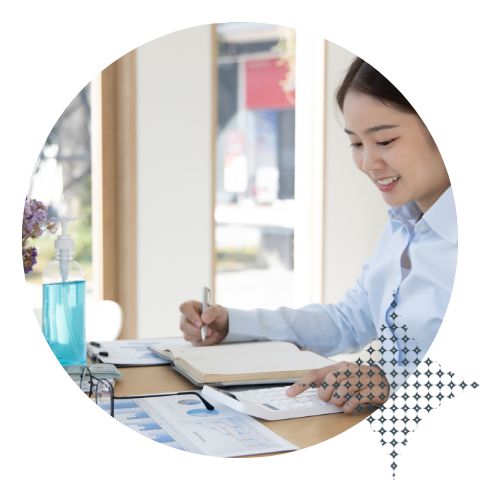 Dollar hits back partially
USD
The risk on mood pauses with the U.S. dollar regaining its momentum after ending the previous day 0.1% lower against most major rivals, amid more signs of easing U.S. inflationary pressures. That said, the July Producer Price Index increased by 9.8%, less than expected. This fueled speculation whether the inflation has peaked and less aggressive Federal Reserve tightening in the future. Markets are now pricing a 50-basis-point rate hike in September, as opposed to earlier speculation of a larger 75-basis-point increase. Nonetheless, U.S. government bond yields rose, limiting further declines. U.S. stock indexes are trading mixed around their opening levels in today's session.
EUR
The Euro edges down this morning following a 0.2% gain against the greenback yesterday, ending the day in green for the second day in a row. In the latest news, the Rhine River is set to fade to a critical level on Friday, potentially disrupting fuel trade throughout Europe, with the effects reverberating for months. In other news, as a heatwave restricts energy supplies and wildfires rage across France, European power prices hit new highs on Thursday. The gains reflect a tight market for natural gas, which is used to power plants, as Russia reduces supplies just as Europe works to replenish winter stockpiles.
GBP
After retracing 0.16% on Thursday, the British Pound was nudging lower early Friday as traders digested the latest GDP figures, which showed the UK economy shrank 0.1% in Q2 and 0.6% in June only, both readings falling short of market expectations. Although the statistics were not as bad as expected, they did little to alleviate fears of a severe recession in the UK, as skyrocketing prices hurt consumer activity and demand. Elsewhere, the Bank of England painted a bleak economic picture earlier this month, forecasting the UK's most prolonged recession since the global financial crisis while raising interest rates by 50 basis points, its largest increase since 1995.
JPY
The Japanese Yen continues to fall in the morning session after closing 0.09% lower yesterday. This follows the risk-on sentiment that dominated markets following the release of soft U.S. inflation data and fading of Japan's political instability cabinet's reshuffle. Prime Minister Fumio Kishida is now expected to look for the next Governor of the Bank of Japan and has so far signaled his intention to maintain aggressive monetary easing and the continuation of the Abenomics era.
CAD
Yesterday's dollar slide underpinned Loonie's advance of 0.09%. Meanwhile, the currency faces the headwind as San Francisco Fed President Mary Day mentioned the possibility of another 75 basis point (bps) rate hike in September, while also implying an upfront 0.50% rate hike to be sure. Also undermining the Loonie is the lower West Texas Intermdiate (WTI) crude oil prices, Canada's main export item. WTI crude oil declined 0.30% intraday at around $93.00, snapping a three-day uptrend, amid downbeat demand forecasts for 2022 published on Thursday by the Organization of the Petroleum Exporting Countries (OPEC) and the International Energy Agency (IEA).
MXN
The Mexican Peso rose 0.42% to over a 6-week high, boosted by higher interest rates and widespread dollar weakness. Yesterday, the Mexico's central bank raised interest rates by 75 basis points to 8.5% in August, following a similar move in June to combat stubbornly high inflation. Mexico's annual inflation rate rose to 8.15% in July, the highest since 2000 and slightly higher than expected. Forecasts for headline and core inflation have been revised upwards to the third quarter of 2023 due to hotter inflation report, though convergence to the 3% target is still expected in the first quarter of 2024.
CNY
The Chinese Yuan strengthened against the dollar, approaching a month's high, as softening U.S. consumer and producer price growth in July fueled speculation about a peak in inflation and a less aggressive Federal Reserve tightening in the future. This offset weaker-than-expected Chinese inflation figures for July, with consumer prices rising 2.7% or 20 bps lower than forecasts. The Yuan also found support on expectations that the People's Bank of China will maintain its current monetary policy despite pressure for further easing as China grapples with fresh Covid cases, property sector risks, and escalating tensions with the U.S. over Taiwan.
BRL
Yesterday, the Brazilian real plummeted 1.48% against the U.S. dollar. According to the most recent data, the industry confidence indicator in Brazil increased to 49.8 in July 2022, up from 57.8 the previous month, reaching its highest level since August 2021. Sentiment improved regarding the company's current conditions and the Brazilian economy. Meanwhile, IPCA inflation fell by 0.68% in July due to fuel price cuts, and the Central Bank reiterated the market's expectation of the end of the high-interest-rate cycle. The rise in food prices is causing concern in Brazil, despite the recent decrease in agricultural commodity prices.
Want the Daily Market Pulse delivered straight to your inbox?