Daily Market Pulse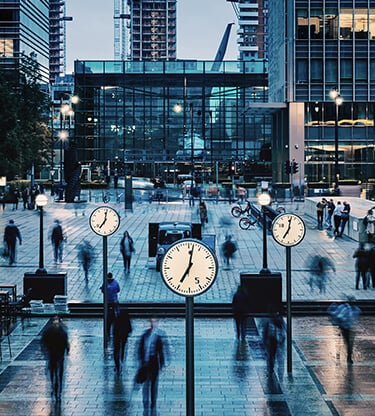 USD trading mixed this morning
USD
It was a rather quiet trading day for the USD yesterday. The greenback had some success against the EUR and JPY but faltered against the GBP and CAD. Equity markets which initially moved higher after Russia announced a possible vaccine, finally ended a seven-day winning streak in the red. First Democratic nominee for President, Joe Biden, chose California Senator Kamala Harris to be his vice-presidential running mate and President Donald Trump said the U.S. government will purchase 100 million doses of Moderna's experimental coronavirus vaccine. These two events have seen DOW Futures move higher in overnight trading, possibly indicating a positive opening to the equity markets later this morning. The USD seemed better bid against the major currencies early in the overnight session, but this morning has seen the EUR, GBP, and CAD move a bit higher against the dollar, while JPY continues to fall. Investors continue to wait for the new fiscal stimulus package. US Treasury yields are lower this morning, with the 10-year note trading at 0.6432% and the 30-year bond trading at 1.3316%.
EUR
EUR/USD has moved higher in early European trading after struggling against the USD in the Asian trading zone. Investors continue to buy US debt and safe-haven flows continue to aid the USD. Adding to the EUR's woes, COVID-19 infections in Europe continue to rise with concerns growing in Germany, as well as some new regions in Spain. The single currency saw the 50 and 100-day moving averages fall below the 200-day moving average, pushing the currency lower. However, support held and RSI levels which had reached the oversold area have reversed and are now at 60. At the moment, the EUR is testing resistance levels and a break there may help the currency move higher.
GBP
GBP/USD reversed an early dip that tested weekly lows after the release of the UK GDP report. GBP is now testing daily highs. The pound found some support following the release of a better-than-expected UK GDP report, which showed that the economy expanded by 8.7% in June as against consensus estimates pointing to a growth of 8%. Meanwhile, the preliminary figures showed that the UK economy contracted by 20.4% in the second quarter of 2020 as compared to a 2.2% contraction recorded in the previous quarter. Two consecutive periods of contraction means that the British economy is now in a technical recession. The report, however, did little to impress bearish traders or prompt any meaningful selling. UK Finance Minister Sunak was quoted on Reuters saying the June GDP figure was encouraging, showing promising signs. He also said there had been some progress in Brexit negotiations although traders continue to be wary of anything positive coming from that. The GBP may test resistance levels later today.
JPY
USD/JPY continues to move higher as the currency pair is trading well above the moving averages, with an RSI now at 72, indicating an overbought situation. The trade war and continued concern over US-China tensions are aiding the USD at the moment, eliminating any safe-haven purchase scenarios for the JPY. The USD/JPY is now trading at levels not seen since July 24. According to a report from Reuters news, Japanese bank lending hit a record high in July as regional lenders continued to boost loans to small firms hit by the coronavirus pandemic, according to central bank data released yesterday. Total lending by banks and credit unions rose 6.3 percent in July compared with a year earlier, hitting a record ¥572.7 trillion ($5.4 trillion) and accelerating from a 6.2 percent gain in June, BOJ data showed. It was the fastest pace of growth since comparable data became available in 2001. The widespread fallout from the coronavirus is pushing Japan into a deep recession, which has forced the government to compile a huge stimulus package and the BOJ to ease policy in March and April.
CAD
USD/CAD is lower this morning, benefitting from higher oil prices after an industry report shows that US crude inventories fell more than analysts had expected. Traders continue to hope fuel demand in the US will weather the pandemic moving forward. Brent crude was up $0.15 at $44.65 per barrel, while US West Texas Intermediate crude was up $0.09 to $41.70 per barrel. USD/CAD had moved higher yesterday after oil prices had fallen, so this improvement in prices has seen the loonie strengthen considerably. The Canadian dollar is also being supported by any positive economic news out of Canada. Housing starts rose 15.8% in July to 245.604, higher than the expected 210,000, as the economy continues to bounce back from the pandemic crisis. According to newspaper reports, the future of Canadian Finance Minister Bill Morneau appears uncertain on after it was reported that he had clashed with Prime Minister Justin Trudeau over how much Ottawa was spending to tackle the coronavirus outbreak. The Canadian government is spending more than C$300 billion on economic support, about 15% of gross domestic product, in response to the coronavirus crisis, while the Bank of Canada's balance sheet as a share of GDP has expanded this year by more than some major counterparts, including the U.S. Federal Reserve. Traders will be watching oil prices and that will determine today's direction for the Canadian dollar.
MXN
Mexico aims to conduct late-stage clinical trials for COVID-19 vaccines in development by U.S. and Chinese companies, two of which might base some of their vaccine production in the country, the foreign ministry said on Tuesday. Mexico has signed "memorandums of understanding" with Johnson & Johnson, along with Chinese companies CanSino Biologics Inc and Walvax Biotechnology Co Ltd, Foreign Minister Marcelo Ebrard said at a news conference. The trials would start between September and January, depending on approval from Mexico's food and drug agency. The foreign ministry said CanSino and Walvax were interested in producing an eventual vaccine in Mexico for delivery to the Latin American market. Mexico has already lobbied in world forums, including at the G20 group of nations and the United Nations, to secure equitable access for an eventual vaccine. J&J could produce 1 billion doses of the vaccine next year if it proves successful and would consider injecting healthy volunteers with the novel coronavirus if there are not enough patients for final trials, a company executive told Reuters on Tuesday. J&J is likely to conduct those trials in the United States and Latin America, the world's regions currently with the highest number of cases.
CNY
According to China's Vice Foreign Minister, "The coming months are crucial for China-US relations." The tensions between the US and China remain prevalent over several issues, with the latest over the Hong Kong security law after the tit-for-tat response from Beijing on the US's sanctions on top HK officials. China is fulfilling its trade obligations on commodity purchases, White House economic adviser Larry Kudlow told reported on Tuesday. Kudlow stated that Saturday's trade meeting with China is "routine" and responded "no" when asked if the phase one trade deal with China could go out the window. In an interview with Fox Sports Radio, President Trump said he used to have a very good relationship with Chinese President Xi Jinping but he doesn't feel the same way now, especially after the coronavirus pandemic. The President added that he has not spoken to his Chinese counterpart in a long time. The markets did not react to these comments immediately, but we could see some negative movement in the coming days.
BRL
Brazil's Parana state is in talks to produce a COVID-19 vaccine approved by Russia despite not having completed mass clinical trials, but it was unclear if the state's research institute would get regulatory approval in Brazil. Tuesday's announcement by the Parana Technology Institute (Tecpar) took Brazil's regulators and health experts by surprise, with some raising doubts about the institute's capacity to produce large volumes of a new vaccine from scratch. The Parana government said in a statement that Governor Ratinho Júnior was set to meet the Russian ambassador to Brazil on Wednesday to discuss the terms of an agreement. With the world's biggest coronavirus outbreak outside the United States, Brazil has become a hub for mass clinical trials of potential vaccines. Brazilian officials have vowed to start producing British and Chinese vaccines within a year, but experts warn it may take at least twice as long. Any production arrangement in Brazil would require approval by health regulator Anvisa. The agency said it had not yet received a request to authorize the Russian vaccine and that it could not comment on its safety or effectiveness before receiving data from the laboratory responsible for development.
Want the Daily Market Pulse delivered straight to your inbox?