Daily Market Pulse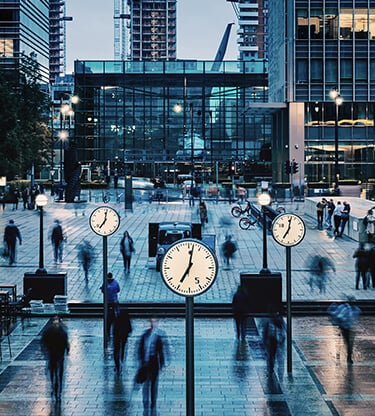 Dollar edges higher ahead of FOMC meeting
USD
The greenback regained its strength on Thursday, primarily due to risk aversion and strong inflation data. As a result, the U.S. Dollar Index (DXY) closed 0.34% higher, ending a two-day losing run. Investors appear to have become cautious early Friday after Russia and Ukraine's foreign ministers failed to reach an agreement on a cease-fire. The annual inflation rate in the United States increased to 7.9% in February, matching estimates but reaching a new 40-year high. The report comes amid global fears over a commodity-driven surge in inflation caused by the Russia-Ukraine conflict, putting central banks in a difficult balancing act between containing inflation and promoting growth. Also, the S&P 500 Index fell 0.43% on Thursday, and US stock index futures are trading flat early Friday. In other news, investors are bracing for the Federal Reserve meeting next week, when interest rates are largely expected to be raised by 25 basis points in response to additional strong inflation data.
EUR
The Euro closed 1.62% on Thursday before extending its losses on Friday morning. As investors absorb the latest European Central Bank (ECB) monetary policy decision, the euro slipped further. During the press conference, President Lagarde stated that the faster winding-down of ECB asset purchases can be defined as a normalization process due to high inflation, rather than a tightening or acceleration. The ECB said it may cease asset purchases in the third quarter if rising inflation outweighs concerns about Russia's surprise invasion of Ukraine. Inflation in the EU is already at record levels and is expected to become more persistent as a result of increasing commodity prices and a tight labor market. In the meantime, market investors are waiting for European Union officials to reveal the bloc's policy response to Russia's invasion of Ukraine. Elsewhere, early in the morning the Stoxx Europe 600 had not altered much.
GBP
The Pound Sterling closed 0.71% lower and continued to lose its momentum on Friday morning amid broad dollar strength. The British pound fell and approached its lowest level since November 2020. It is projected to fall for a third week in a row as concerns about growth and inflation from the Ukraine crisis outweigh the likelihood of rising interest rates. Meanwhile, according to data, the British economy grew by 0.8% in January 2022, rebounding from a 0.2% drop the previous month when the Omicron variant of the coronavirus and other limitations had a greater impact. It is the fastest growth in seven months, outperforming market expectations of a 0.2% increase. Furthermore, the Bank of England is widely expected to raise interest rates by another 25 basis points when it meets next Thursday, with money markets pricing in a total of 153 basis point hikes from the BoE before the end of the year. Elsewhere, in a mixed afternoon for European markets, the FTSE 100 moved higher on Friday as investors weighed strong economic data against concerns over additional penalties.
JPY
The Japanese Yen closed 0.27% lower in the previous session against the greenback. The Yen fell against the U.S. dollar on Friday, reaching its lowest level since January 2017, as the Bank of Japan's dovish approach contrasted markedly with other major central banks that are prepared to tighten monetary policy. The Bank of Japan, which is slated to convene next week, has consistently maintained that it will continue ultra-loose monetary policies in order to assist the economic recovery and reach its 2% inflation objective. Meanwhile, the Japanese business survey index of major manufacturing enterprises fell 7.6% in the first quarter of 2022, reversing a 7.9% growth in the previous quarter as rising raw material costs pressured corporate profitability. In addition, household consumption in Japan climbed by 6.9% in real terms from the previous year in January 2022, easily exceeding market expectations of 3.6% and reversing a 0.2% decline the previous month. In other news, the Nikkei 225 Index sank 2.05%, while the wider Topix Index dipped 1.67% on Friday. Both markets gave up some gains after a 4% rally on Thursday as Japanese stocks matched a disappointing overnight finish on Wall Street.
CAD
The Loonie closed 0.31% higher in the previous session before slightly weakening its momentum this morning. This comes as Oil rose after days of wild trading, paring the biggest weekly loss since November as Russia's war in Ukraine kept markets on edge. On Friday, New York futures rose above $107 per barrel. However, prices are down roughly 7% this week after the market was thrown for a loop by news of the United States' ban on Russian oil imports and what appeared to be the first evidence of OPEC+ discord. Brent oil has moved the most in two of the four trading sessions this week, with intraday movements exceeding $20 per barrel in two of the four. In other news, Canada's S&P/TSX Composite Index closed 0.4% higher on Thursday at a one-month high, outperforming its North American peers thanks to robust performances from the oil sector and other commodity-backed firms. Moving forward, market participants will be looking at labor market data for February, including the unemployment rate, participation rate, and average hourly pay, to help drive Loonie values.
MXN
The Mexican Peso closed 0.15% yesterday before extending further losses this morning. This comes as risk aversion has returned to the market following the failure of authorities from Russia and Ukraine to reach an agreement on a ceasefire. Also, the higher than projected inflation figures increased the possibilities of the Federal Reserve's rate hike in its upcoming meeting, strengthening the U.S. dollar against the Peso. Meanwhile, in Mexico, Senate majority leader Ricardo Monreal is working on a plan that would put pressure on banks to give low-interest loans to small and medium-sized firms as part of the effort to restart the country's stalled economic recovery.
CNY
The Chinese Yuan closed 0.09% lower in the previous session against the greenback. On Friday, the Yuan fell against the U.S. dollar, retreating from near four-year highs amid general dollar strength. Traders are prepared to expect the Federal Reserve to begin raising interest rates at its policy meeting next week after statistics released on Thursday showed that U.S. inflation hit a new 40-year high of 7.9% in February. Markets are also watching the Chinese central bank, which is set to roll over a batch of 100 billion Yuan in policy loans next week, with some analysts predicting a further reduction in borrowing costs. In other news, Chinese banks extended CNY 1.23 trillion in new yuan loans in February 2022, a steep decrease from the previous month's record of CNY 3.98 trillion and well below market expectations of CNY 1.48 trillion.
BRL
Yesterday, the Brazilian currency closed 0.15% higher against the greenback. The currency is still very close to the psychological price of R$5 - tested twice this year, but finding a lot of resistance in this zone. The net effect on inflation due to the adjustment in fuel prices, amid the change of Brazilian tax (ICMS) on them, will be the main domestic factor that will guide the Real in the next sessions. On the domestic front, Brazilian state-run oil company Petrobras (2.8%) announced it will raise gasoline prices by 18% and diesel by 25% at the refinery gate starting Friday as global oil quotes surged following Russia's invasion of Ukraine. In other news, Consumer prices measured by the IPCA index likely rose 0.95% in February on a monthly basis, compared with an increase of 0.54% in the previous reading. In a base year, the index probably rose 10.47%. National Statistics Agency IBGE will release a report on inflation, which is expected to continue climbing amid rising domestic prices in these products, leading market participants to already bet on a 125bps increase in the next COPOM meeting.
Want the Daily Market Pulse delivered straight to your inbox?