Daily Market Pulse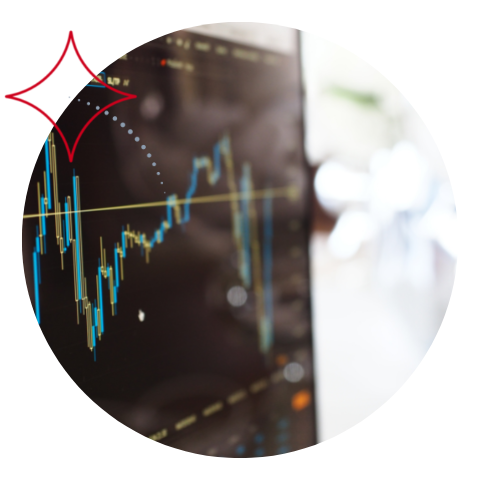 Dollar stays upbeat for a new week
USD
The U.S. dollar index rose on Monday after rising for three straight sessions (0.46% on Friday), supported by stronger-than-expected U.S. employment data, which increased bets that the Federal Reserve will press ahead with its aggressive monetary tightening plans. In September, the U.S. economy added 263k jobs, beating predictions for a 250k increase, while the unemployment rate fell to a historic low of 3.5%. Last week, a chorus of Fed officials sounded unequivocally committed to lowering inflation through additional rate hikes, even if it meant higher unemployment and weaker growth. Investors are now looking forward to Thursday's U.S. inflation data, which is likely to indicate further strong price pressures. Elsewhere, U.S. bond markets will be closed in observance of the Columbus Day holiday, and trading activity may remain thin throughout the afternoon.
Monday 10th October - IMF meeting
Tuesday 11th October - IMF meetings
Wednesday 12th October - FOMC minutes | IMF meetings
Thursday 13th October - CPI (Sep)
Friday 14th October - Retail Sales (Sep)
EUR
The Euro continued to fall in the second week of October, approaching a 20-year low after a U.S. jobs report boosted the dollar and supported further Federal Reserve interest rate hikes. The common currency remains under pressure due to fears of a Eurozone recession, making it more difficult for the ECB to tighten monetary policy. Markets expect the ECB to raise rates in large increments at its October and December meetings, but the rate-hike cycle may slow next year. The latest economic data show that GDP is falling, with the rate of decline accelerating in the third quarter. If the energy crisis worsens, the winter outlook is likely to worsen even further. Going forward, the European economic docket will feature the Sentix Investor Confidence data for October.
Monday 10th October - ECB Lane Speech
Tuesday 11th October - ECB Lane Speech
Wednesday 12th October - Industrial Production (Aug) | ECB Lagarde Speech
GBP
The British Pound fell further in the second week of October, weighed down by a stronger dollar, while the Bank of England announced that it would increase its long-dated, temporary gilt market purchase program from a daily maximum limit of £5 billion to £10 billion for the remainder of the week. On September 28th, the Bank announced a temporary and targeted intervention that would end on October 14th. To date, the Bank has held eight daily auctions, offering to buy up to £40 billion, and has purchased approximately £5 billion in bonds.
Monday 10th October - BRC Retail Sales (Sep)
Tuesday 11th October - ILO Unemployment Change (Aug) | BOE Bailey Speech
Wednesday 12th October - GDP (Aug) | Industrial and Manufacturing production (Aug)
Thursday 13th October - BOE Mann Speech
JPY
The Japanese Yen is falling further, following small losses (0.08%) on Friday. In the most recent developments, Japanese Prime Minister Fumio Kishida warned investors against betting on a weaker Yen, saying sharp, one-sided currency declines are "undesirable" and that the currency intervention carried out last month reflected the government's view that it cannot ignore "repeated, excessive volatility" caused by market speculation. Japan's currency has steadily depreciated this year as the Bank of Japan committed to ultra-easy policies while the U.S. Federal Reserve aggressively raised interest rates.
Monday 10th October - Current Account (Aug)
CAD
The Canadian dollar is consolidating its gains in the face of resurrected dollar strength, having gained 0.07% on Friday. The most recent optimism was tied to new labor market numbers that showed the economy gained more jobs than projected and unemployment is approaching a record low, encouraging confidence that the Bank of Canada will maintain its aggressive stance. Given the prognosis for inflation, the central bank has already hiked rates five times this year, raising borrowing prices to their highest level since 2008. Money markets are presently pricing in a 75bps Fed hike vs. a 50bps BoC increase. Still, the Loonie is under pressure, hovering around levels not seen since May of 2020, as the Fed prepares to boost interest rates swiftly.
Friday 14th October - Manufacturing and Wholesale Sales (Aug)
MXN
The Mexican Peso surged for the first time in three days on Friday (0.41%), while Latin American peers increased as well. Meanwhile, investors studied a slew of macroeconomic data and assessed its impact on major central banks' monetary policy choices. Domestic inflation remained stable in September at 8.7%, the highest level since December 2000, heightening the prospect of future rate rises by the Bank of Mexico this year. Banxico has already hiked borrowing costs by 525 basis points since April 2021, failing to restrain inflation but allowing the Peso to be one of the strongest currencies year to date.
Wednesday 12th October - Industrial Output (Aug
CNY
The Yuan maintained its recent drop against the dollar as Chinese traders returned from a week-long holiday, pulled down by robust U.S. employment statistics. Weak domestic services activity statistics increased Covid-19 cases, and rising Sino-U.S. tensions all weighed on the currency. Investors are also anticipating the 20th Communist Party Congress, where President Xi Jinping is expected to win a third five-year term as party general secretary. Meanwhile, Beijing has increased its indirect intervention attempts to arrest the Yuan's decline, lately requesting that state-owned banks support the currency in offshore markets.
Thursday 13th October - CPI (Sep) | Trade Balance (Sep)
BRL
On Friday, the Brazilian Real fell 0.36% versus the U.S. dollar. Investors are analyzing the latest U.S. labor statistics, which has reinforced expectations that the Federal Reserve will continue to tighten in the coming months. Domestically, retail sales declined for the third straight month, according to IBGE data. However, they increased by 1.6% over the previous year. In other news, the first round of elections in Brazil surprised markets favorably, with a more conservative Congress formed and current President Jair Bolsonaro performing better than predicted. The outcome intensified pressure on the election's most popular candidate, Luiz Inácio Lula da Silva (PT), to modify his speech and economic plan.
Monday 10th October - BCB Focus Bulletin
Tuesday 11th October - IPCA Inflation (Sep)
Friday 14th October - IBC-Br Economic Activity (Aug)
Want the Daily Market Pulse delivered straight to your inbox?