Daily Market Pulse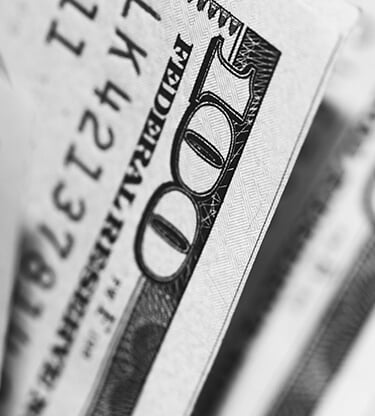 Dollar swoops back ahead of inflation data release
USD
Market sentiment improved on Wednesday after a top foreign policy advisor to Ukraine's president stated that the government is willing to consider Russia's demand for neutrality in exchange for security guarantees. As a result, the risk-sensitive assets recovered sharply, and the U.S. dollar index plunged 1.14%, although it gained its momentum on Thursday early morning ahead of the release of U.S. inflation data and meeting of Ukraine-Russian officials today. Reflecting on the risk-on mood, the S&P 500 index surged over 2% on Wednesday and continues to rise on Thursday morning. Finally, the West Texas Intermediate (WTI) crude oil price fell 12% before stabilizing between $108 and $109 early Thursday. Meanwhile, U.S. market index futures are down slightly as the European session begins. Moving forward, the annual CPI, which is due later today, is predicted to reach a new multi-decade high of 7.9% in February, up from 7.5% in January.
EUR
The Euro soared 1.62% on Tuesday before consolidating its gains on Thursday morning. The major currency surged as the market reacted positively to news that Ukraine is ready for a diplomatic solution. That being said, the market has become cautious as it awaits news from the meeting of Russian Foreign Minister Sergei Lavrov and his Ukrainian colleague Dmytro Kuleba. Meanwhile, the European Central Bank (ECB) will release its monetary policy decisions today. The ECB is widely expected to maintain its current policy settings, but market investors will be paying particular attention to revised growth and inflation estimates. The ECB President Christine Lagarde's comments on the policy outlook in the middle of the Russia-Ukraine crisis might also cause a substantial market reaction.
GBP
The Pound Sterling closed 0.60% higher before reversing its gains on Thursday morning amid cautious market sentiments. The British pound recovered from a 16-month low reached in November 2020, owing primarily to a steep decrease in the dollar as investors shifted to riskier assets. Meanwhile, investors' attention has switched to anticipated monetary tightening, with money markets pricing in 150 basis point interest rate hikes from the Bank of England by the end of the year, including a 25bps boost next week. In other news, the FTSE 100 fell on Thursday, erasing a 3.3% gain in the previous session, the largest daily increase since November of 2020. Market sentiment shifted back to risk-aversion as commodity prices resumed their steep rise, increasing concerns about demand-destructive levels of inflation.
JPY
The Japanese Yen closed 0.14% lower in the previous session against the greenback. The Yen fell against the U.S. dollar on Thursday, threatening to breach a 5-year low set on January 4th, as haven demand for the currency declined amid signs of de-escalation in the Russia-Ukraine conflict. State representatives are expected to begin diplomatic discussions in Turkey and a top Ukrainian official has shown an interest in discussing Russia's demand for neutrality. The currency was also under pressure from remarks by Bank of Japan Governor Haruhiko Kuroda, who ruled out tightening monetary policy to deal with any commodity-driven rise in inflation this week, emphasizing the need to wait for wage growth to start up. Elsewhere, the Nikkei 225 Index rose 3.94%, while the wider Topix Index rose 4.04% on Thursday as Japanese stocks tracked strong overnight gains on Wall Street despite a dramatic drop in oil prices.
CAD
The Loonie closed 0.59% higher in the previous session before losing its momentum this morning. The Canadian currency recovered from an almost three-month low reached last week amid a better risk appetite. In addition, crude oil rallied on Thursday after the worst one-day drop in more than three months, as conflict headlines continued to roil markets. Meanwhile, the Bank of Canada has already begun its rate-hiking cycle in an attempt to bring inflation down from a three-decade high. The central bank raised its overnight rate target by 25 basis points to 0.5%, the first increase since October 2018, and stated that it will use its monetary policy tools to bring inflation to the 2% target. In other news, Canada's S&P/TSX Composite Index closed 1.2% higher on Wednesday, as traders took advantage of recent sell-offs and dragged on lower commodity prices following recent increases brought on by Russia's invasion of Ukraine.
MXN
The Mexican Peso surged a whopping 2.19% in the last session against the greenback. The currency rebounded from a three-month low hit on March 8th, as sizzling inflation data boosted anticipation of higher interest rates by Mexico's central bank at their March meeting, amid signs of a weakening economy. Mexico's annual inflation rate rose 7.28% in February 2022, increasing from 7.07% in January and exceeding market expectations of 7.23%. In addition, concerns about inflationary pressures caused Mexico's central bank to raise interest rates for the sixth time in a row in February, raising borrowing prices to 6%, the most since April 2020. Stronger exchange rates for Latin American currencies were also supported by investors dumping their safe-haven holdings while assessing the impact of Russia's oil embargo on the global economy.
CNY
The Chinese Yuan closed marginally lower in the previous session against the greenback. On Thursday, the Yuan stayed defensive against the dollar, close to four-year highs, as the currency remains resilient despite geopolitical uncertainty in Ukraine. Large onshore company holdings of foreign currency receipts as a result of a trade surplus position in recent years have also made the yuan largely resilient to external risk aversion. Even after the People's Bank of China recently relaxed monetary policy and promised more relaxing measures in the coming months, the yuan remained solid. In February, China's inflation rate remained well within expectations, providing the PBOC greater leeway to maintain a supportive monetary policy. Elsewhere, the Shanghai Composite rose 1.22% to end a five-day losing streak, while the Shenzhen Component rose 2.18% on Thursday, as mainland shares tracked a global stock rebound fueled by hopes of a diplomatic solution to the Russia-Ukraine conflict and lower commodity prices.
BRL
The Brazilian Real closed 0.34% higher on Wednesday against the greenback. The currency rose in the second week of March to the highest level since July 2021, tracking a weaker U.S. dollar as investors unloaded their safe-haven assets due to decreasing levels of risk aversion in foreign markets. Furthermore, increased prices for a variety of domestically grown agricultural commodities spurred the Brazilian economy to boost trade volumes at higher-than-expected levels, enhancing demand for the Real. Meanwhile, the Brazilian central bank's hawkish stances previously boosted the real to 8-month highs at the end of February, when mid-month consumer price data revealed that annual inflation accelerated to 10.76%, more than market estimates and the central bank's objective of 3.5%. Since April of last year, COPOM has increased the main Selic rate by 875 basis points to 10.75%, the highest since April of last year.
Want the Daily Market Pulse delivered straight to your inbox?