Daily Market Pulse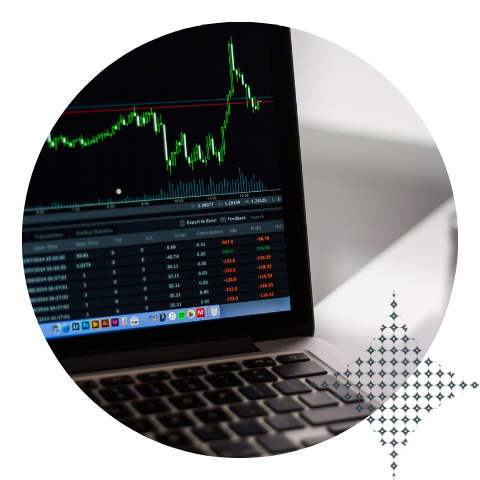 The dollar hovers near three-week high
USD
The U.S. dollar index held its overnight gains (0.65%) and hovered at its best level in three weeks on Friday, as investors braced for a highly anticipated inflation report that will steer the Federal Reserve's policy tightening course. Consumer price increase in the United States is likely to slow further in May, to 8.3% year on year, indicating that decades-high inflation peaked in March. This might also allow the Fed some leeway to raise rates less aggressively later in the year as it strives to keep inflation under control without sending the economy into recession. Meanwhile, adding to worries in the financial markets was the news that the European Central Bank restated its intention to raise interest rates in July. Elsewhere, U.S. indexes appear to be pointing lower ahead of critical inflation data.
EUR
The common currency slid more than 0.9% before regaining ground earlier in the session, as investors prepare for a larger-than-expected European Central Bank rate hike in September, which could further deteriorate the Eurozone's economic outlook. The central bank chose to end its asset purchase program and signaled that interest rates would be raised by 25 basis points in July, with the possibility of a further hike in September. It will be the first increase in borrowing costs in more than a decade, as inflation in the Euro Area shows no signs of picking. At the same time, the ECB reduced its growth estimates while raising its inflation projections. The central bank anticipates 2.8 percent annual real GDP growth in 2022, 2.1% in 2023, and 2.1% in 2024. In terms of prices, the new staff forecasts 6.8% annual inflation in 2022, then 3.5% in 2023, and 2.1% in 2024.
GBP
The British Pound lost 0.36% yesterday and remains subdued due to risk aversion this morning. The pound was also harmed by comments from UK Prime Minister Boris Johnson, who stated that the country is in a better position than in the past when facing economic difficulties, though he added that there is no quick fix to the situation in Ukraine, which is one of the reasons for rising price pressures. In other news, London equities fell for the fourth day in a row on Friday, with the blue-chip FTSE 100 driven down by energy and commodities stocks. Concerns about the ramifications of aggressive tightening against a background of sky-high inflation and a tough GDP outlook continue to cloud market sentiment.
JPY
The Japanese Yen fell 0.08% the previous day before continuing its losses in today's session. In terms of data, producer prices in Japan increased 9.1% year on year in May 2022, falling short of estimates for a 9.8% increase, which would have been unchanged from the previous month following a downward revision from 10%. Despite this, producer prices in Japan remained elevated as the Ukraine crisis and a weak yen drove up the cost of energy and raw commodities. In other news, the Nikkei 225 Index slid 1.49% on Friday, while the wider Topix Index fell 1.32% as investors booked profits and took cues from a dismal overnight session on Wall Street.
CAD
The Canadian currency plunged 1.11% in Thursday's session and appears to be extending its downside this morning against the greenback. Crude oil prices fell, weighing on the Loonie, as the black gold settled at $ 121.10 per barrel. Meanwhile, the Bank of Canada released a bank stress test, which revealed that major banks would suffer massive financial losses but would remain resilient in the face of a large and long-lasting economic shock. The study also demonstrated that tightening monetary policy would put the financial system's resilience to the test, potentially exacerbating current financial vulnerabilities.
MXN
The Mexican Peso continues to fall after dropping 0.50% in the previous session. Meanwhile, Mexican inflation grew faster than predicted in May, according to INEGI (National Institute of Statistics and Geography) data released on Thursday, fueling speculation that the Bank of Mexico may continue to raise interest rates to confront skyrocketing consumer costs. Inflation surged 7.65% in the year to May, a tad lower than the 21-year peak of 7.68% achieved in April. Banxico, as the central bank is known, has an inflation target of 3% plus or minus 1% and has raised its benchmark interest rate by 300 basis points since mid-2021 to its current level of 7%. Mexico's finance minister recently claimed that numbers show that inflation is "contained,", but still remains elevated, thanks in part to government fuel subsidies and a recently approved anti-inflation plan.
CNY
The Chinese Yuan finished yesterday with a gain of 0.05% against the U.S. dollar. On Friday, the yuan held firm versus the dollar but appeared headed for its largest weekly drop in a month, weighed down by concerns over China's Covid crisis and monetary policy divergence with other major economies. Shanghai reimposed fresh lockdowns in parts of the city and announced a round of mass testing for millions of its residents this weekend, just 10 days after a city-wide lockdown was lifted, raising concerns about further economic damage. Analysts broadly expect China to provide additional stimulus in the coming months, perhaps a rate drop to promote growth. China's consumer price index rose 2.1% year on year in May, maintaining below the government's 3% target and boosting the case for further policy easing.
BRL
The Brazilian currency retreated 0.28% this Thursday amid the decision of the European Central Bank to raise benchmark rates at its next meeting in July, as well as the prospects of the worsening of the domestic fiscal framework. In the political context, the agenda continues to unfold on the proposed amendment (PEC) presented by the government to try to reduce fuel prices. Meanwhile, the PEC offers the aid of R$ 29.6 billion to mitigate losses for states that provide zero ICMS on diesel, cooking gas, and natural gas by the end of 2022. Moving ahead, retail sales will be featured in today's calendar, which is expected to grow 0.3% in May, according to the median of estimates gathered in a Bloomberg survey, after growing 1% in the previous reading.
Want the Daily Market Pulse delivered straight to your inbox?