Daily Market Pulse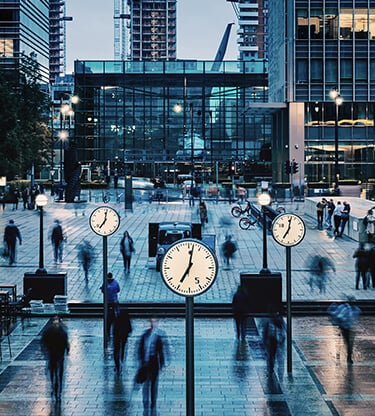 Dollar down ahead of inflation data
6 minute read
USD
The U.S. dollar index, which measures the greenback's performance against a basket of six major currencies, closed 0.14% lower followed by entering a consolidation phase this morning and attempting to stabilize ahead of key CPI data release today. On Thursday, the dollar index traded in a narrow range, recovering from a previous slump as surprise strong jobs data provided support. Currently, traders are waiting for U.S. inflation data for further indications on the timing and magnitude of Federal Reserve policy tightening. Meanwhile, despite relatively poor demand at the 10-year U.S. Treasury note auction on Wednesday, the benchmark 10-year U.S. Treasury bond yield remains over 1.9%. Meanwhile, U.S. stock futures indices are down 0.2% to 0.3% early Thursday, indicating that investors are cautious ahead of the inflation report. Moving forward, investors' attention is now focused on the latest U.S. consumer price index. This is estimated to have climbed by 7.3% from a year ago in January, the greatest such gain since 1982.
EUR
The Euro closed 0.09% higher and continued to move upwards on Thursday morning. This follows a rise in German 10-year benchmark bunds and arrives ahead of Euro economic growth predictions, which are due today. Furthermore, the cautious note in the US dollar due to falling treasury yields ahead of today's crucial CPI data release contributes to significant currency upside. Meanwhile, according to Governing Council Member Olli Rehn, the European Central Bank (ECB) board is using all of its instruments to maintain inflation at its 2% objective in the medium term. Going Forward, investors will be focused on speeches by ECB officials De Guindos and Lane. In addition, Eurozone economic growth forecast data is set to be released today.
GBP
The Pound Sterling closed 0.06% lower yesterday before regaining its momentum modestly this morning. The British pound traded below from a two-week high hit last week amid uncertainty about the Bank of England's monetary policy. Bank of England Chief Economist Huw Pill said it was reasonable for central banks to stop providing detailed policy guidance. Bank of England Governor Andrew Bailey warned markets not to assume the BoE was starting a rate hike cycle, while the BoE's downward revision to inflation forecasts assumed interest rates at 1.5% by mid-2023. Money markets are still pricing in a 25 basis point increase in March and a 125 basis point increase by December 2022. However, several experts have warned about the hazards of overconfidence in exceeding expectations.
JPY
The Japanese Yen closed 0.03% higher the previous day, although it appears to be losing its momentum on Thursday morning. The Japanese Yen stayed weaker against the U.S. dollar on Thursday, lingering near a one-month low. Bank of Japan board member Toyoaki Nakamura reiterated on Wednesday that the BOJ will retain its ultra-loose monetary policy to help the economic recovery and meet the 2% inflation objective. His remarks echoed those of other policymakers, emphasizing one of the more dovish attitudes among major central banks. In other news, the Nikkei 225 Index gained 0.42%, while the wider Topix Index gained 0.53% on Thursday. This extends a three-day winning run as local technology companies followed Wall Street counterparts' strong overnight finish. In the meanwhile, gains were limited as investors remained cautious ahead of U.S. inflation data.
CAD
The Loonie closed 0.32% higher before consolidating its gains on Thursday morning. The Canadian dollar gained momentum versus the U.S. dollar yesterday as equities and oil prices rose. Meanwhile, Bank of Canada Governor Tiff Macklem said that the future course of interest-rate rises will be determined in part by whether or not the country's businesses increased their investment. Meanwhile, the yield on Canada's 10-year government bond surpassed 1.89% in the second week of February. This provides an impetus for a return to levels seen in March 2019, as rising U.S. Treasury yields kept investors concerned about increased inflation and tighter monetary policy. In other news, the S&P/TSX, Canada's main stock index, closed 1.1% higher on Wednesday, a level not seen since November 25th. This extended gains for a second straight session as strong earnings rekindled investors' appetite for risk.
MXN
The Mexican Peso closed 0.66% higher and continued to strengthen modestly this morning. The upward momentum comes on the heels of elevated inflation rates. Mexico's annual inflation rate fell to 7.07% in January 2022 from 7.36% the previous month, the lowest in three months. However, it managed to stay close to a 20-year high of 7.37% in November. Meanwhile, investors are eagerly awaiting the Central Bank of Mexico's (Banxico) interest rate announcement as the Latin American economy struggles to manage increasing consumer costs. Economists predict Mexico's central bank to raise its benchmark rate by 50 basis points to 6% in its first decision under new governor Victoria Rodriguez Ceja. This leaves the door open for more, depending on fresh information, at Thursday's meeting.
CNY
The Chinese Yuan closed 0.03% higher on Wednesday. On Thursday, the Yuan moved up against the U.S. dollar but it remained under pressure from rising policy divergence, as impending rate hikes in the United States contrasted with monetary easing in China. The People's Bank of China has reduced many major short- and medium-term interest rates, with experts anticipating additional easing measures in the coming months, including a 50 basis point reduction in the reserve requirement ratio. In other news, Chinese banks extended a record CNY 3.98 trillion in new Yuan loans in January 2022. This has managed to exceed market expectations of CNY 3.69 trillion and more than triples the CNY 1.13 trillion extended in December, as the central bank tries to stimulate lending to prop up sluggish economic growth.
BRL
The Brazilian Real extended gains for the third consecutive session, closing at 0.32% higher against the greenback. In doing so, the currency of the largest economy in Latin America shows an accumulated return for the year of over 8%, leading to the best performance in the region. Additionally, the market is again betting that 2022 will be a good year for the currency, on a correction after many years of discounting, amid high-interest rates. Furthermore, the political risk derived from the presidential election may already have been priced. Meanwhile, the IBGE (Brazilian Institute of Geography and Statistics.) announced this Wednesday that the National Consumer Price Index (IPCA) decelerated to 0.54% in January, after registering a rate of 0.73% in December. Although it is the highest result for the month of January since 2016, the number came in line with market estimates and suggests that the high-interest rate is dampening the rise in prices.
Want the Daily Market Pulse delivered straight to your inbox?