Daily Market Pulse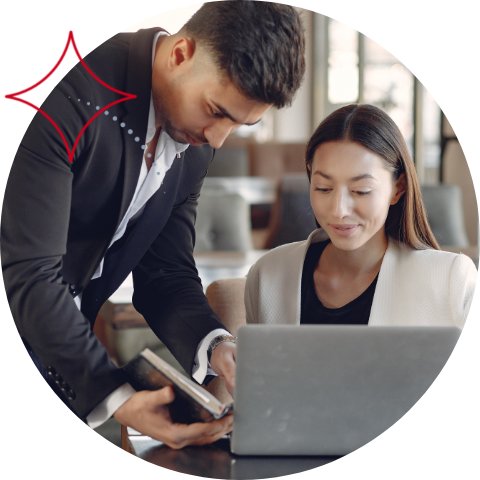 Dollar reacts to CPI figures
6 minute read
USD
Major currency pairs are struggling to make a decisive move in either direction as market participants remain on the sidelines ahead of the July inflation report from the U.S. Bureau of Labor Statistics. The U.S. dollar index continues to move up and down in a tight range in the European morning, after closing the previous day with minor losses (0.15%). The annual Consumer Price Index (CPI) in the United States is expected to fall to 8.7% in July from 9.1% in June, while the annual Core CPI is expected to rise to 6.1% from 5.9%. Early Wednesday, the market mood remains cautious, with U.S. stock index futures trading in negative territory and the benchmark 10-year U.S. Treasury bond yield remaining stable at around 2.8%.
EUR
After a small gain (0.04%) against the U.S. dollar yesterday, the euro is trading sideways this morning. According to recent data, Germany's annual CPI stood at 7.5% in July, matching the flash estimate and market expectations. At the same time, Northwest Europe is bracing for a harsh winter due to historically low levels of diesel, a fuel that powers a large portion of the economy. The region's stockpiles of road diesel, heating oil, and other diesel-type fuel are expected to dwindle this November to their lowest level since data began in 2011.
GBP
The British Pound gained some traction this morning after closing 0.04% lower the previous session. The Bank of England's latest recession warning, combined with rising expectations of another 75 basis-point interest-rate hike in the United States keeps the sterling with material downside risk. Meanwhile, first-time home buyers in the United Kingdom are stretching themselves as they try to buy a home, with more people taking out mortgages that will take longer to pay off than ever before. In June, the average term of a first-time buyer's home loan reached a new high of 30 years. In other news, London shares were trading flat with a negative bias on Wednesday, as investors remained cautious ahead of a U.S. inflation reading due later today, while also digesting a slew of corporate updates.
JPY
Following a marginal profit yesterday, the Japanese yen maintains its positive momentum in today's session. The market is expected to remain very noisy based on the interest rate differential between Japan and the United States, as the Bank of Japan has been buying bonds in order to keep Japan's 10-year rate at 0.25%. On the other hand, the U.S. Federal Reserve is doing everything it can to combat inflation and tighten monetary policy. The market should continue to see downward pressure on the yen in the short term, unless U.S. CPI begins to fall, which would imply that the Federal Reserve may not need to tighten monetary policy as much as previously thought. Today's inflation figures may shed more light on the outlook for the future.
CAD
The Canadian dollar gained 0.6% against the U.S. dollar yesterday before extending its uptrend this morning. Crude oil prices surged to multi-day highs following news that Ukraine has suspended Russian oil pipeline flows to parts of central Europe since early this month. This, in turn, bolstered the commodity-linked loonie. Still, market sentiment remains fragile in the face of mounting recession fears and US-China tensions over Taiwan. Investors are also concerned that a global economic downturn might reduce fuel demand. Coming up, traders are looking for opportunities in the Loonie based on broader market risk sentiment, upcoming U.S. CPI data, and oil price dynamics.
MXN
The Mexican peso recovers ground after falling 0.26% in the previous session. According to the most recent inflation figures, Mexico's annual inflation rate increased to 8.15% in July 2022 from 7.99% the previous month, the highest reading since 2000 and slightly higher than expectations of 8.13%. The core inflation rate increased to 7.65%, the highest since 2000, and up from 7.49% the previous month. Consumer prices rose 0.74% month on month, roughly in line with expectations of 0.72% and down from 0.84% in June. As the central bank struggles to control stubbornly high inflation, the red hot inflation figures are raising expectations of further interest rate hikes in tomorrow's meeting.
CNY
In today's session, the yuan fell against the dollar as Chinese inflation data came in lower than expected. Consumer prices in China rose 2.7% year on year in July, the fastest rate in two years but less than the 2.9% forecast. Producer prices rose 4.2%, the slowest rate in 17 months and less than the 4.8% predicted by analysts. The Chinese central bank's stance of keeping policy accommodative in the face of rising global interest rates is supported by relatively mild inflation pressures on the mainland. The yuan is also vulnerable to sharp moves in the face of resurgent domestic Covid-19 outbreaks, property sector risks, and simmering U.S.-China tensions over Taiwan.
BRL
On Tuesday, the Brazilian real spiked to close 0.59% higher against the U.S. dollar. Investors digested the most recent Copom (Monetary policy meeting) minutes as well as domestic inflation data. Brazil's annual inflation rate fell to 10.07% in July 2022 from 11.89% the previous month, almost in line with market expectations. due to fuel price cuts, and the Central Bank reiterated the market's expectation of a probable end of the cycle of high-interest rates. Also, consumer prices fell by 0.68% month on month, the most on record, due to recent reductions in fuel and electricity prices. Traders are now watching for clues about the Fed's policy direction in a key U.S. inflation report due later in the day.
Want the Daily Market Pulse delivered straight to your inbox?