Daily Market Pulse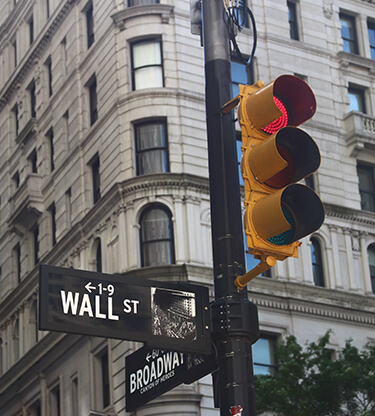 New month, same old story
USD
A new month begins with an old tune: dollar weakness. The USD is lower this morning against the EUR, GBP, JPY, and CAD. The continued fallout from last week's Fed announcement as well as hopes for vaccines and a positive equity market continue to weigh on the greenback. During a speech yesterday, Fed Vice Chair Richard Clarida played down additional moves by the Fed, which included negative interest rates, but the market sees the prospects of longer-term lower rates and this as well puts pressure on the USD. The impasse between the Democrats and the Republicans regarding fiscal support continues, with no end in sight. Traders will be looking at the release of US PMI numbers later this morning. Markit Manufacturing PMI for August is due and is expected to improve to 53.6, from last month's 50.9. Then, ISM Manufacturing PMI is due today and is expected to rise to 54.5, from last month's 54.2. Lately, these numbers have had more impact on the equity markets than the USD. Stock futures were relatively unchanged overnight after the equity markets finished their best August in more than 30 years. The Dow's composition changed on Monday with Apple's 4-for-1 stock split taking effect. While PMI numbers are important, the market is focused on Friday's non-farm payroll report. US Treasury yields are higher this morning, with the 10-year note trading at 0.7081%, and the 30-year bond trading at 1.4832%. Pressure may remain on the USD.
EUR
EUR/USD is trading off overnight highs but still looks very well bid entering into the North American trading day. Overnight, the single currency tested resistance levels and pushed RSI above the overbought 70-level. The currency failed to take out significant resistance and has fallen back a bit, with RSI now at 61. The currency pair is trading well above the moving averages. Eurozone CPI came out lower than expected at -0.2% in August while the Manufacturing PMI met estimates with a 51.7 reading. COVID concerns continue in Europe with cases rising quickly in France, as well as Spain. Germany's economy is looking better and Economy Minister Peter Altmaier will be publishing an upgraded growth forecast for Europe's leading economy, which is helping to support the EUR. The new forecasts revised the GDP estimate to -5.8% from the previous forecast of -6.3%. For the time being, it seems all is EUR positive, however the specter of another COVID breakout could change the fortunes of the EUR very quickly. A combination of virus concerns and breaking through serious psychological resistance levels could see the EUR pause for the moment.
GBP
GBP/USD continues to trade higher as it has hit its highest levels since December. Technically, the pound is trading well above the moving averages, while RSI is currently at an overbought level of 76. The RSI level implies there could be some temporary correction as the currency pair is overbought. Having broken through resistance levels overnight, the pound could be heading towards levels not seen since May 2018. The UK manufacturing sector activity expanded less-than-expected in the month of August, according to the final report from IHS Markit. The seasonally adjusted IHS Markit/CIPS UK Manufacturing Purchasing Managers' Index (PMI) was revised lower to 55.2 in August versus 55.3 expected. Brexit talks remain stuck but investors seem to have priced that in. It seems that only an announcement of a breakup of negotiations could send sterling lower, but that seems unlikely. Rishi Sunak, Chancellor of the Exchequer, is set to announce tax hikes. According to some reports, he will announce a tax on gasoline, and possibly an increase in corporate taxes. The higher the taxes, the more pressure we could see on the pound for sterling. A minor increase could allow for further gains GBP gains.
JPY
USD/JPY is trading off overnight lows and is currently trading in the middle of the overnight range. Moving averages are converging with the 100-day looking to cross the 50-day moving average to the downside. RSI is presently neutral at 50, and the market looks like it wants to test support levels that could bring USD/JPY to its August 2020 low. Japan's PMI manufacturing came in at 47.2 in August, up from July's 45.2. Markit noted this was the slowest fall in output and new orders since early 2020. Export sales also declined at their weakest rate in seven months. There was also a modest drop in employment. Annabel Fiddes, Economics Associate Director at IHS Markit, said: "The latest PMI data shows that Japan's manufacturing sector is moving closer to stabilization in August, as firms signaled weaker drops in output and orders. It is hoped that as economies around the world reopen and business operations normalize, this will feed through to firmer customer demand and recovery of Japanese manufacturing activity in the months ahead." As the dollar faces pressure over the coming trading days, the USD/JPY may trade lower.
CAD
USDCAD seems to be continuing in its bearish direction as moving averages continue to point lower. The currency pair is trading well below the averages as bullish sentiment has enveloped the Canadian Dollar. Concerns of an oversold market have come into view as the RSI is now trading below the 30-level at 28. On its present course, USD/CAD could test the yearly low set on January 8, 2020. Oil prices are holding onto their gains, supporting commodity currencies such as the Canadian dollar. Brent crude futures rose $0.49 to $45.77 a barrel, while U.S. West Texas Intermediate crude futures rose $0.37 cents to $42.98 a barrel. Investors are moving out of safe-haven U.S. dollar trades and shifting into risk assets, which is helloing oil prices. As the USD weakens, oil, and other commodities priced in dollars are more attractive to global buyers. Concern remains for regarding COVID-19 and whether lockdowns will stall the recovery in fuel demand. Any news of new breakouts and extended lockdowns would affect oil prices and thus affect the USD/CAD. Since USD/CAD is presently in an oversold position there is a possibility of a "short-cover" rally.
MXN
According to Mexican health officials, Sonora is one of 10 states where risk has dropped from high to medium for the spread of the coronavirus. But local health experts are urging residents not to let their guard down. Sonora is now considered yellow according to Mexico's four-color semáforo, or traffic light, coronavirus rating system. That will allow more businesses and public spaces to reopen at reduced capacity. Federal health officials say the risk level was downgraded based on 10 indicators related to the spread of the virus, hospital saturation, and mortality rates. But Sonoran Health Secretary Enrique Clausen says that shouldn't give residents a false sense of security. "As long as there's a traffic light, there's a risk. There will only be zero risk when the pandemic is over," he said in a press conference held over the weekend. He also said the while Sonora dropped from maximum to high risk in August, risks now have been reduced again to medium risk, the situation is still dire. And he encouraged Sonorans to continue taking precautions seriously to protect themselves and their families. Federal authorities also emphasized, following local health recommendations that some areas may be at higher risk than the state overall.
CNY
China Caixin PMI Manufacturing rose to 53.1 in August, up from 52.8, and higher than the expected 51.3. Markit noted that the sharpest increases were in output and new orders. New export work rose for the first time in 2020 and employment moved closer to stabilization. Wang Zhe, Senior Economist at Caixin Insight Group said: "Overall, the post-epidemic economic recovery in the manufacturing sector continued. Supply and demand expanded with the pickup in overseas demand. Backlogs of work continued to increase. Both quantity of purchases and stocks of purchased items also grew. Companies' future output expectations remained strong, reflecting a positive outlook for the manufacturing sector for the year ahead." Zhe also noted that "Employment remains an important focus. The expansion of employment relies on long-term improvement in the economy. Macroeconomic policy supports are essential, especially when there are still many uncertainties in domestic and overseas economies. Relevant policies should not be significantly tightened." The positive PMI result has helped move other currencies higher against the USD as traders view improvement in the world's second-largest economy has positive for global growth.
BRL
With 15,151 new Infections, Brazil now has more than 3.86 Million Cases of Covid-19 Brazil recorded these 398 new deaths between Saturday and Sunday, totaling 120,896 deaths from the novel coronavirus since the beginning of the country's pandemic. The number of confirmed cases of the disease reached 3,862,116, with 15,151 new infections since the previous day, according to data from the press consortium, closed daily at 8 pm. The state of São Paulo remains the most affected by the new coronavirus, registering 29,978 deaths due to Covid-19 and 803,404 confirmed cases since the beginning of the pandemic. Following the list of federation units with the highest number of deaths, Rio de Janeiro, Ceará, Pernambuco, and Pará appear. Brazil has a rate of about 56.9 deaths per 100 thousand inhabitants.
Want the Daily Market Pulse delivered straight to your inbox?