Daily Market Pulse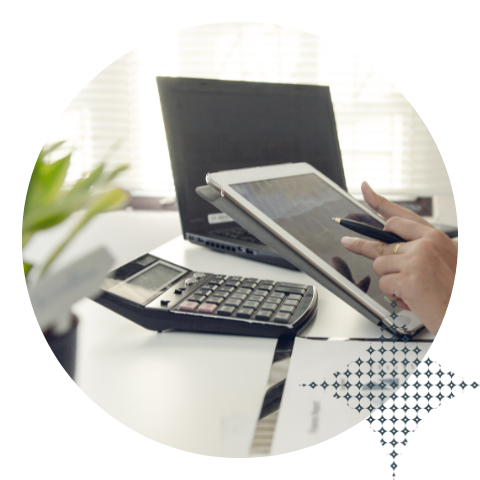 Dollar eases with improved market mood
USD
The dollar is struggling to find demand on Tuesday as market participants evaluate their positions ahead of Wednesday's crucial Fed policy announcements. That said, the U.S. dollar index is trading in negative territory in the early European morning, while U.S. stock futures are up 0.4% to 0.6%, indicating an improving market attitude. Markets are now anticipating tomorrow's update. The Fed is largely expected to raise interest rates by 75 basis points this week, but markets will be watching for indications on future tightening plans since a dovish surprise might weigh on the dollar. Similarly, economists stated that the U.S. economy proved more resilient than expected despite slower global growth, boosting bets on additional monetary tightening.
EUR
The Euro failed to capitalize on hot eurozone inflation statistics on Monday, but it did manage to shift north early Tuesday amid widespread selling pressure on the greenback. The common currency was up 0.6% for the day at the time of reporting. Consumer prices in the currency bloc surged to a new record of 10.7% in October, above predictions of 10.2% and putting extra pressure on the European Central Bank as the need for tighter monetary policy weighs against growing growth concerns. The ECB already increased its deposit rate by 75 basis points to 1.5% last week, the highest level since 2009.
GBP
Following Monday's sharp drop (1.26%), the Sterling recovered and rose on Tuesday amid the improved market sentiment. The nomination of Rishi Sunak as the new Prime Minister of the United Kingdom restored some market confidence that had been shaken by former Prime Minister Liz Truss's mini-budget. The new government is now debating tax and spending policies ahead of the November 17th economic statement. On the same lines, a story published late Monday stated that British Prime Minister Rishi Sunak was about to sign off on a general tax increase. Elsewhere, traders are anticipating the Bank of England's monetary policy decision on Thursday. The central bank is scheduled to raise key interest rates by 75 basis points, marking its eighth straight rate hike.
JPY
The Japanese Yen rose today against the U.S. dollar as traders awaited the U.S. Federal Reserve's interest rate decision this week. Japan's finance ministry also reported that it spent approximately $43 billion to boost the Yen between September 29 and October 27, with Minister Shunichi Suzuki claiming that currency interventions had "some effects." Nonetheless, the Yen remained under pressure due to a growing policy divergence, with the Bank of Japan maintaining its ultra-low interest rate policy while the U.S. Federal Reserve is projected to tighten more to combat persistent inflationary pressures. Japan's reliance on foreign commodities has also weighed on its currency, as businesses have been obliged to buy even more dollars to settle imports.
CAD
The Canadian dollar is on the mend today after falling 0.21% yesterday. Investors, on Monday, continued to examine the impact of monetary tightening by major central banks this year. In today's session, West Texas Intermediate (WTI) oil futures rose to approximately $88.50 per barrel, rebounding from their weekly lows of $85.30 due to a significant depreciation of the currency and tight global supply. As a result, the Loonie appreciated it. In addition, the announcement of an improved Chinese Caixin Manufacturing PMI and expectations that the Fed may temper its aggressive approach amid signs of a slowdown increase global risk sentiment. Bank of Canada governor Macklem and policymaker Roger are scheduled to speak later today, providing freshl momentum to the Loonie.
MXN
Following a minor loss yesterday (0.08%), the Mexican Peso is rebounding amid the dollar's sell-off session on Tuesday. Meanwhile, according to new statistics, Mexico's seasonally adjusted manufacturing confidence index fell to 49.8 in October 2022 from a revised 50.2 the previous month. It was the lowest reading since April 2021, as current investment sentiment and the firm's financial situation worsened. Elsewhere, investors analyzed new growth data and assessed its influence on the Bank of Mexico's impending actions. Despite increasing inflation and significant rate hikes by the Banxico, the Mexican economy increased by 1% in the third quarter, exceeding estimates of a 0.7% increase and marking the country's fourth straight quarter of expansion.
CNY
The offshore Yuan has risen against the dollar today amid speculation that Chinese officials are planning to relax stringent Covid controls progressively. Nonetheless, the Yuan stayed near record lows as disappointing Chinese manufacturing PMI data contributed to the world's second-largest economy's already bleak outlook. According to a private study, China's factory activity declined for the third consecutive month in October owing to Covid-related interruptions, confirming dismal official figures. The Yuan was also under pressure from aggressive U.S. Federal Reserve monetary tightening, which resulted in even larger interest rate differentials, as the People's Bank of China is required to maintain an accommodative monetary policy in order to support a shaky economic recovery.
BRL
The Brazilian Real gained more than 2% yesterday following Luiz Inácio Lula da Silva's election victory on Sunday, with investors focusing on the fiscal agenda of the future government and hopes that the Federal Reserve may halt the pace of interest rate hikes next month. During Lula's campaign, investors reacted positively to rumors of the choice of a market-friendly finance minister, such as former Central Bank president Henrique Meirelles. Markets will be watching Lula's nominations to other ministries in addition to his economic portfolio. In other news, the Central Bank boosted today its projection for next year's inflation from 4.6% to 4.8% on Tuesday. As a result, the Central Bank began to estimate that the target ceiling would be breached next year. Investors are also looking forward to the outcome of the U.S. Federal Reserve's monetary policy meeting on Wednesday.
Want the Daily Market Pulse delivered straight to your inbox?