Daily Market Pulse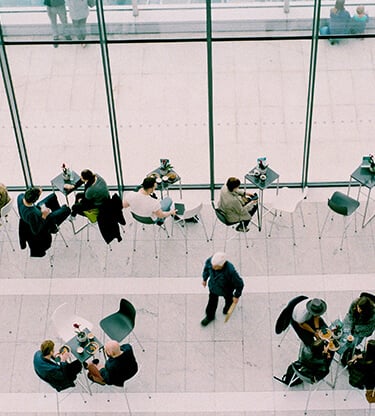 Dollar index steady, ahead of all important tapering decision
USD
The U.S. dollar index, which tracks the performance of the greenback against a basket of six major currencies, rallied over 1% during Friday's trading session, following the release of Core Personal Consumption Expenditure, the Fed's favourite gauge of inflation, which revealed easing inflationary pressures for the first time in months, posting 3.6% vs 3.7% previously anticipated. Additionally, Michigan Consumer Sentiment also added to the high morale in the country, with upbeat results closing the month on a strong note. The PCE reading induced high hopes of tapering hints, providing leeway for policymakers to withdraw stimulus as they become less concerned about crippling the economic recovery. However, Fed policymakers continue to stay awake at night amid limping unemployment, which continues to recover at a slower pace than it should, as well as upcoming non-farm payroll readings on Friday which will provide further insight for market participants. Additionally, the Democrats are looking to vote on President Joe Biden's revised infrastructure bill on Tuesday, after adding the latest revision to the 1.75 trillion bills on Sunday. The news underpinned index futures, which registered modest gains in the early hours of the European session. On the other hand, the U.S. treasury yields continue to move sideways around 1.5% despite Friday's upbeat results, although investors remain focused on the flattening curve. However, the Federal Open Market Committee is due to meet on Wednesday, and they expect to make a major decision to proceed with withdrawing economic stimulus without taking a look at job reports due on Tuesday, although recent PCE reading gave peace of mind for hawkish policymakers to push forward with their agenda. Nonetheless, investors prepare for ISM Manufacturing PMI later today, which will provide useful data to assess the economic activity in the country.
On Monday 11/01: ISM Manufacturing PMI ¦ ISM Manufacturing New orders ¦ Construction Spending ¦ Markit Manufacturing PMI
On Tuesday 11/02: Redbook Index ¦ Total Vehicle Sales
On Wednesday 11/03: ADP Employment Change ¦ Markit Services PMI ¦ Markit PMI Composite ¦ ISM Services PMI ¦ ISM Services Employment Index ¦ Factory Orders ¦ Fed Interest Rate Decision ¦ Fed's Monetary Policy Statement ¦ FOMC Press Conference
On Thursday 11/04: OPEC Meeting ¦ Goods and Services Trade Balance ¦ Nonfarm Productivity ¦ Initial Jobless Claims ¦ Unit Labor Cost ¦ Initial Jobless Claims
On Friday 11/05: Nonfarm Payrolls ¦ Average Hourly Earnings ¦ Labor Force Participation Rate ¦ U6 Underemployment rate ¦ Unemployment Rate
On Sunday 11/07: Daylight Saving Time Ends
EUR
The common currency suffered a major pullback on the last day of the month, amid upbeat data readings in the U.S. feeding hopes of Fed officials initiating their tapering phase in their upcoming meeting this Wednesday. The EUR fell back 0.69% against the greenback, erasing gains recorded during the past couple of weeks. Moreover, the 10-year German Bund yield approaches positive territory for the first time since May 2019, amid sustained inflation in the bloc, which keeps policymakers on the edge of their seats. Amid a lack of European data during today's session, market participants will stay tuned to the U.S. releases as the main drivers of the pair in addition to risk flows. However, tomorrow, Markit Manufacturing PMI will provide a useful gauge for investors to make their own bets, while on Wednesday, key Unemployment readings are expected to improve 0.1%, from 7.5% in August to 7.4% in September. Interestingly enough, the European Commission is due to release its Economic Growth forecasts, which will be important drivers for market participants to set growth expectations.
On Tuesday 11/02: Markit Manufacturing PMI
On Wednesday 11/03: Unemployment Rate
On Thursday 11/04: Markit Services PMI ¦ European Commission releases Economic Growth Forecasts ¦ Markit PMI Composite ¦ Producer Price Index
On Friday 11/05: Retail Sales
GBP
The British Pound suffered strong losses by the second half of Friday's session, amid consumer sentiment bolstering in the U.S. and softer than expected inflation readings, which induced high hopes of tapering for policymakers. Cable now flirts with the lowest levels in three weeks, amid Brexit jitters and investor cautiousness ahead of key central bank meetings this week. The ongoing dispute over the post-Brexit fishing rights between the U.K and France, along with a row over the Northern Ireland Protocol, added pressure to the pound. However, expectations of an imminent rate hike by the Bank of England helped limit any deeper losses and helped cable to stabilize during the early hours of Monday's trading session. Market participants remain cautious ahead of Fed's monetary policy decision on Wednesday, and BoE interest rate decision on Thursday, as the main drivers of cable this week.
On Monday 11/01: Markit Manufacturing PMI
On Wednesday 11/03: Nationwide Housing Price ¦ Markit Services PMI
On Thursday 11/04: Bank of England Monetary Policy Report ¦ BoE MPC Vote Rate Unchanged ¦ BoE Asset Purchase Facility ¦ Monetary Policy Summary ¦ BoE MPC Vote Count ¦ Bank of England Minutes ¦ BoE Interest Rate Decision ¦ BoE Governor Bailey Speech
On Friday 11/05: Halifax House Prices
JPY
The Japanese Yen remains subdued against the dollar amid hawkish expectations from U.S. policymakers and Japan's snap election results, which has underpinned the risk sentiment in the global market. Monday headlines announced the victory of Fumio Kishida in Japan's snap elections, with the Liberal Democrat Party keeping majority power despite analysts' projections of them having fewer seats in the result. The Prime minister hinted at more stimulus and rejected the idea of a sales tax hike in Japan, which in turn could add to the positive mood and weigh on the Japanese safe-haven appeal. Coming up, BoJ Monetary policy meeting minutes are due to be released today, which might reveal new information with potential impetus over the pair after the positive PMI reading posted earlier today.
On Monday 11/01: Jibun Bank Manufacturing PMI
On Tuesday 11/02: BoJ Monetary Policy Meeting Minutes ¦ Monetary Base ¦ Culture Day
On Thursday 11/04: Jibun Bank Services PMI
On Friday 11/05: Overall Household Spending
CAD
The Canadian Dollar remained resilient from Friday's weaker than expected Canadian GDP release, which limited losses against the greenback. Last week, the Bank of Canada surprised market participants by abruptly ending its bond-buying programme and pulling forward its expected timeline for interest rate hikes. The BoC forecasts that inflation is on pace to hit the 2% target in the second or third quarter of 2022, setting the stage for an earlier than expected monetary policy tightening cycle. Additionally, amid a broader risk-on mood, the West Texas Intermediate edges higher during the early hours of the trading session, changing hands at USD 84 per barrel and closer to the multi-year highs, just above USD 85.
On Monday 11/01: Markit Manufacturing PMI
On Tuesday 11/02: Building Permits
On Thursday 11/04: Imports ¦ Exports ¦ International Merchandise Trade
On Friday 11/05: Unemployment Rate ¦ Participation Rate ¦ Average Hourly Wages ¦ Net Change in Employment ¦ Ivey Purchasing Managers Index
MXN
The Mexican Peso suffered severe losses against the greenback during the early hours of the trading session, amid hawkish expectations of U.S. policymakers withdrawing stimulus, and U.S. treasury yields feeding the demand for dollars. Additionally, Mexico's President Andres Manuel Lopez Obrador continues to defend his controversial electricity reform, this time brushing off the negative environmental implication of his proposed programme. This week, Consumer Confidence readings are expected to be released by Friday this week, with investors setting consensus at 43.2, slightly lower than its previous release.
On Tuesday 11/02: Day of the dead
On Friday 11/05: Consumer Confidence
CNY
The Chinese Yuan edged marginally higher during the early hours of Monday's session, following the release of manufacturing PMI data in the country. According to Chinese authorities, the country's manufacturing PMI declined to 49.2 in October, recording the second consecutive month that the PMI has been below the expansion zone of 50. Additionally, Caixin's reading showed a slight rise in October, printing 50.6 above market expectations at 50. Mixed PMI readings keep the market cautious, especially as the economy continues to struggle with a limping Real Estate sector, which is suspected that one-third of real estate developers will struggle to repay their obligation in the next year.
On Monday 11/01: Caixin Manufacturing PMI
On Wednesday 11/103: Caixin Services PMI
On Sunday 11/07: Exports ¦ Imports ¦ Trade Balance ¦ Foreign Exchange Reserves
BRL
The Brazilian Real surprisingly held steady on Friday's session, despite the broader dollar strength arising from softer inflation readings in the U.S., giving leeway for policymakers to start tapering, in addition to consumer sentiment data suggesting high morale in the country. Confidence Index reading in Brazil for the commerce and service sectors showed an uptick in market morale during the month of October, in comparison to September. Economists believe that this result was due to an improvement in the perception of both the current situation and the outlook over the coming months. However, low consumer confidence, high levels of political uncertainty, inflation, and the slow recovery of the labour market are still in two-digit numbers, underpinning a challenging market outlook for the retail sector.
On Monday 11/01: All Saints' Day ¦ HSBC PMI Manufacturing ¦ Trade Balance
On Tuesday 11/02: All Souls Day
On Wednesday 11/03: Fipe's IPC Inflation
On Thursday 11/04: Industrial Output
Want the Daily Market Pulse delivered straight to your inbox?