Daily Market Pulse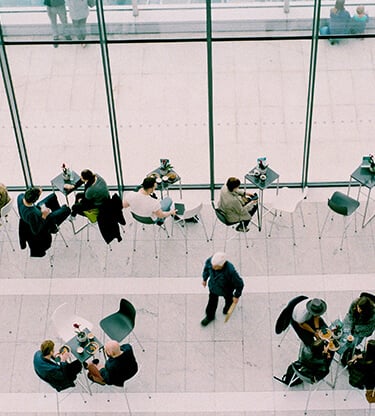 A new month begins with USD lower
6 minute read
USD
Looking at the markets this morning as we begin the new month, the same concerns remain over rising tensions between the U.S. and China. On Friday, President Donald Trump said the U.S. would end its special treatment towards Hong Kong. The announcement came after China had approved a national security bill that would increase the mainland's power over the city. However, Wall Street breathed a sigh of relief as President Trump did not say he would pull the U.S. out of the phase one trade deal reached earlier this year. Adding to market concerns, are the U.S. states beginning to re-open their economies. As US cities reopen, there is concern over a second wave of the Coronavirus pandemic, and these fears may weigh on the equity markets. Some analysts expect the market to take a pause and possibly pull back a bit. Overnight, DOW Futures were pretty flat, indicating a quiet opening to the US equity markets later this morning. The USD is lower this morning, as riskier currencies are leading the charge. The Australian Dollar has led the charge against the greenback, as EUR, GBP, JPY, and CAD have risen against the USD as well. The Reserve Bank of Australia, RBA, is one of three central banks meeting this week and are expected to keep policies unchanged. US Treasury yields are slightly higher this morning with the 10-year note trading at 0.6673% and the 30-year bond trading at 1.4347%. On the economic data front, Market Manufacturing PMI for May is due and is expected to rise to 39.8 from last month's 36.1. ISM Manufacturing PMI is expected to rise to 43 from 41.5.
EUR
EUR/USD is trading off overnight highs as technical resistance levels were tested but not broken. Some early profit-taking saw the single currency move below overbought RSI levels. The EUR will continue to react to US-China tensions but it could take some time to break through these resistance levels. Having hit a two-month high against the USD on Friday, this trading "breather" is not surprising. The European Central Bank will meet this week and is expected to approve the proposed EUR750 billion Coronavirus recovery fund. Traders seem to be focusing on this rather than Eurozone inflation numbers which show headline CPI coming in at 0.1% year-on-year in May, the lowest level reported since June 2016 and falling short of the expected 0.2%. Core CPI figures remained the same at 0.9% from last month. Traders will continue to monitor the opening of European economies, as concerns over a second wave of the virus remain. The EUR remains in a positive trading range while trading above the 50, 100, and 200-day moving averages.
GBP
GBP/USD is also higher this morning and also trading off overnight highs. From a technical perspective, the recent bullish move has taken a break amid some profit-taking, while the pound remains just below 70 on the RSI. Traders seem to have ignored the release of UK Manufacturing PMI, which came in at 40.7 for May, slightly higher than the 40.6 expected. The pound seems poised to regain its upward momentum, but any moves later today would look to be a USD move rather than a GBP move. Brexit talks continue this week on Tuesday, but comments made late last week by chief UK negotiator David Frost were not optimistic. He stated that the EU mandate was not likely to produce a deal. His comments were met by EU negotiator Michel Barnier responding that the UK has taken "three steps back". The next few days of negotiations are critical and we will see if there is any progress made this time around. Low hopes for any deal have continued to weigh on UK equities.
JPY
USD/JPY has bounced off overnight lows, as traders' desire for safe-haven status is being offset by Japanese economic releases. Japan PMI Manufacturing came in at 38.4 in May, down from 41.9 in April, the lowest number since March 2009. Production fell at a higher rate than expected due to the Coronavirus. New orders fell to a level not seen since the financial crisis. Suppliers' delivery times were lengthened once again. According to Markit Economics, "While easing lockdown measures will be positive for the economic environment, it is clear that dislocations will remain, which will continue to hinder supply chains..." They also stated that manufacturing demands will remain fragile. Japanese PM Shinzo Abe stated overnight that the government will submit its second additional budget proposal to parliament next week. This budget would fund a new USD 1.1 trillion stimulus package to help tackle the virus's impact on the Japanese economy. Technically, the move off of overnight lows gives traders more room to sell USD/JPY and move back into safe-haven trades.
CAD
USD/CAD is trading lower this morning, as oil prices traded quietly overnight. Brent crude was up $0.10 at $37.94 per barrel, while US crude fell $0.10 at $35.39 per barrel. Market news of a report that OPEC and Russia were close to a deal to extend oil cuts was offset by the continuing tension between the US and China. OPEC and Russia are expected to move their planned June 9-10 meeting ahead to meet on June 4th. The market has seemingly already priced in a positive agreement coming from this meeting. The Canadian Dollar is gaining based on overall USD pressure as the currency pair has tested three-month lows before bouncing off support levels. Technically, the USD/CAD is trading below the 50, 100, and 200-day moving averages and overall USD bias seems stronger than oil pricing influence. Expect USD/CAD to move a bit lower during trading today.
CNY
China's Caixin PMI manufacturing rose to 50.7 in May, up from 49.4 in April and back into expansion territory. Any number above 50 means an economy is expanding, while below 50 means an economy is contracting. According to senior economist at Caixin Insight Group, "Supply was generally stronger than demand in the manufacturing sector, as production continued its expansion amid a broader economic rebound while demand had yet to recover." It was also noted that sluggish exports continued to drag down demand as the virus continued to spread overseas. Stabilization of the job market will be a top priority of policymakers' agenda this year according to a government report. Trying to improve the employment index is not an easy task. Traders will be watching to see what responses come from the Chinese government after President Trump's remarks on Friday.
Want the Daily Market Pulse delivered straight to your inbox?