Daily Market Pulse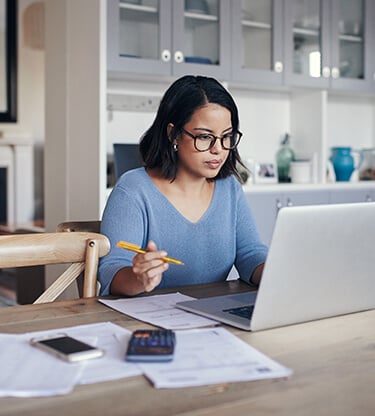 Dollar negative for second day
USD
The U.S. dollar index, which measures the greenback's performance against a basket of six major currencies, closed 0.72% lower before consolidating its gains on Tuesday morning. The greenback's corrective decline appears to be intact for another session on Tuesday after the U.S. dollar index touched an 18-month high last week in anticipation of a stronger pace of Federal Reserve policy tightening. In doing so, the U.S. dollar follows the softening tone in U.S. Treasury yields across the curve. Furthermore, U.S. equity markets extended their rally on Monday against the backdrop of a persistent risk-on sentiment, while not-so-hawkish remarks from Fed speakers also contributed to the positive tone in stocks. In other news, Atlanta Fed President Raphael Bostic stated last weekend that if inflation remains stubbornly high, the Fed may hike interest rates by half a percentage point. Moving forward, investors will be looking for Friday's nonfarm payrolls in the United States to assess the labor market's rebound, along with a slew of central bank monetary policy announcements. Besides that, the ISM Manufacturing PMI and Markit's final Manufacturing PMI will be in the spotlight today.
EUR
The Euro closed 0.76% higher and continues its rally this morning. As a result of the sustained U.S. dollar weakening and improving optimism in the risk complex this week, the common currency has gained more than a cent since Friday's new lows. Meanwhile, the Eurozone's GDP in the fourth quarter came in at 0.3%, as forecast, while it fell to 4.6% on an annual basis, vs 4.7% expected. Furthermore, the IHS Markit Eurozone Manufacturing PMI was lowered to 58.7 in January 2022 from 59 in December, but it still indicated the highest expansion in factory activity in five months, with production, new orders, and employment all increasing faster. Prospects have also improved, with a significant reduction in supply chain delays playing a key part in pushing producers to raise their forecasts for growth in the next year to the highest level since last June. Coming up, traders will look to the European Central Bank's (ECB) bank lending survey and Unemployment figures to drive Euro prices further.
GBP
The Pound Sterling closed 0.27% higher followed by tracking the rest of its risk peers and extending its rally on Tuesday morning. As a response, the British pound recovered from over-a-month lows reached last week against the backdrop of a weakening dollar and upbeat market sentiment. Furthermore, the currency rose as investors braced for the Bank of England's monetary policy meeting later this week. Market participants anticipate that policymakers would raise interest rates by 25 basis points (bps), following a 15 bps increase at the last meeting, while also beginning to trim its £875 billion government bond holdings. Meanwhile, the IHS Markit/CIPS UK Manufacturing PMI was revised up to 57.3 in January 2022 from a preliminary of 56.9 in December, but it was still lower than 57.9 in December, showing slower growth in new orders and a further easing in the rate of increase in vendor wait times. Elsewhere, the political instability surrounding "party-gate" appears to weaken the pound for the time being. In addition, Sue Gray's investigation may throw further light on this controversy in the next hours/days. Moving forward, traders will see wider market sentiments and US data release to give fresh impetus to Sterling.
JPY
The Japanese Yen closed 0.27% higher before extending its surge early Tuesday morning. Following a week of depreciation, the Japanese yen edged up against the U.S. dollar, as major currencies gained from a general dollar decline. The dollar consolidated overnight after reaching an 18-month high last week, with many predicting that the currency will underperform against advanced economies that tighten more aggressively. Meanwhile, Masato Kanda, Japan's top currency diplomat, stated that a weak Yen has both benefits and drawbacks for the economy due to the country's changing export patterns and increased reliance on imports, reflecting rising concern over the currency's weakness. The Yen came under pressure as major economies showed their willingness to normalize monetary settings, while the Bank of Japan vowed to retain its ultra-easy monetary policy in order to meet the central bank's 2% price stability target. Moving on, market investors are now awaiting data release from the U.S. economic calendar, which, together with Treasury yield rates, may affect Yen prices further.
CAD
The Loonie closed 0.52% higher followed by nudging up against the U.S. dollar on Tuesday morning. The Canadian dollar saw modest buying for the second day in a row, with bullish traders hoping to extend the recent rebound from three-week lows recorded last week. This follows on the heels of strong crude oil prices, which are still around multi-year highs, and subdued U.S. dollar prices. The black gold is still gaining traction, with assumptions that big oil producers will limit output increases, while post-pandemic demand will outlast the limited supply. Market players are now anticipating the release of the Canadian GDP report as well as the U.S. ISM Manufacturing PMI. This, together with the oil price trends, should result in some trading opportunities for the Lonnie.
MXN
The Mexican Peso finished 0.78% higher followed by extending its uptrend modestly during Tuesday morning. As a result, the Mexican Peso tracks weakening U.S. dollar prices amid market risk-on mood and mediocre GDP results. The dollar has consolidated overnight after reaching an 18-month high last week, with many analysts forecasting that it will underperform against advanced economies that tighten more aggressively. Meanwhile, Mexico's GDP increased by 1% year on year in the fourth quarter of 2021, following a 4.5% increase in the previous quarter and falling short of market estimates of a 1.3% increase. According to preliminary estimates, the Mexican economy increased by 5% in 2021, somewhat recovering from an 8.5% drop in 2020. Moving forward, traders will see wider market sentiments and U.S. data releases to drive Peso prices further.
CNY
The Chinese Yuan remained flat against the greenback on Monday amid holidays in China markets. On Tuesday, the Yuan moved up against the U.S. dollar, up from a 4-week low, as most currencies gained from a general dollar decline. The dollar consolidated overnight after reaching an 18-month high last week. Meanwhile, the Yuan remained under pressure due to widening policy divergence, as impending rate hikes in the United States contrasted with China's monetary easing. The People's Bank of China has reduced many major short and medium-term interest rates, with experts anticipating additional easing measures in the coming months, including a 50 basis point reduction in the reserve requirement ratio.
BRL
The Brazilian Real closed 0.95% higher against the greenback on Monday. The Brazilian Real rose to its highest level since October, as higher-than-expected inflation bolstered the case for The Central Bank of Brazil to adopt a more hawkish policy stance. Mid-month consumer pricing statistics revealed that annual inflation remained above 10%, exceeding market estimates and the central bank's objective of 3.5%. Since April of last year, COPOM has raised the main Selic rate by 725 basis points to 9.25%, and another 150 basis points hike is likely during its next monetary policy meeting on February 2nd. In addition, this BRL´s leap is on the back of foreign investors, who bet on local assets, boosted by high-interest rates and cheap prices. With a potential Selic at 12.5% this year, Brazil has become a hot spot when compared to other emerging countries (Mexico, India…), which favors capital inflows. Elsewhere, the Ibovespa index recovered to finish 0.2% higher on Monday, following positive cues from its American peers and backed by increases in airline and technology stocks. Traders are now looking forward to the central bank's monetary policy decision on Wednesday.
Want the Daily Market Pulse delivered straight to your inbox?