Daily Market Pulse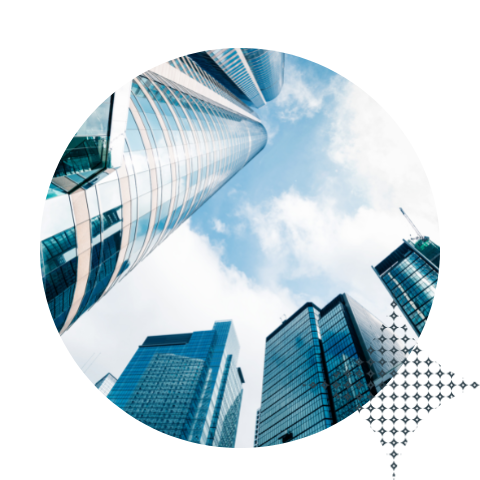 Dollar weakens amid less hawkish Fed's outlook
USD
After falling 0.30% on Friday, the U.S. dollar index appears to be hovering near its lowest levels in nearly a month, as an increased risk of a U.S. recession bolstered the case for the Federal Reserve to proceed with less aggressive monetary tightening. The Q2 GDP data was released a day after the U.S. central bank raised its policy rate by 75 basis points in a widely anticipated move, with Fed Chair Jerome Powell saying that the pace of rate increases will likely slow depending on the flow of data. Meanwhile, U.S. stock index futures are down 0.4%, indicating a cautious market sentiment at the start of the week. Investors are now waiting for the monthly jobs report, which is due on Friday, for new clues on the likely direction of U.S. monetary policy.
Monday 08/01/2022 - ISM Manufacturing PMI (Jul)
Tuesday 08/02/2022 - Fed Policymakers Speeches
Wednesday 08/03/2022 - ISM Service PMI (Jul)
Thursday 08/04/2022 - Trade Balance (Jun)
Friday 08/05/2022 - Non-Farm Payrolls (Jul) | Unemployment Rate (Jul)
EUR
Despite the dollar's weakness, the Euro struggled to gain bullish momentum after closing the previous session with 0.23% gains. Last week's positive sentiment on the Euro was based on flash reports on growth and inflation that exceeded analysts' expectations, strengthening the case for larger and faster European Central Bank interest rate hikes. The Eurozone grew by 0.7% in Q2(QoQ), exceeding market expectations of a 0.2% increase. Meanwhile, Eurozone Manufacturing Activity Falls for the first time Since June 2020 to 49.8, still remaining slightly higher than forecasts. Elsewhere, the energy crisis and the war in Ukraine continue to engulf the Eurozone economy, putting additional pressure on inflation and, as a result, interest rates.
Monday 08/01/2022 - S&P Manufacturing PMI (Jul) | Unemployment Rate (Jun)
Wednesday 08/03/2022 - Retail Sales (Jun)
Thursday 08/04/2022 - Economic Bulletin
GBP
Following a gain of over 150 pips last week, the British pound has risen to its highest level since late June as traders await the Bank of England's monetary policy decision this week. Investors expect a 50 basis point increase, which would be the largest increase in interest rates in 27 years, pushing borrowing costs to 1.75%, the highest level since 2009. The Central Bank is committed to lowering inflation from 40-year highs and has already raised interest rates by 1.15 percentage points since December. Although consumer prices have not yet peaked, inflation expectations for the next five to ten years have fallen for the second time, and the outlook for the coming year has also improved.
Monday 08/01/2022 - S&P Manufacturing PMI (Jul)
Wednesday 08/03/2022 - S&P Composite PMI (Jul)
Thursday 08/04/2022 - BOE interest rate decision
JPY
The Japanese yen is rising after closing 0.74% higher in the previous session amid a cautious market mood. According to the most recent data, the Jibun Bank Japan Manufacturing PMI was 52.1 in July 2022, compared to preliminary estimates of 52.2 and a final 52.7 in June, indicating the sector's weakest growth in ten months, amid rising energy and wage costs, as well as persistent inflationary pressures. At the same time, the Nikkei 225 Index rose 0.69%, while the broader Topix Index rose 1.02%, closing at their highest levels in nearly two months, buoyed by upbeat corporate results from major domestic firms and manufacturing data that expanded in July, albeit at the slowest rate in ten months.
Monday 08/01/2022 - Jibun Bank Manufacturing PMI (Jul)
Wednesday 08/03/2022 - Service PMI (Jul)
Thursday 08/04/2022 - Household Spending (Jun)
CAD
The Canadian dollar is up again this morning after rising 0.9% against the U.S. dollar on Friday. In July, the Loonie had a mixed performance. It initially fell to multi-year lows as the U.S. dollar strengthened. Following that, it made a significant comeback as investors embraced a more risk-taking attitude. In July, data from Canada revealed that inflation reached a new high, the labor market weakened, and the unemployment rate fell. According to new data, the economic recovery is slowing. On Monday, there will be no economic data from Canada. As a result, investors will pay close attention to the latest manufacturing data from the United States. Economists anticipate that the S&P PMI slowed to 52.3 in July.
Tuesday 08/02/2022 - S&P Manufacturing PMI (Jul)
Thursday 08/04/2022 - Trade Balance (Jun)
Friday 08/05/2022 - Net Employment Change(Jul) | Unemployment Rate (Jul)
MXN
The Mexican peso regains momentum in today's session, following a 0.42% retracement on Friday. According to preliminary estimates, the Mexican economy expanded 1.0% per quarter in the three months to June 2022, the same as in the previous period and above market expectations of a 0.8% gain. Manufacturing and services both grew by 0.9%, while the primary sector grew by 1%.. The country's economy grew by 2.1% year on year, up from 1.8% the previous quarter and exceeding a preliminary reading of 1.4% growth.
Thursday 08/04/2022 - Consumer Confidence (Jul)
CNY
The yuan closed flat against the U.S. dollar in the last session. On Monday, the yuan fell versus the dollar, retreating from two-week highs, weighed down by disappointing Chinese manufacturing activity data that highlighted the country's shaky economic recovery. Official and private surveys in China indicated a slowing of factory activity as Covid-19 flare-ups and a softer global outlook weighed on demand. Furthermore, the country's divergent monetary policy, strict zero-Covid approach, and real estate woes all contribute to the risk of increased capital outflows and further yuan depreciation. Meanwhile, escalating geopolitical tensions between China and the United States weighed on the yuan as U.S. House Speaker Nancy Pelosi led a Congressional delegation to the Indo-Pacific region this week, but left Taiwan off the agenda.
Monday 08/01/2022 - Caixin Manufacturing PMI (Jul)
Wednesday 08/03/2022 - Caixin Service PMI (Jul)
BRL
The Brazilian real fell 0.18% against the U.S. dollar in the last session. Externally, U.S. consumer spending increased more than expected in June, as Americans paid more for goods and services, with monthly inflation reaching its highest level since 2005. Markets also considered the Fed's 75 basis point hike last week, which is expected to increase the flow of dollars to that country, causing the currency's quotation to rise against the real. On the domestic front, investors remain concerned about Brazil's credibility, which was recently shaken by a constitutional amendment that expands and creates a slew of social benefits, allowing for out-of-ceiling expenditures just months before the presidential elections.
Monday 08/01/2022 - S&P Manufacturing PMI (Jul) | Trade Balance (Jul)
Tuesday 08/02/2022 - Fipe's IPC Inflation (Jul) | Industrial Output (Jul)
Wednesday 08/03/2022 - Interest Rate Decision
Want the Daily Market Pulse delivered straight to your inbox?