Daily Brief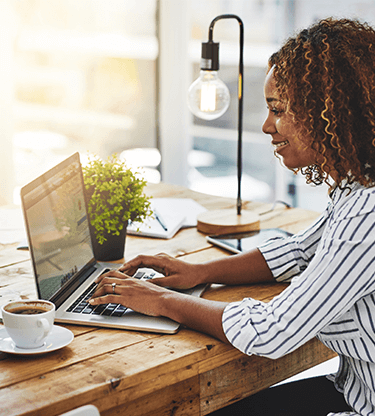 Global markets on edge after Iran missile attack
3 minute read
USD
Global markets are on edge as we begin trading this morning after Iran launched a missile attack on US forces stationed in Iraq. After initially moving much lower, both the USD and the US equity markets seem to be rebounding. This is being explained by the apparent limited loss from the strike. The DOW Futures initially fell as much as 400 points after the initial news of the missile attacks, but have since come back, and now it looks as if the DOW will open pretty flat when the U.S. equity markets open later today. After an initial drop following the news, the USD has also moved back against the major currencies as traders seem a bit more confident in the greenback.
EUR
EUR/USD has fallen to the lower end of its trading range after poor economic data showed German Factory Orders fell 1.3%. This release has negated the positive Eurozone retail sales numbers that were released the day before. Once again, the negative economics of the Eurozone played out against the positive economics of the US and are weighing on the single currency. Traders will remain focused on geopolitical developments.
GBP
GBP/USD has also moved lower overnight as the UK Parliament continues to debate the Brexit bill. The GBP did not have much reaction concerning the Iranian missile attack, as traders quietly await news on Brexit. UK Parliament is expected to vote on Prime Minister Johnson's Brexit bill next Thursday. Most analysts expect the bill to pass as there is a clear majority for the Conservatives in Parliament. There is also an important meeting that will take place between Prime Minister Johnson and EU Commission President Ursula von der Leyen. This will be followed by a speech from the EU Commission President to the London School of Economics.
JPY
After initially falling following the news of the Iranian missile attacks, USD/JPY has rebounded. Once again, the move here is being credited to the response from the US as all await President Trump's response later this morning. Adding to the USD advance was US treasury yields moving higher after initially falling.
CAD
The initial surge in the oil prices following the Iran missile attack on Iraqi bases has reversed and so has the Canadian Dollar. Commodity based currencies will continue to be influenced by oil and gold. As these prices are lower now, one should expect the Canadian dollar to trade lower as North American markets prepare to open.
CNY
China stocks fell the most in two weeks after Iran missile strike, but CNY remains steady as one of the better performing Asian currencies. China's Global Time's Chief in Editor, Hu Xijin, has commented on the Iranian missile attack last night. He is quoted saying, "Mr. President, please exercise restraint. The strength of the US is known to all. There is no need to prove it." These comments reveal how concerned the Chinese government is regarding the US-Iran conflict.
News Hub