Daily Brief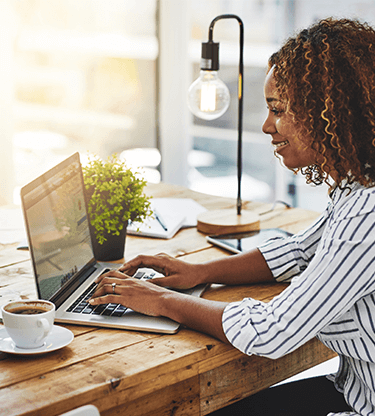 Trump to address nation on shutdown
USD
The dollar tended to lose ground during the New York session and make it back overnight, such that it was all but unchanged against the Euro. Domestic economic data played no part in its itinerary. The only datum was the ISM purchasing managers' index for the US non-manufacturing (services) sector, which came in at an unimpressive 57.6, three points lower on the month and a point and a half below forecast.
With only the one ecostat, investors directed their attention to the government shutdown and the rumoured progress of trade talks with China. At least in Beijing there is optimism that the two sides can come to an agreement on trade and this evening the president will share with the nation his thoughts on the government shutdown.
EUR
The pattern of weak euro zone economic data continued this morning. After a 1.0% monthly fall in factory orders 24 hours earlier, German industrial production was said to have gone down by 1.9% in November. The number was particularly disappointing in light of the 0.3% increase predicted by analysts. Production was down by 4.7% on the year. There was also further evidence of fading confidence from the European Commission. Economic sentiment - a measure of consumers' confidence in the economy - touched its lowest level in more than two years at 107.3.
Somewhat unhelpfully, Italian Deputy Premier Luigi Di Maio declared his support for the "yellow shirt" protestors who have been making life difficult for the French president during the past several weekends. Sig. Di Maio, a populist "shares their desires" for "change and a greater attention to their needs".
CAD
The Loonie had another generally successful day, strengthening by 0.7% against the USD. Once again, its support came from more than one direction. Oil prices were not flying but at least they held steady with WTI close to $49, a situation that also worked in favour of the NOK. The Ivey purchasing managers' index, a broad-brush measure of Canadian private sector activity, was quite a bit higher than expected strengthening by two and a half points to 59.7.
More speculatively, the word on the street was that the Bank of Canada, when it holds its policy meeting tomorrow, will continue to lean towards a "neutral" level for interest rates, implying further tightening. That is not to say that any imminent hike is likely but the BoC is expected to hint at one in the future.
GBP
The pound remained mostly within a half-cent range, ending up unchanged on the day. Today's only data related to the house price index run by Halifax, a mortgage lender. Prices looked more buoyant than in earlier - competing - indices, rising by a surprising 2.2% in November to a level 1.3% higher than a year ago.
Investors' main focus, even though it gave them nothing concrete to run with, was the approaching Brexit vote in Parliament, scheduled for next Tuesday. There could be a foretaste of parliamentary sentiment today when it is expected that MPs will be asked to vote on an amendment to the finance bill. If approved, the amendment would make it more difficult for the government to leave the EU without a deal.
JPY
The optimism created by the Federal Reserve chairman at the end of last week continued to weigh on the safe-haven yen. It fell 0.6% against the USD on Monday, trending lower until London opened this morning.
Consumer confidence in Japan was fractionally softer in December, down from 42.9 to 42.7, its lowest level in more than two years. Investors did not care, and it made no difference to the JPY.
News Hub