Daily Brief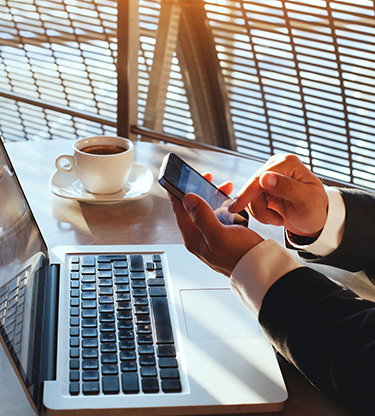 US dollar the election loser
3 minute read
USD
While Democrats claimed victory in the House and Republicans tightened their grip on the Senate the USD oscillated across a three-quarter-cent range. Although the election result was much as investors had predicted, early trading in Europe suggested that investors were concerned about its implications for the US economy. Media talk of logjams and gridlock in Congress led to fears that the glory days of tax cuts and stimulus might be coming to an end even as the trade war threatens to escalate. The mood in London was decidedly bearish and the USD lost ground on every front.
EUR
The EUR maintained a low profile. Tuesday's economic data from the euro zone had been largely ignored and this morning's figures carried similarly little weight with investors who were preoccupied with the US election result. German industrial production beat forecast with a 0.2% monthly rise. Rome delivered another unwelcome number as Italian retail sales fell by a monthly 0.8%. Retail sales for Euroland as a whole were disappointingly flat in September. With no further progress on Italy's budget deficit the EUR was left to go with the flow. It was on average unchanged on the day and it strengthened by 0.8% against the retreating USD.
CAD
By dint of its close economic ties to the United states the CAD had to share some of the US dollar's pain this morning in Europe. Even so, it is 0.4% higher on the day against the USD. A 0.4% monthly increase in building permits was the sole Canadian statistic and investors will not have much to guide them today either, other than the broad-brush Ivey purchasing managers' index.
GBP
Yet again it was a Brexit-deal story that kept the GBP aloft. This one related to a paper allegedly leaked to the media by an official in Downing Street. It contained a timetable that would supposedly take the prime minister's withdrawal strategy to a vote in Parliament on November 27. As ever, the cabinet office disowned the story, saying "it doesn't represent the government's thinking", but investors thought it looked plausible and they continued to support the GBP. It strengthened by 1.0% against the USD.
JPY
In common with the other major currencies the JPY strengthened in Europe this morning against the USD but its gain was a barely-visible 0.1%. A fall in Japan's leading economic index, from 104.5 to a provisional 103.9, made little difference to the JPY. The only other notable development in Japan was the government's passage of a US$8.3bn budget to pay for ongoing repair work following natural disasters. Tonight brings data for investment inflows, machinery orders and the balance of trade.
News Hub