Daily Brief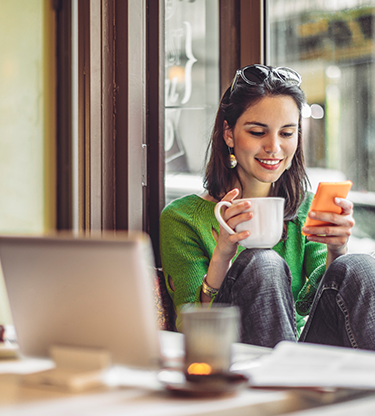 US non-farm payroll
USD
US non-farm payroll will be the major focus this morning as traders await the release of the August number at 8:30 am EST. Based on this number and other economic releases over the last few weeks, traders will try to determine whether there is an FOMC rate cut later this month. At the moment, fed fund futures are pricing in a 93.5% chance that the FED will cut interest rates from 2.00% to 1.75%. Markets are expecting 160,000 job growth in August after a 164,000 job gain in July. The unemployment rate is expected to remain at 3.7%, while average hourly earnings are expected to rise by 0.3% month-on-month. FED Chairman Powell is scheduled to speak about the US economic outlook and interest-rate policy at the University of Zurich.
EUR
EUR trading quietly as expected ahead of NFP release. German industrial production number was disappointing as it dropped 0.6%. Continuing poor data coming out of the Eurozone has added negative pressure on the EUR. Traders are focusing on the ECB meeting scheduled for next week. Consensus is that the ECB will lower interest rates another 10-20 bps. EUR rates are already negative as the ECB will look at alternative stimulus to prop up the economy.
GBP
The pound remains under political pressure as there now is speculation that the opposition party would like to hold elections on October 29, potentially forcing PM Johnson to ask for a Brexit extension. The House of Lords is set to approve a bill to prevent a no-deal Brexit today. PMI numbers for August, which accounts for 80% of the UK economy was lower than expected at 50.6, down from July's number at 51.4. Although a figure above 50 means the economy is avoiding contraction, concerns remain that the UK may be heading for recession.
CAD
With the BOC comments less dovish than expected, the CAD strengthened overnight. With the BOC stating that there will be no interest rate cuts in the near future, the economy and oil markets will determine the direction of the Loonie moving forward. Canada will also release employment data this morning, and they should show improvement. July's number was -24,200, while the August number should show an increase of 15,000. The unemployment rate is expected to remain at 5.7%.
CNY
German Chancellor Angela Merkel said Germany welcomes all Chinese companies for investment during her visit to China to meet Chinese Premier Li Keqiang. Li also said he hoped Germany would accept more Chinese companies and loosen up export rules for certain goods.
Update (U.S Non-Farm Payroll)
U.S Non-Farm Payroll number released today showed an increase of 130,000 jobs, well below the expected number of 160,000. Unemployment remained at 3.7%. The June payroll number was revised down 15,000 from 193,000 to 178,000, and the July number was revised down 5,000 from 164,000 to 159,000. The government added 25,000 jobs, in large part due to temporary hiring of Census workers. Wage growth remained firm, as average hourly earnings increased 0.4% for the month to 3.2% over the year and this was slightly higher than expected.
The DOW Futures have been moving lower since the release of the NFP number, moving from an opening of 95 points higher to an opening of 65 points higher. Treasury yields have moved slightly lower, trading at 1.5860 for the 10 year and 2.0650 for the 30 year.
All eyes now move to the opening of the US equity markets to see how traders react to this number and also to the Fed Chair Powell speech later today in Switzerland. The FOMC meeting will now be the focus over the next few weeks.
News Hub