Daily Brief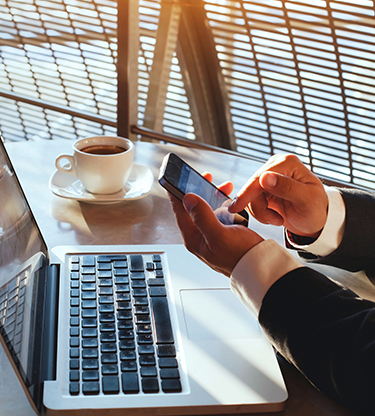 Middle East concerns pressure USD
USD
The USD is lower against the EUR, GBP, JPY, and CAD. Equity markets in Asia and Europe are lower and DOW Futures are indicating a drop of 200 points when the US equity markets open later this morning. U.S. equity markets had their worst day in over a month on Friday as traders reacted to the US airstrike that killed Iranian General Soleimani. Gold and oil prices are higher as well. US December Services PMI is due out at 9:45 am, 15 minutes after the US equity markets open and they are expected to be unchanged from last month at 52.2.
EUR
EUR/USD is higher this morning, as EUR Services PMI numbers came in higher than expected. December Eurozone Services PMI came in at 52.8, better than last month's 52.4, which was also the expected number for December. Traders are not convinced this EUR move higher is Euro related, but rather a reaction to middle east tension and could be giving traders a false sense of security.
GBP
GBP/USD is higher this morning as traders' fears about Brexit are easing and there is hope a deal can be reached on trade between the EU and the UK. The GBP has risen for the fifth consecutive day and is trading at its highest level since December 19th. Any news regarding the Brexit negotiations will have an effect on the pound, but nothing of note is expected in the next two days before the new year.
JPY
USD/JPY reached a 3-month low overnight as traders are once again seeking safety in the Japanese currency. Comments from both President Trump and Iran's replacement commander aided to the concerns, with President Trump warning Iran about retaliation. Since Japan has status as the world's largest creditor, traders tend to favor that currency during troubled times.
CAD
The Canadian Dollar is stronger this morning as Middle East tensions have seen WTI oil prices break the $64 level. While traders are not expecting much further of a follow-through, at present commodity-based currencies such as the Canadian Dollar will benefit from higher oil prices.
CNY
Caixin PMI Services number fell to 52.5 in December down from the previous month's release of 53.5, missing expectations of 53.2. PMI Composite also fell to 52.6 from 53.2. Overall market activity was still considered to be strong as output charges were higher in manufacturing but lower in services. The signing of the Phase One trade deal with the US is expected to help corporate sentiment recover.
News Hub