Daily Brief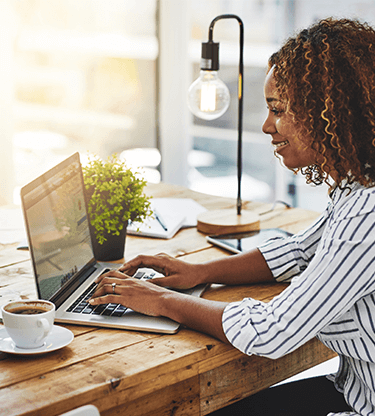 Strong ISM and US Equities boost the USD
USD
The USD is stronger as trading begins this morning, as fears over the Coronavirus seem to be subsiding and traders are returning to "risk-on" trading. The greenback has gained against EUR, GBP, and JPY during overnight trading. San Francisco President Mary Daly was quoted yesterday saying that "monetary policy is now in a really good position". She added that the three rate cuts last year "puts monetary policy in a good place to weather storms" like the Coronavirus. US equity markets are hoping for a fourth straight day of gains after the Dow rose 480 points yesterday, taking back some losses from the initial sell-off after the Coronavirus outbreak. The Dow Futures market this morning is indicating a positive open of around 170 points. Adding to the USD strength was a strong ISM non-manufacturing/services number which came in at 55.5, better than expectations and higher than last month's 55.0. ADP unemployment rose 291,000 last month which will have trader's looking forward to tomorrow's Non-Farm Payroll release. Expect a firm USD in today's trading.
EUR
EUR/USD is once again under pressure, trading near overnight lows. Poor economic numbers undermined the single currency as German Factory Orders year-on-year fell to -8.7%, worse than the -6.6% forecast and month-on-month numbers for December came in at -2.1%, after 0.7% was forecast. The focus in Europe now shifts to European Central Bank President Christine Lagarde's testimony before the European Parliament Economic and Monetary Affairs Committee. Her comments on future ECB actions will play a key role in the direction of the EUR.
GBP
GBP/USD initially showed some strength in trading yesterday as January UK Services PMI came in at 53.9, beating expectations of 52.9. However, the positive sentiment didn't last long as USD strength and Brexit concerns kept the pound from moving higher. Negotiations between the UK and the EU continue and yesterday news was released saying the EU may rewrite certain directives that could affect the London financial industry. Negotiations will continue but they are not expected to go smoothly.
JPY
USD/JPY remains well bid once again today as reduced demand for safe-haven currencies has put pressure on the JPY. Despite the fact that the Coronavirus death toll continues to rise, investors feel confident that finding a cure for the virus will happen sooner than later. Bank of Japan Board member Masai said yesterday that it is necessary to continue easing to support growth. He added that downside risks to the Japanese economy have somewhat subsided but still remain high. USD/JPY is expected to test key resistance levels.
CAD
While oil prices moved higher in overnight trading the Canadian dollar remained under pressure as economic data released showed a slowdown in GDP, which was expected. Combine that with the strong USD economic news and it looks as if the selling of CAD will continue in the near term. Growth has been hampered by the deterioration of relations between Canada and China as Canadian exports to China fell 16.0% in 2019, the largest fall since this data began being recorded in 1998.
CNY
According to the latest reports, the number of confirmed virus cases in China has risen to slightly over 28,000. The number of deaths reported has also risen to 563. There are rumors of a possible vaccine and that had a stabilizing effect on the markets Thursday. China also announced that the Ministry of Finance will cut tariffs in half on U.S. imports worth around $75 billion.
News Hub