Daily Brief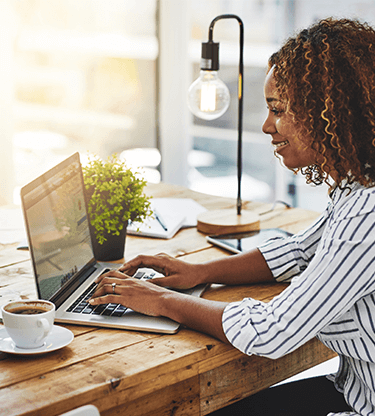 All eyes on the DOW
3 minute read
USD
The market turmoil that arose last week over President Trump's adding tariffs on goods imported from China will continue today. With equity markets falling overnight, as the Hong Kong market fell 3% and the Nikkei fell 2.5% DOW Futures have fallen over 330 points indicating an opening of close to 380 points lower when US equity markets begin trading later this morning. The equity markets aren't the only market feeling this effect. US Treasury yields are lower. The 10-year Treasury note was trading at 1.7667%, which is close to its 3 year low. The 30-year bond was lower, trading at 2.3102%.
All eyes will be on the DOW this morning. Looks like a wild and crazy day of trading. Expect pressure to remain on the USD for the next few days.
EUR
The EUR/USD continues to rebound after hitting a two-year low of 1.1025 late last week. EUR is stronger as "trade-war" escalation has traders buying currencies against the USD. Economic news releases today include final services PMI as well as Sentix index for August. EUR rallies should be limited, mostly reacting to outside forces as opposed to EUR centric moves. The Euro economy is still looking soft and any positive rate moves will be short-lived.
JPY
Looking at the rest of the currency markets, the USD/JPY continues to fall as the market looks towards the Japanese currency as a safe haven bet. USD/JPY support at 105.75 came close to being tested before the USD/JPY bounced back to currently be trading just below 106.00.
GBP
GBP/USD is trading quietly this morning as continued fears of a no-deal Brexit weigh on the currency. Stronger than expected services PMI moved to a nine-month high of 51.4, higher than the 50.2 expected. Continued Brexit-related headlines will keep traders on their toes.
CAD
Lower oil prices are keeping the CAD under pressure, as CAD moves lower again after strengthening late last week. Overall pressure on the USD could keep CAD better bid early in the week, but the Loonie will react along with the other currencies based on the US-China trade war.
CNY
This new "trade war" has seen the Chinese Yuan fall and USD/CNY has broken above the 7.0000 level trading as high as 7.0395. The CNY has not above gone above the 7.0000 level since the financial crisis in 2008. It looks as if the Chinese government is letting the Yuan fall as a response to trade tensions with the US. A lower CNY will make exports more attractive and certainly will anger President Trump who has already accused the Chinese government of currency manipulation. A trade deal between the US and China seems less likely at the present time.
News Hub