Daily Brief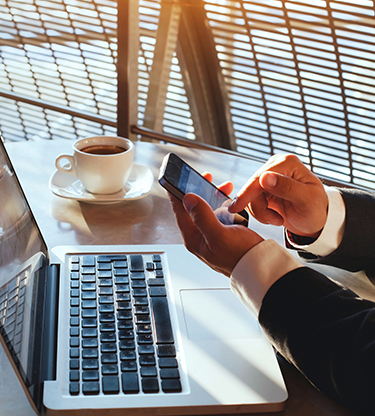 USD trading lower
USD
The USD is trading lower this morning after the purchasing managers' index for the factory sector from the Institute for Supply Management fell to 49.1 in August. A number below 50 is considered a contraction number and a number above 50 is considered an expansion number. The release of the August number was the lowest reading in more than three years. This number adds to the fears that the US economy is headed for recession. The expected number for this release had been 51.0 after a 51.2 number the month before. The August release broke a streak of 35 months above the 50.0 level. This release pushed the DOW down about 285 points yesterday.
EUR
Incoming ECB President Lagarde said there is a need for accommodative monetary policy. The ECB meets next week and analysts now expect the central bank to lower rates by 20 bps. Technically, the downside momentum remains. Unexpected moves on the single currency are possible as we approach the ECB meeting and comments are made by officials.
GBP
GBP has recovered from the lows of yesterday after the opposition victory on Tuesday has lowered the possibility of a no-deal Brexit. PM Johnson lost control of the House's agenda in a 328-301 vote. This move was made in an effort to avert a no-deal Brexit. Parliament is now looking to extend the Brexit deadline from October 31 to January 31 next year. The next move for the PM would be to call for early elections, which could switch the balance of power back to PM Johnson.
JPY
The JPY is trading in a consolidative manner this morning, as traders' concern with risk has slowed slightly. JPY support was bolstered by poor US ISM number as well as dovish remarks from FED Governor Bullard. Hong Kong has withdrawn the extradition bill, which could aid the JPY as tensions subside. At this point, the market has not reacted.
CAD
The Canadian Dollar improved on Tuesday as the USD felt the pressure of poor PMI release. Higher crude oil prices added to the CAD strength, as commodity currencies improved. Bank of Canada is expected to leave key interest rates unchanged, and traders will look at monetary policy remarks made by BoC Governor Poloz following the meeting.
CNY
China Caixin PMI rose to 52.1 in August, better than the 51.6 from July and better than the 51.8 number expected. China's economy showed clear signs of a recovery in August, especially in the employment sector. While China's economy showed clear signs of recovery in August, the trade war continues to drag on the economy and business confidence remains depressed.
News Hub