Daily Brief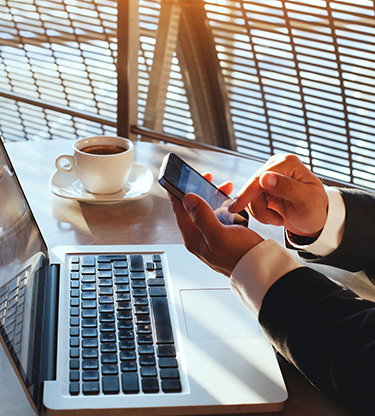 Yen backs off
3 minute read
USD
The dollar went up by 0.2% against the EUR. It wasn't much but there was no reason to take it any further. US economic data provided no help. Personal income rose 0.2% in September and personal spending was up by 0.4%; both were smaller increments than in the previous month. The core personal consumption expenditure price index, an inflation measure said to be followed closely by the Fed, was unchanged at an annual 2.0%. There was news on the trade war front when the White House said it was preparing to impose import tariffs on Chinese goods not already affected: the president later sowed confusion when he told a TV interviewer that America could get "a great deal" on trade. Investors, who tend not to be wildly enthusiastic about the trade war, did not know what to make of it.
EUR
In the absence of useful euro zone economic data investors focused instead on Italy and Germany. The German story was that chancellor Angela Merkel will resign her leadership of the CDU party and will not stand for re-election in 2021. Following her party's drubbing in a regional election at the weekend her decision did not come as a complete surprise, though her departure from the EU scene was still theoretically negative for the euro. A theoretical positive was Standard & Poor's assessment of Italy; it did not downgrade its credit rating to junk. The two events cancelled each other out and the EUR went nowhere fast.
CAD
The Loonie accompanied the EUR on its random walk, falling by 0.2% against the USD. Lower oil and equity prices worked against it, and the shape of the CAD's trajectory was a reasonably similar to that of USD/CAD.
GBP
The highlight of sterling's day was the Budget, which sets out the government's taxation and spending plans for next year. Given the uncertainty - and increasing proximity - of Britain's departure from the European Union, this Budget was never going to bold or controversial. Indeed, the government acknowledges that a new Budget will be called for if it cannot strike a Brexit deal with Europe. At the end of the speech sterling was unchanged against the USD and EUR from its positions at the beginning. That is not to say it had a good day: investors were unimpressed by the growth forecasts for the coming five years and they marked the GBP down by 0.6% against the USD.
JPY
The yen broke its link with equity prices, falling by 0.7% against the USD even though the Dow was down by 1.1%. Japanese economic data certainly had nothing to do with the JPY's slippage: figures overnight showed unemployment falling from 2.4% to 2.3%. The best guess is that USD/JPY was affected by that good old-fashioned influence: commercial supply and demand.
News Hub